Unrest spreads in U.S., Merkel's patience tested: Weekend Reads
While President Donald Trump was pitching a second term to his Republican base, U.S. cities were gripped by protests against police brutality and racial inequality sparked by the police shooting of a Black man, Jacob Blake.
In Berlin, tensions were also rising, with concerns over the deepening political crisis in Belarus and Russian opposition leader Alexey Navalny — in an induced coma in a clinic in the German capital after an alleged poisoning — dominating Chancellor Angela Merkel's annual summer address.
And in the contested waters of the South China Sea, China launched a volley of missiles, showcasing a capability that's challenging American military superiority in Asia for the first time since World War II.
Dig deeper into these and other topics with the latest edition of Weekend Reads.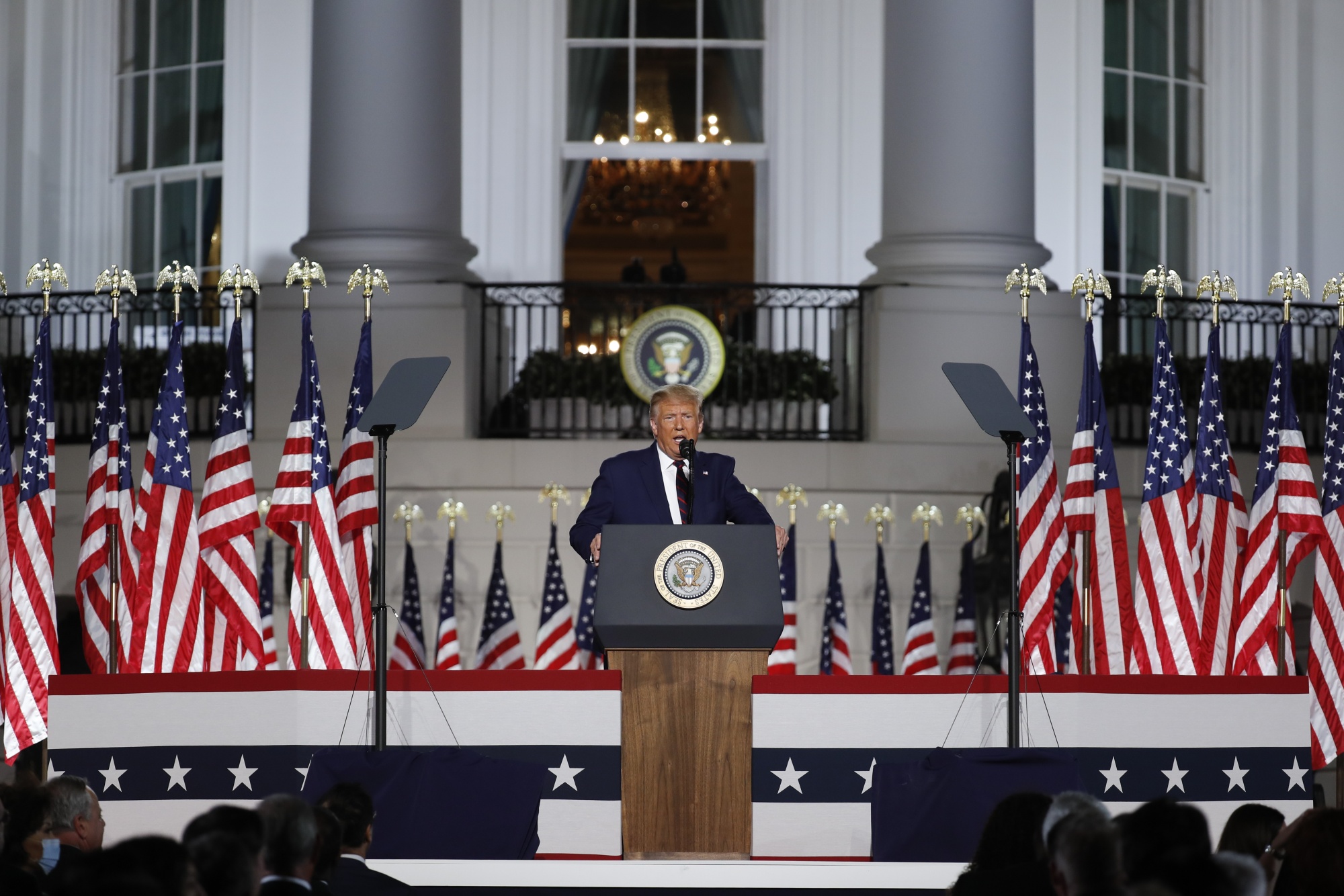 Photographer: Al Drago/Bloomberg
Click here for more of this week's most compelling political images and tell us how we're doing or what we're missing at balancepower@bloomberg.net.
Trump Pitches Second Term With Selective Retelling of His First
For one night on the South Lawn of the White House, the U.S. president painted a vision of the campaign he wished he were waging — where the pandemic was an afterthought, his first term was an unqualified success and his Democratic opponent Joe Biden was little more than a "Trojan horse for socialism," Justin Sink reports.
Kenosha Exposes Ugly Truth of Inequality in America's Heartland
Ferguson. Minneapolis. Kenosha. Clustered together within a 600-mile radius in the breadbasket of the U.S., they have become synonymous with America's reckoning with racial injustice, as Michael Sasso and Alex Tanzi explain. In Kenosha, where Jacob Blake was shot, demonstrations show little signs of abating.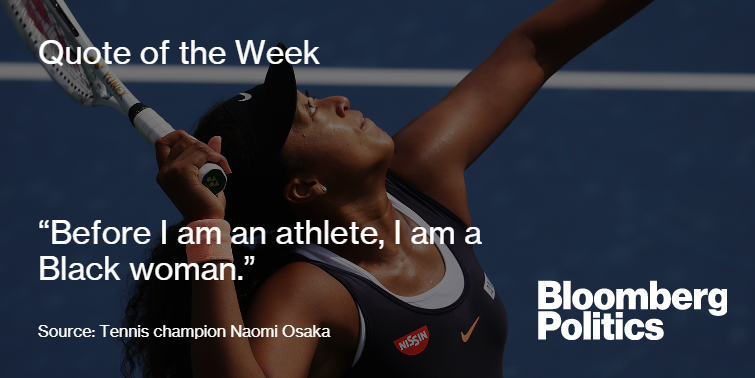 China's Missiles Warn U.S. Aircraft Carriers to Stay Away
China's latest volley of missile launches into the world's most hotly contested body of water served as a warning to two key U.S. targets: aircraft carriers and regional bases. The move shows the U.S. the growing cost of any armed conflict, with a high-profile reminder of China's increasing arsenal of medium- and intermediate-range ballistic missiles.
Kim Jong Un's Regime Baffles World With Contradictory Signals
What's going on with Kim Jong Un? Is he sick? Worried about Covid-19? Consumed by an economic crisis? Battling internal threats? Perhaps the North Korean leader is biding his time until the U.S. presidential election? Jon Herskovitz and Jeong-Ho Lee investigate.
Africa's Richest Man Goes All In on Nigeria in Biggest Bet Yet
On a peninsula east of Lagos, 30,000 workers are employed on a project that holds out the promise of transforming Nigeria's economic fortunes. As Elisha Bala-Gbogbo and Antony Sguazzin explain, it's here that Aliko Dangote, Africa's richest man, plans to spend more than his net worth of $13.5 billion building one of the world's biggest oil refineries.
Saudi Arabia's Most Famous Prisoners Go Silent During Pandemic
Saudi authorities have severed contact between some of the kingdom's most prominent detainees and their families, escalating a crackdown on dissent that threatens to strain relations with Western allies. As Vivian Nereim reports, most were previously allowed to make regular, even weekly, phone calls home. Now, they've fallen silent.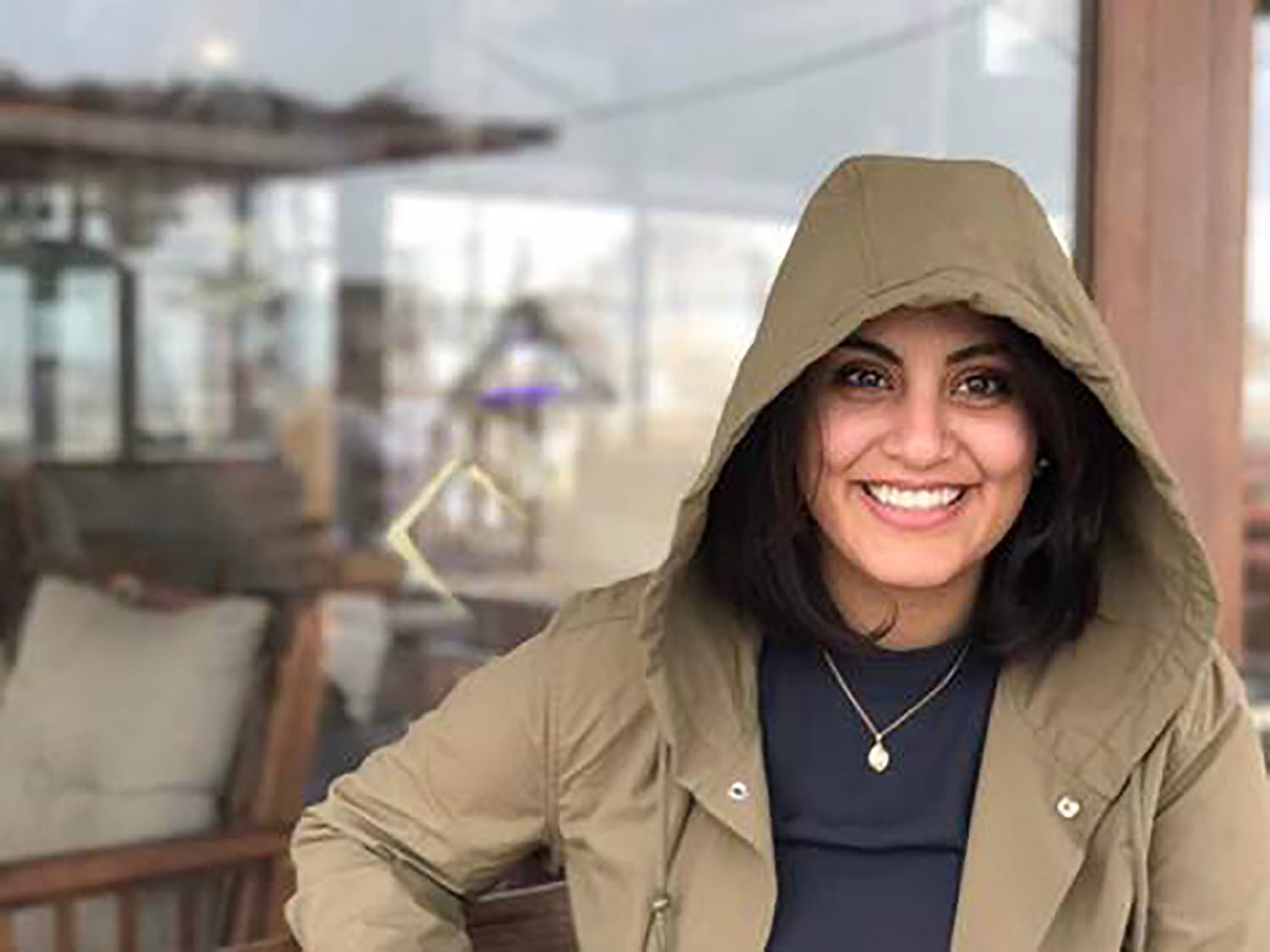 Photographer: AFP via Getty Images
Stealth Jet Tests Limits of Israel's Peace Push With Arab Power
The fanfare and talk of history that surrounded the decision by Israel and the United Arab Emirates to pursue peace quickly gave way to acrimony that's testing the pact's limits. And as is often the case in the Middle East, the bone of contention is military superiority, Gwen Ackerman reports.
Trudeau Plots Sharpest Turn Left in Economic Policy Since 1980s
Justin Trudeau's selection of Chrystia Freeland to be Canada's new finance minister cements her place as his most trusted lieutenant, hinting the 52-year-old former journalist isn't done with her political rise. As Kait Bolongaro explains, its real significance is that it signals the most decisive lurch to the left in economic policy in at least four decades.
Angela Merkel Is Exasperated by Putin as Navalny Lies in a Coma
With Russian opposition leader Alexey Navalny lying in an induced coma just minutes from Angela Merkel's office in Berlin, the German chancellor is at a loss over what to do about Vladimir Putin. She's frustrated that Putin has shown no flexibility on the case, as Patrick Donahue writes.
Hurricane Laura and the California Fires Are Part of the Same Crisis
While Hurricane Laura pounded the U.S. Gulf Coast, wildfires in California were raging across more than a million acres, the result of a heatwave that spiked as high as 130° Fahrenheit. As David R Baker, Eric Roston, and Brian Eckhouse explain, the extreme weather conditions are what scientists have long warned us to expect in a warming world.
And finally ... More than eight months after Covid-19 emerged in the industrial hub of 11 million, Wuhan is moving into a post-virus future. Social life has resumed in all its varieties, with lineups at popular breakfast joints, and cinemas and karaoke lounges open for business. Factories and offices are operating normally, although China's vast surveillance state, partly re-tasked to monitoring public health, has a long reach.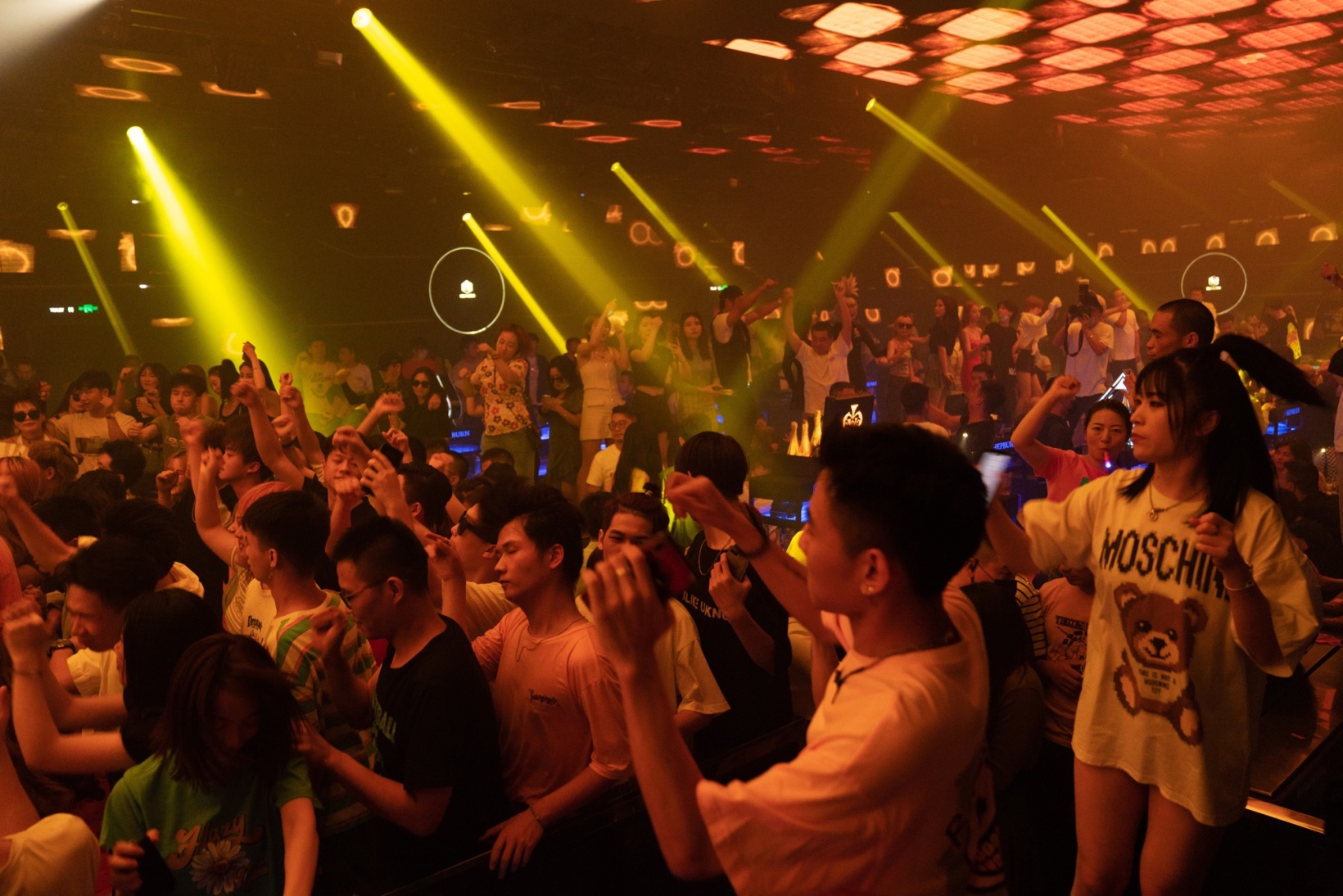 Photographer: Yan Cong/Bloomberg
Like Balance of Power? |  Get unlimited access to Bloomberg.com, where you'll find trusted, data-based journalism in 120 countries around the world and expert analysis from exclusive daily newsletters.
You received this message because you are subscribed to Bloomberg's Balance of Power newsletter.
Unsubscribe | Bloomberg.com | Contact Us
Bloomberg L.P. 731 Lexington, New York, NY, 10022