Don't expect a silver bullet
Don't Expect a Silver Bullet 
Enthusiasm is growing for a coronavirus vaccine, but the recent upbeat news about trials and government stockpiling may be fueling a dangerous misperception.
A Covid shot won't be a panacea, and the first approvals won't mean the end of the outbreak.
We've seen this before. Everyone thought a period of social distancing and quarantining at home this spring would lead to a summer as usual. They were caught unaware when large parties, packed bars and more in-person activities led to a surge in cases. They hadn't fully gotten the message that the spring shutdown was done mainly to avert overwhelming hospitals – which was critical – and not as a short-term solution that would put the outbreak in the rear-view mirror.
Similarly, the advent of a coronavirus vaccine won't allow the world to return to normal. For those longing to get back to the office or attend indoor concerts, an immunization that reaches the market at the end of 2020 or early 2021 won't be a silver bullet.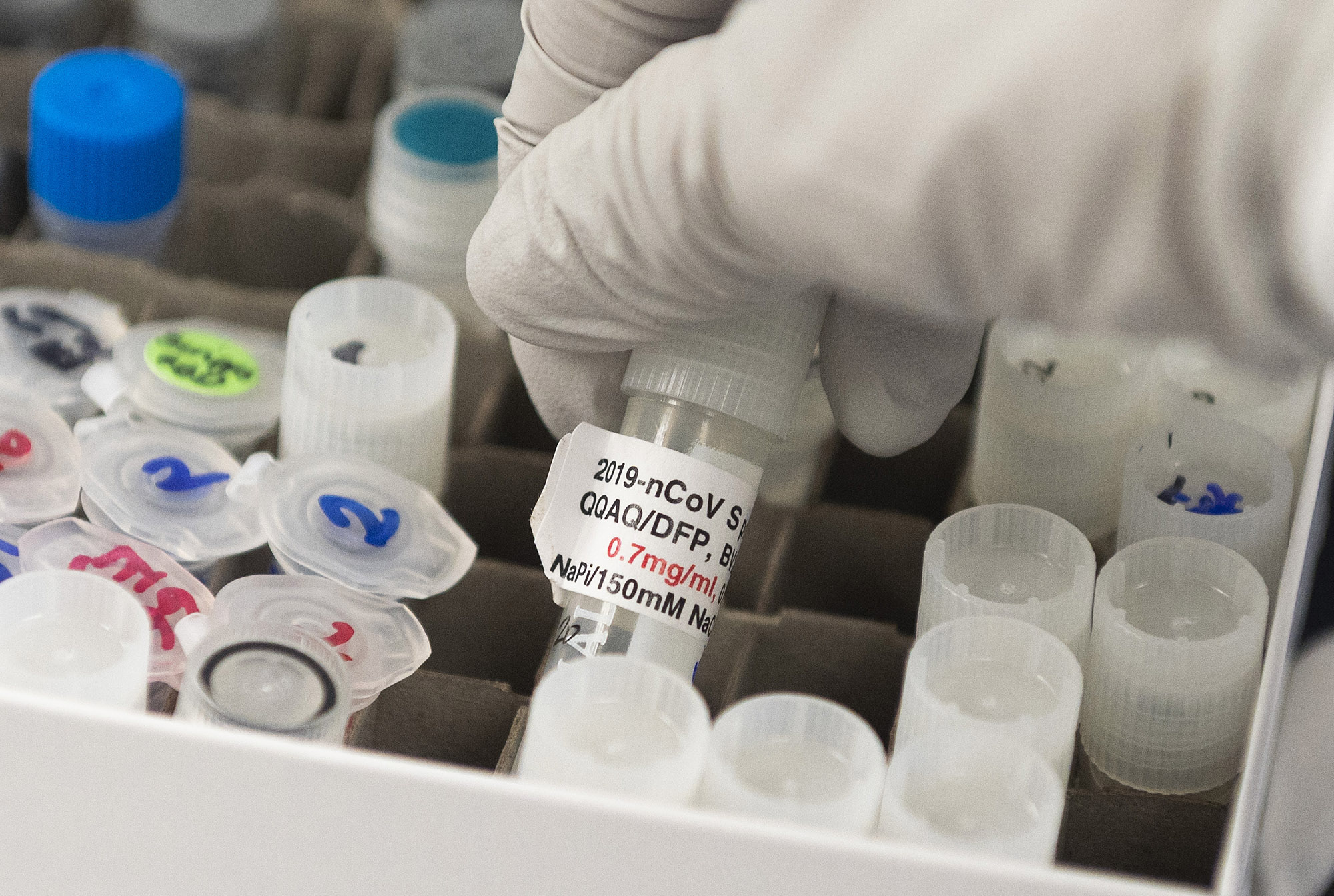 Photographer: ANDREW CABALLERO-REYNOLDS/AFP
Not everyone will be able to get a shot immediately. High-risk individuals and front-line workers, such as those in health care, will be first. Widespread access will have to wait.
Experts expect it won't offer universal protection or reach nearly the 97% effectiveness rate of the standard two doses of a measles vaccine. They're hoping it will come close to the 67% protection offered on average by the flu shot. Even that might be a stretch. Anthony Fauci, who is leading the infectious-disease response as part of the White House Coronavirus Task Force, has said 50% protection would be considered a success.
And even if you're able to get the vaccine, you'll still have to take precautions around high-risk individuals.
The ultimate goal is herd immunity. That will require 60% to 80% of people to have some form of protection, from an immunization or a previous infection. If a vaccine gives that to half of those who get it, it will take some time for natural infections to get the world to levels needed for widespread protection.
A vaccine won't be like Willy Wonka's golden ticket. But it may be like Dorothy's yellow brick road, offering all of us a path back home. It's not clear yet where that road begins.—Michelle Fay Cortez
Finding the Holy Grail would be the ultimate prize after a torrid few months.
A quarter of workers in Utah study are non-White but have 73% of cases.
With renewed restrictions, the ultra-rich flee some traditional mooring spots. 
Bicycles have become increasingly popular during the Covid pandemic.
Virus shut some restaurants, but others learned to thrive amid adversity.
You received this message because you are subscribed to Bloomberg's Coronavirus Daily newsletter.
Unsubscribe | Bloomberg.com | Contact Us
Bloomberg L.P. 731 Lexington, New York, NY, 10022