Bloomberg Australia: Investor clout
Welcome to our weekly newsletter — a fresh, global perspective on the stories that matter for Australian business and politics. This week: Corporate Australia put on notice, a further slide in ties with China and the cost of saving an airline.
Corporate Australia has been put on notice by the sexual harassment scandal that swept through wealth manager AMP this week: Investors now have zero tolerance for misbehavior.
In the firm's second boardroom shakeup in just over two years, industry titan David Murray resigned as chairman, while Boe Pahari — the senior executive at the center of the complaint brought by a female colleague — was demoted.
The swift demand for action is a sign that the #MeToo cultural shift that's swept the world is taking hold in Australia's male-dominated finance industry. But it also shows that investors, particularly our giant pension funds, are increasingly using their clout to push for progress on everything from climate change to company culture.
"This is really a turning point for corporate Australia," said Kate Jenkins, the Sex Discrimination Commissioner at the Australian Human Rights Commission. "Our community standards have changed."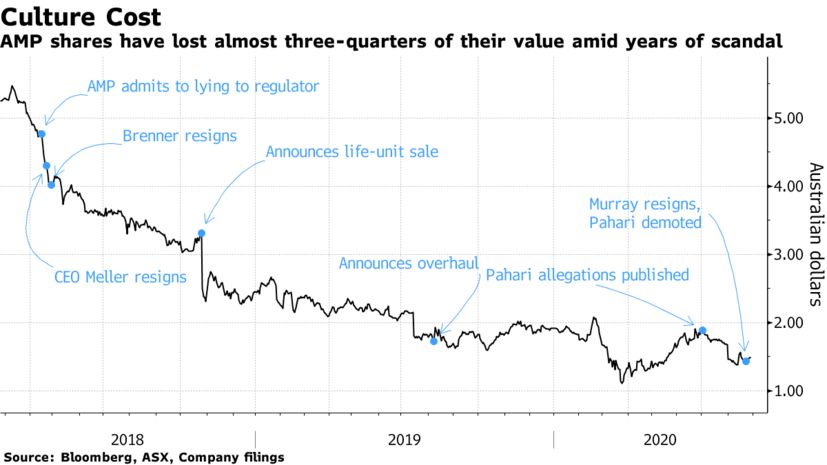 China Ties
After years of trying to thread the needle and maintain cordial ties with both the U.S. and China, Australia showed again this week that it's taking a new path.
The government is drafting legislation that will enable it to scrap or veto agreements that the states and territories reach with foreign powers — a move that will weaken China's ability to gain influence in the nation through its Belt and Road Initiative.
It's Prime Minister Scott Morrison's latest attempt to safeguard national interests, with tougher foreign investment screening also planned. And it is a further sign that Canberra is willing to stand up to an increasingly assertive Beijing, despite the potential economic cost.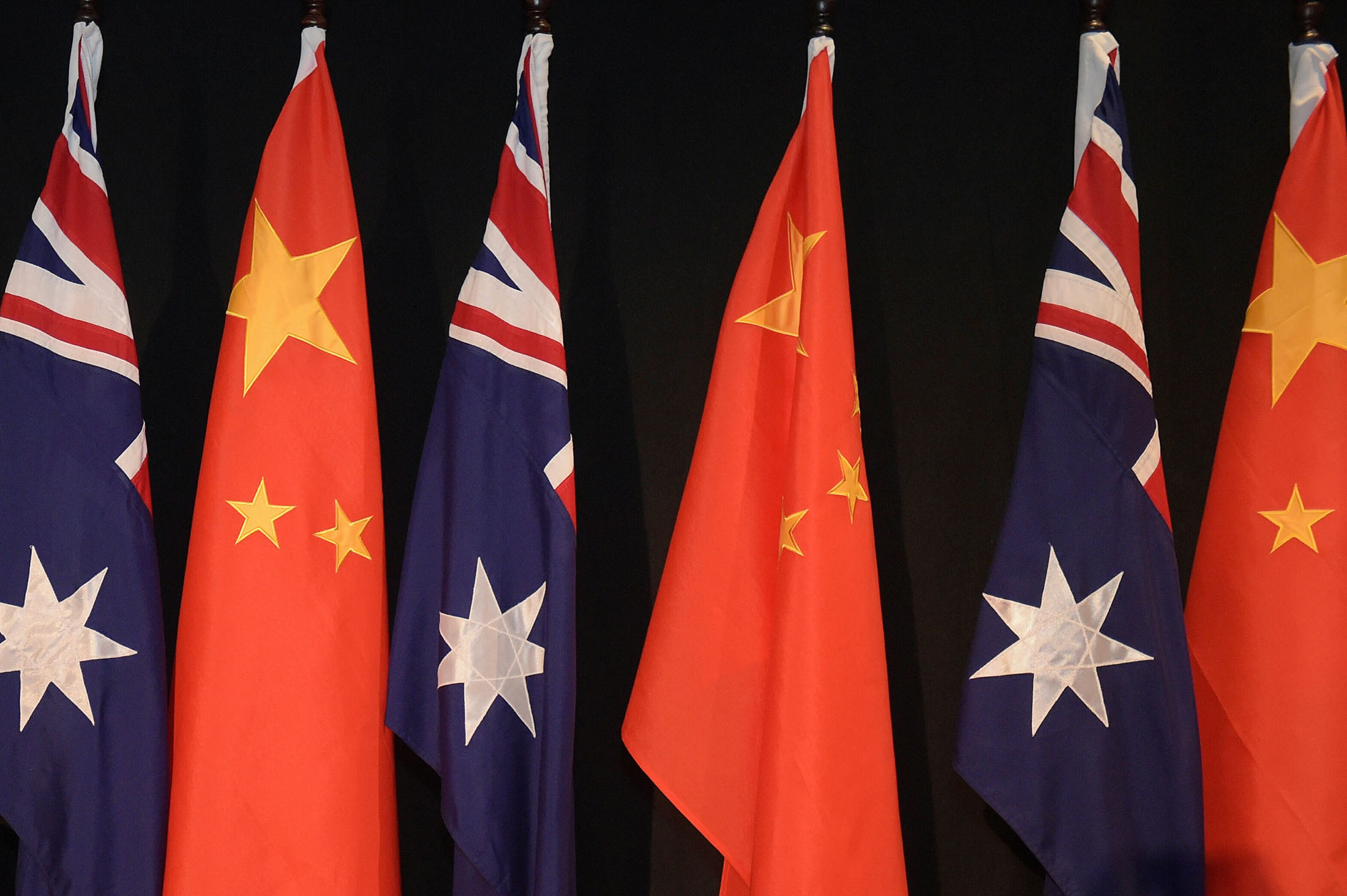 Photo: Getty Images
Virgin Australia
How much does it cost to resurrect an airline undone by the coronavirus pandemic? A$3.5 billion.
That's the value of Bain Capital's proposed takeover of Virgin Australia, administrator Deloitte disclosed.
Unsecured creditors of the airline will lose almost all their money under the deal that will be voted on next week. Bain plans to cut a third of Virgin Australia's 9,000 employees and scale back the airline's fleet as part of its revival plan. —Edward Johnson
What We're Reading 
A few things from around the world that caught our attention:
The best in-depth reporting from Asia and beyond. Sign up to get our weekly roundup in your inbox.
You received this message because you are subscribed to Bloomberg's Bloomberg Australia newsletter.
Unsubscribe | Bloomberg.com | Contact Us
Bloomberg L.P. 731 Lexington, New York, NY, 10022