Biden hits the trail—and Trump
As the general election campaign begins, former U.S. Vice President Joe Biden hit the trail, slamming President Donald Trump for allegedly instigating violence in several U.S. cities. The Democratic nominee said the Republican failed to stem the coronavirus pandemic, inflamed racial tensions and crashed the economy. Biden's speech, from a former Pittsburgh steel mill, comes after a week in which two protesters against police violence were killed in Kenosha, Wisconsin, and a member of a far-right group was killed in Portland, Oregon. Biden also condemned rioting and looting that followed some protests in Kenosha after police there shot an unarmed Black man seven times in the back. Trump "long ago forfeited any moral leadership in this country," Biden said. "He can't stop the violence—because for years he has fomented it." Trump is planning a trip to Kenosha this week. —David E. Rovella
Bloomberg is mapping the pandemic globally and across America. For the latest news, sign up for our Covid-19 podcast and daily newsletter.
Here are today's top stories
Warren Buffett, with more than $146 billion of cash on hand, has been struggling to find attractively priced assets in the U.S. Now, he's looking abroad.

Robinhood Markets has catapulted ahead of its online brokerage rivals with a smartphone app that's attracted young investors. Yet with the company's rise has come a litany of problems: trading outages, angry customers and regulatory probes. Meanwhile, the broader online brokerage industry suffered a bit of meltdown on Monday.

The world's largest asset managers are rejecting a Trump administration plan to make it harder to invest your 401(k) in green companies. And despite increasingly cheaper renewable energy, a new study shows the majority of power companies continue to prioritize burning fossil fuels or simply maintaining the status quo.

The record-setting advance in U.S. stocks, seen by some as disconnected from economic reality, is fueling readings of investor bliss. Citigroup's panic/euphoria model, which tracks metrics from options trading to short sales and newsletter bullishness, is having its longest run of extreme optimism since the dot-com era.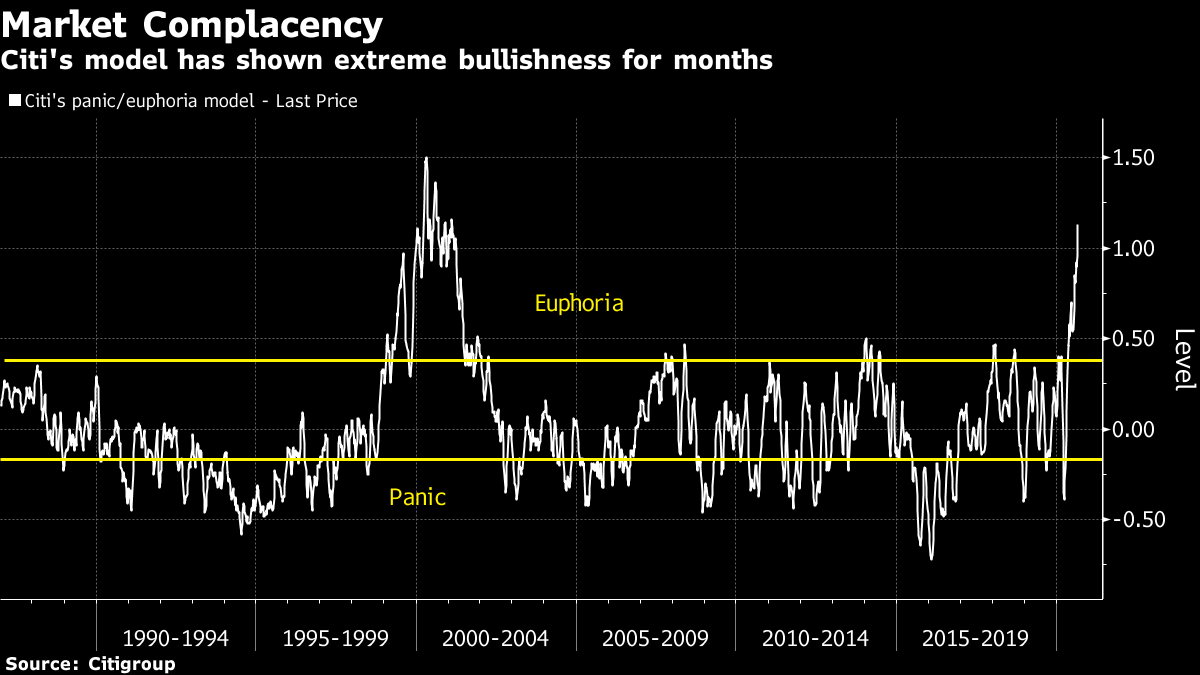 America's real-estate meccas aren't what they used to be. The pandemic has people flocking to Vermont, Idaho, Oregon and South Carolina. Meanwhile, folks have been leaving New York and New Jersey, both of which suffered grievous loss of life earlier this year. Those residents moved to Florida, Texas and other Sunbelt states between March and July, states which have since become the focus of the outbreak in America. U.S. coronavirus cases just topped 6 million. And while America continues to lead the world when it comes to infections and deaths, India is fast becoming the new global epicenter. Here is the latest on the pandemic.
The world is hurtling toward an unprecedented hunger crisis. As many as 132 million more people than previously projected could go hungry in 2020. The pandemic is upending food supply chains, crippling economies and eroding consumer purchasing power. Some projections show that by the end of the year, Covid-19 will cause more people to die each day from hunger than from virus infections.
Postmaster General Louis DeJoy promised to submit information to Congress about his cuts to U.S. Postal Service capacity in the run up to the Nov. 3 election, which will likely witness millions of mail-in ballots. But DeJoy, a Trump megadonor and the subject of multiple investigations and lawsuits for allegedly seeking to suppress voting, has not complied and may face a subpoena. 
What you'll need to know tomorrow
What you'll want to see in Bloomberg Digital Video
For many around the world and especially in America, removing statues that honor historical figures has become a flashpoint in the reckoning over racial injustice. Many view these aesthetic representations of men like Robert E. Lee or Christopher Columbus as honoring a racist traitor and a mass-murderer, while some see them as reminders of tradition or national pride. The practice of destroying symbols of bygone eras, called "iconoclasm," can be traced back to the ancient Egyptians. The fight over today's statues, in other words, is as old as history itself.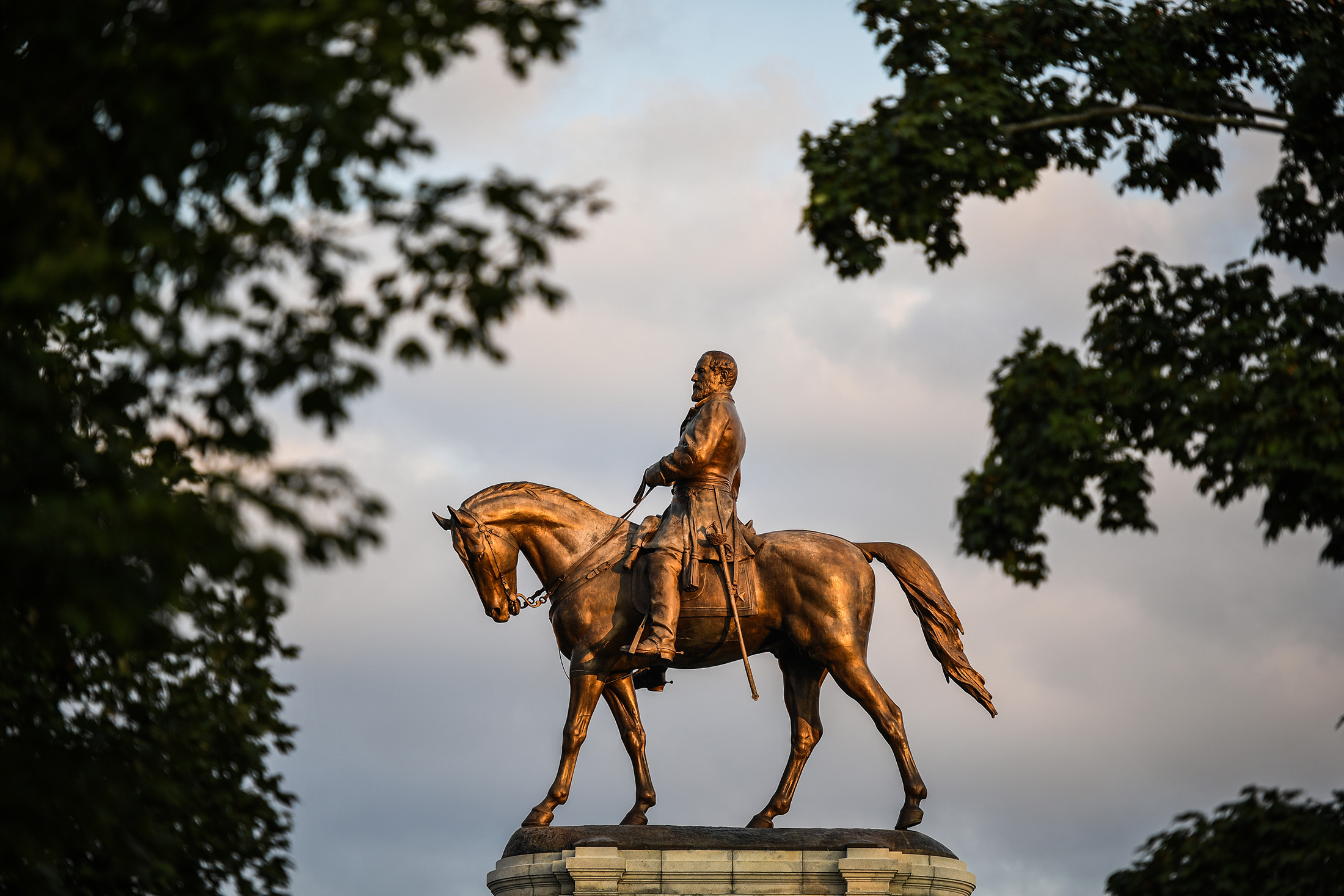 Stay on your game. Subscribe to Bloomberg.com today and get complimentary access to The Athletic, covering professional and college teams in more than 20 North American cities, as well as national stories on football, basketball, baseball, hockey and soccer presented through a mix of long-form journalism and podcasts.
Bloomberg's Green Daily is where climate science meets the future of energy, technology and finance. Sign up for our daily newsletter to get the smartest takes from our team of 10 climate columnists. Sign up here.
Download the Bloomberg app: It's available for iOS and Android.
Before it's here, it's on the Bloomberg Terminal. Find out more about how the Terminal delivers information and analysis that financial professionals can't find anywhere else. Learn more.
You received this message because you are subscribed to Bloomberg's Evening Briefing newsletter.
Unsubscribe | Bloomberg.com | Contact Us
Bloomberg L.P. 731 Lexington, New York, NY, 10022