Vaccine hope doesn't trump bad pandemic management
Follow Us


This is Bloomberg Opinion Today, a Phase 3 trial of Bloomberg Opinion's opinions. Sign up here.
Today's Agenda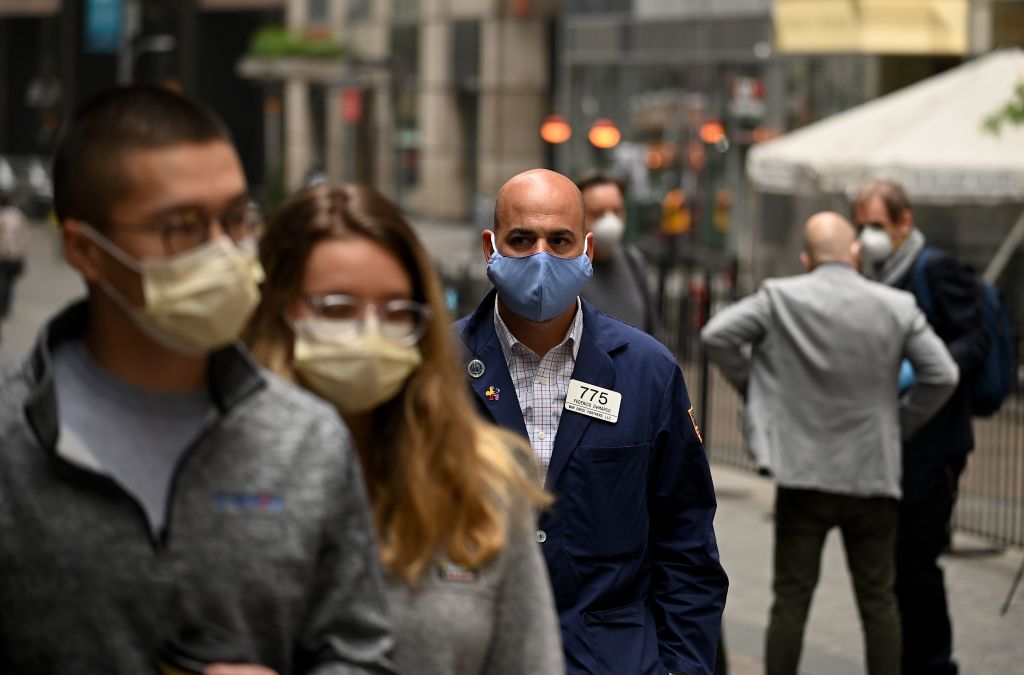 Photographer: JOHANNES EISELE/AFP/Getty Images
Pandemic's End Is Still a Ways Away
Back in April, when there were still brook trout in the streams in the mountains, this newsletter compared America's coronavirus experience to that of a child on a long trip asking "Are we there yet?" We're closer today, but still not nearly close enough to stop the ride, or even to start measuring it by numbers of SpongeBob episodes.
The University of Oxford and AstraZeneca became the latest researchers to report good news on coronavirus vaccine efforts, saying their approach triggered not one but two kinds of immune responses in mid-stage human tests. It's enough to make you start envisioning the end of this miserable journey. But Max Nisen, our parent in the front seat, reminds us we still need late-stage trials to confirm the drug's efficacy and safety, along with the manufacturing and distribution capacity to get vaccines to many people. This will take months at least.
Meanwhile, the pandemic rages on, especially in the U.S., where President Donald Trump has shown little interest in or capacity for combating the disease. He promised to resume daily virus briefings, but don't mistake that for a newfound desire for leadership or transparency. Just days earlier, his administration told hospitals to stop sending Covid-19 data to the Centers for Disease Control and Prevention. Meanwhile, Trump is reportedly trying to take money for the CDC and for coronavirus testing and tracing out of the latest stimulus bill. Such efforts to weaken the nation's top disease-fighting agency and hide the true scope of the pandemic is bad policy that will get people killed, warns Bloomberg LP founder Michael Bloomberg.
Too many people have already died due to the country's poor handling of the coronavirus. But at least we've learned some painful lessons about how to fight the current flare-up and those to come in the fall, when many of us will be crammed back inside again, writes Mohamed El-Erian. Failing to apply what we've learned would not only take more lives but also continue to cripple the economy and hurt generations of future Americans. We can make the ride shorter and less painful simply by being a little more mature.
Further Coronavirus Leadership Reading:
It Was Never Really Trump's Economy
Voters understandably give Trump big Fs for his handling of the coronavirus and other things, but about half the country still sees him as a decent steward of the economy. But poor pandemic management is also poor economic management, and Trump's main policies — tax cuts for the rich and trade wars — were either neutral for growth or actively hurt it, writes Noah Smith. He was lucky an expansion that started long before he took office had momentum to keep going.
The whole mess may soon be Joe Biden's problem, and the presumptive Democratic presidential nominee has presented some good ideas for fixing it, writes Bloomberg's editorial board. But he borrows far too much from Trump's anti-trade populism. As Noah points out, these were Trump's least-constructive ideas.
Further Economic Reading: A rebounding economy may cause shortages that lead to stagflation. — Conor Sen
Bonus Biden-Policy Reading: Democrats need a plan to protect the regulatory state from a conservative Supreme Court. — Cass Sunstein
Bail Out the Economy, and Your Portfolio
To Trump's credit, he has been willing to sign off on economic stimulus bills throughout the pandemic, which have helped keep the economy from disappearing completely into the Mariana Trench. Still, the next package is in doubt, partly because Trump and Republicans have gotten increasingly picky, notes Michael R. Strain. He has his own wish list for what the Phase 4 relief measure should include.
All this stimulus has also helped keep the stock market afloat. But equities are pricey, and the economic outlook is unclear-to-lousy for the near-to-medium terms, writes Farnoosh Torabi. He confesses he recently broke all the investment-advice taboos and moved some money out of stocks and into bonds because of it. He explains how to do such a thing without making terrible mistakes.
Further Investment Reading: Here are five questions investors should ask themselves now. — Barry Ritholtz
Telltale Charts
Hey, remember "flying?" That thing we did before the pandemic where we traveled long distances in close quarters with disease-ridden strangers? Remember how truly awful it was getting, with the shrinking leg room and the inflating prices and all that? Well, you're realllly going to hate flying after the coronavirus, warns David Fickling. All that bad stuff will still be happening, except more so.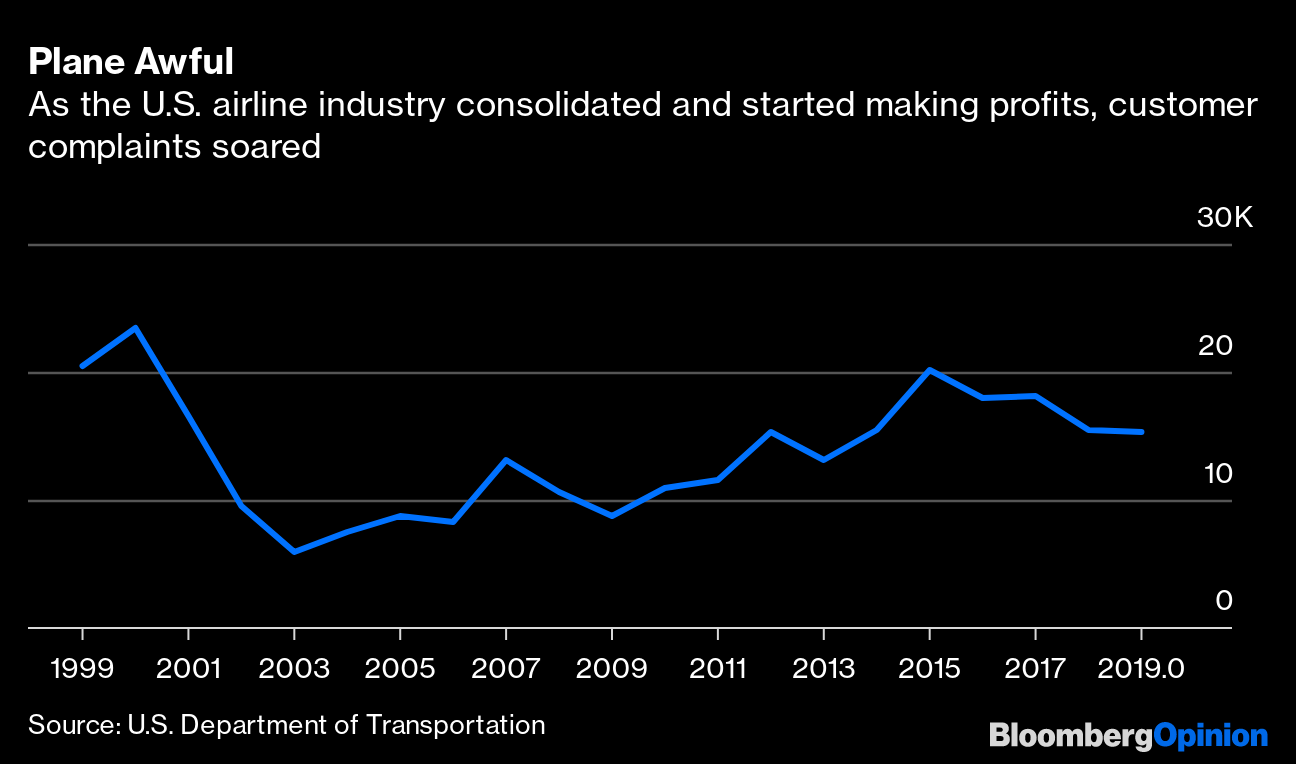 Workers of the world have it pretty rough, writes Ben Schott.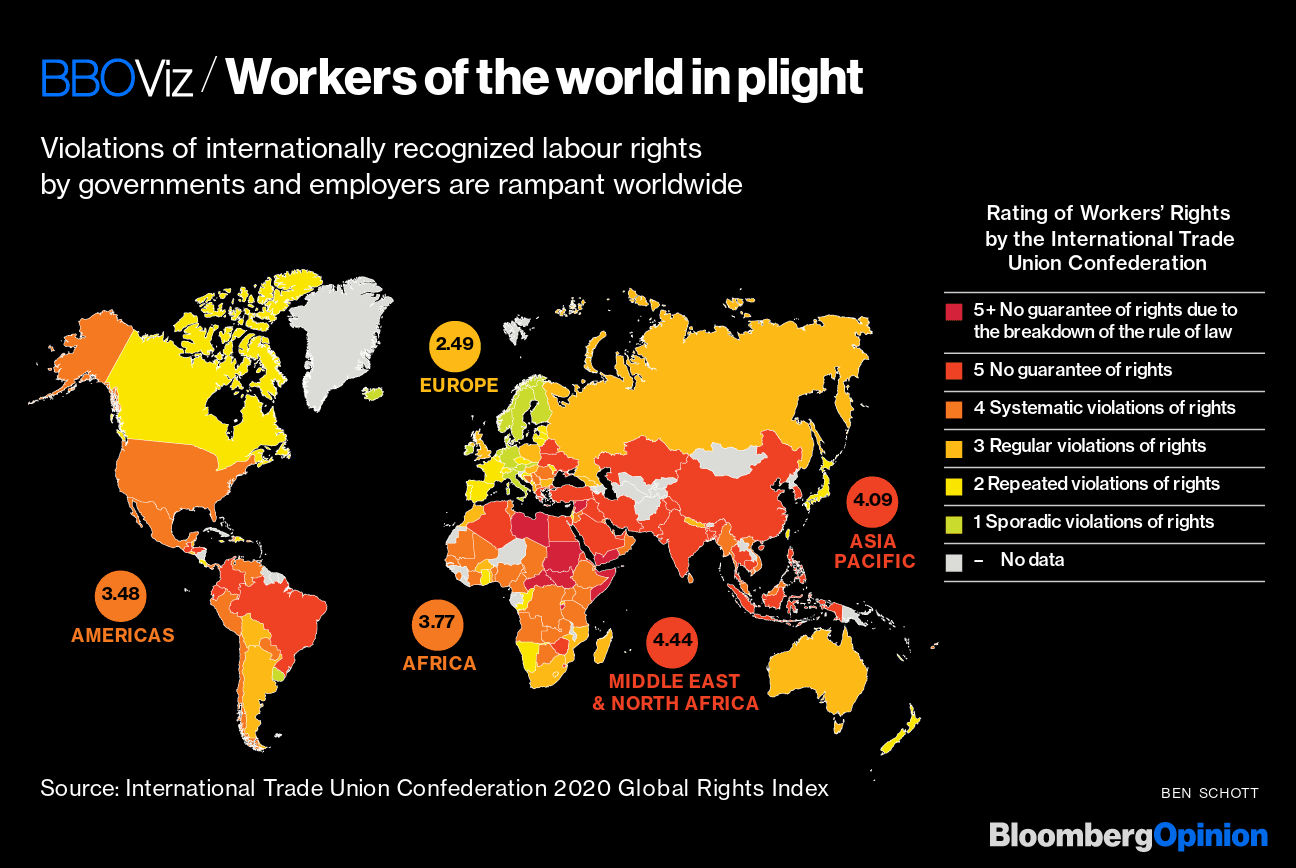 Further Reading
Janet Yellen and Ben Bernanke are right to remind us that hedge-fund shenanigans blew up the Treasury market in March. — Brian Chappatta
Chevron's discipline in walking away from an Anadarko deal gave it the wherewithal to strike a bargain during the pandemic. — Brooke Sutherland
Europe isn't having a "Hamilton" moment and never will; it's not possible to turn it into a United States of Europe. — Niall Ferguson
Sudan doesn't deserve to be on America's terrorism-sponsor list, and removing it could speed up its recovery. — Bobby Ghosh
Businesses should help employees deal with child-care issues in the fall. — Sarah Green Carmichael
RIP to John Lewis, a true American hero. — Jonathan Bernstein
ICYMI
The rich are shopping for pandemic havens.
Wall Street is considering moving jobs out of New York.
Airlines face a business travel apocalypse.
Kickers
Japanese company makes masks that can translate and transcribe speech. (h/t Uffe Galsgaard)
App lets you de-stress by screaming into the Icelandic wilderness. (h/t Zoe DeStories)
Scientists discover how ultrablack deep-ocean fish absorb light (h/t Scott Kominers)
Six ways to think about the long term.
Note: Please send translator masks and complaints to Mark Gongloff at mgongloff1@bloomberg.net.
Like Bloomberg Opinion Today?   Subscribe to Bloomberg All Access and get much, much more. You'll receive our unmatched global news coverage and two in-depth daily newsletters, The Bloomberg Open and The Bloomberg Close.
Before it's here, it's on the Bloomberg Terminal. Find out more about how the Terminal delivers information and analysis that financial professionals can't find anywhere else. Learn more.
You received this message because you are subscribed to Bloomberg's Bloomberg Opinion Today newsletter.
Unsubscribe | Bloomberg.com | Contact Us
Bloomberg L.P. 731 Lexington, New York, NY, 10022