The looming threat to an unsung hero
Here's the latest news:
The looming threat to an unsung hero
Saline solution is one of the unsung heroes of the hospital setting, hanging from IV lines all over tiny rooms and fluorescent hallways without much fanfare. But the clear, liquid-filled bags are essential to deliver all kinds of medication.
They're also made largely in Puerto Rico by Baxter International Inc. where logistics could easily become a problem if another major hurricane like Maria were to hit, particularly as hospitals in some parts of the U.S. are overrun with Covid-19 patients.
Baxter lost power at its plants in Puerto Rico during Hurricane Maria in 2017, worsening saline supply issues and causing an extreme shortage. The company now has back up, since then having gained clearance from the Food and Drug Administration to make the saline bags internationally should the need arise.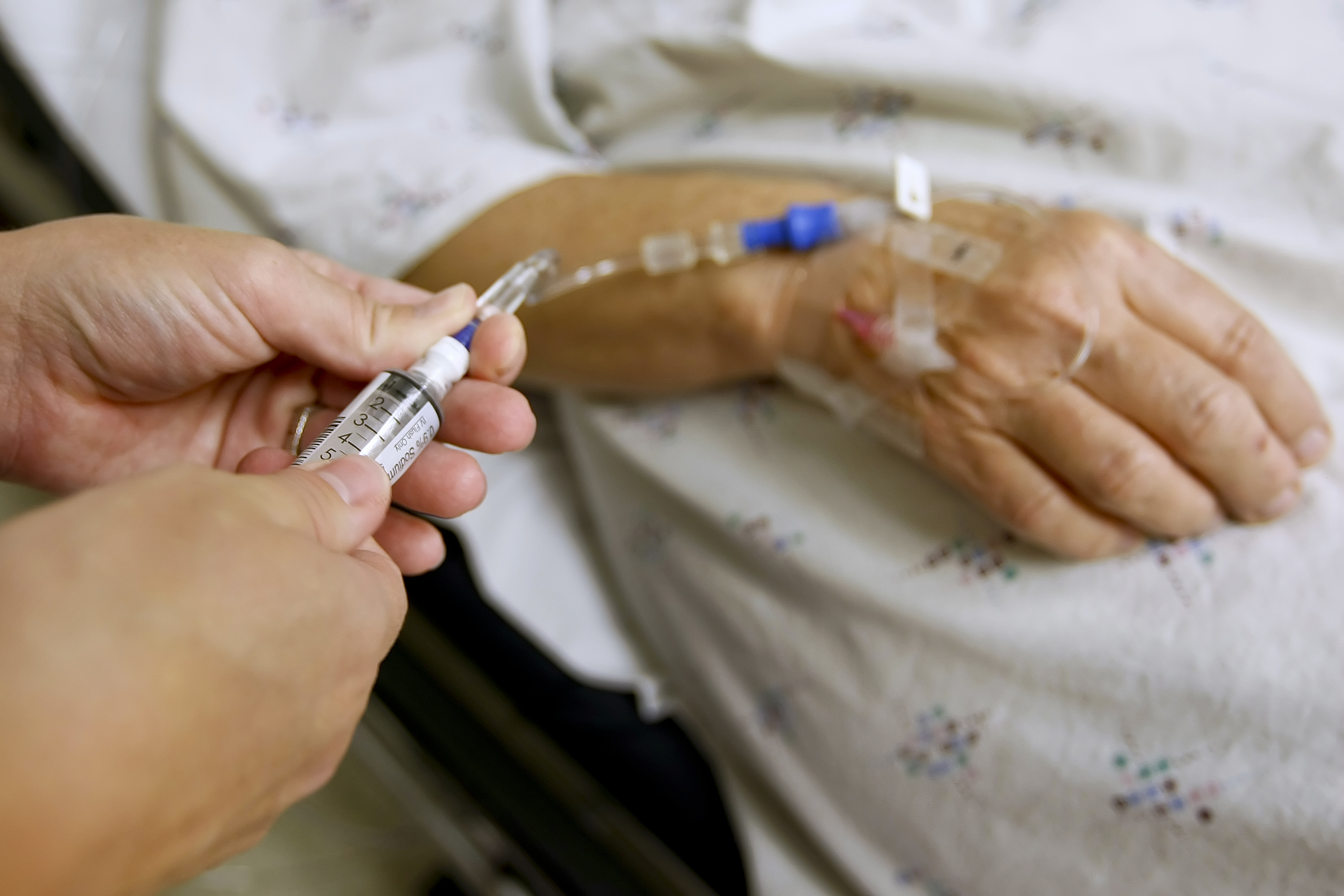 Saline, though, is typically shipped by boat to save money given the weight of the bags. But that could take a while if you're coming from somewhere in Europe, meaning Baxter would likely call up air support, something it already did during the pandemic when New York City needed dialysis supplies, Lauren Russ, a spokeswoman, said.
But even air travel isn't certain these days.
"The majority comes in the belly of a passenger plane," David Gaugh, senior vice president at the Association for Accessible Medicines, the lobby group for generic drugmakers, said of typical medicine transport pre-pandemic.
This has left makers of all kinds of drugs relying on FedEx and UPS at rates as much as five times more than normal given the dip in commercial flights at the start of the pandemic that hasn't fully bounced back, Gaugh said.
For example, hitching a ride in a 777 used to cost a couple hundred thousand dollars, but using one just for your product cost more like $1.5 million, he said.
The trade organization for brand-name drugmakers, PhRMA, has tried to advocate to Congress for help as companies scramble to charter their own flights. They've yet to see the government take action. In the meantime, the fragile supply chain carries on as hurricanes lurk and an uncertain fall looms on the horizon.--Anna Edney and Riley Griffin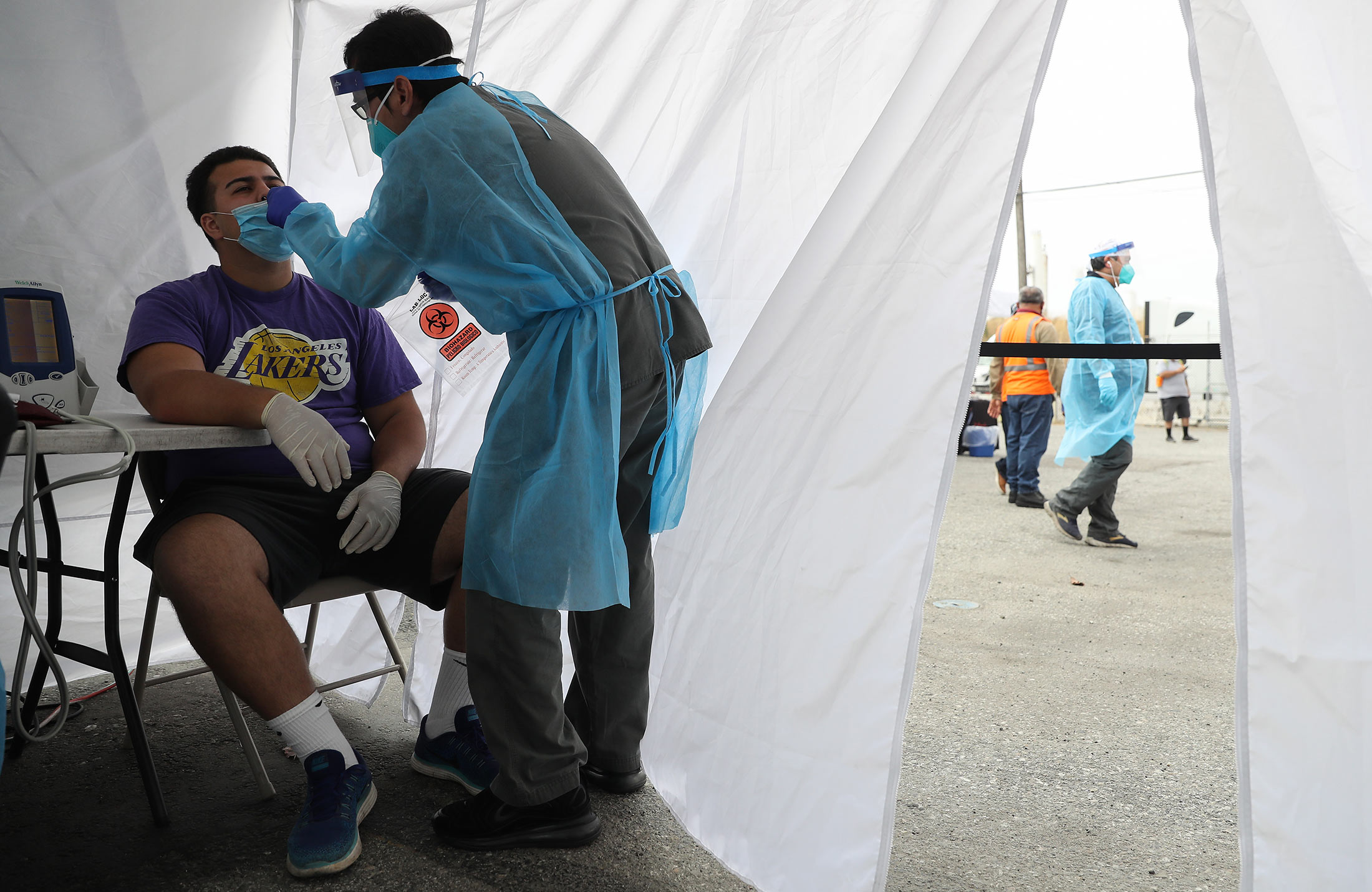 Photographer: Mario Tama/Getty Images
Southern U.S. Sun Belt states are continuing to experience a sharp increase in new cases of the coronavirus. Keep track of case counts and the latest developments with our interactive graphic.
The state has also barred local officials from setting mask mandates.
Spanish La Liga producer adds noise from FIFA video game.
Cosmetic makers are helped by patriotic buying and a shift online.
Early Covid-19 information was only available in English.
You received this message because you are subscribed to Bloomberg's Coronavirus Daily newsletter.
Unsubscribe | Bloomberg.com | Contact Us
Bloomberg L.P. 731 Lexington, New York, NY, 10022