Protests in Mali
Next Africa, a weekly newsletter of where the continent stands now — and where it's going next.
Mali is in crisis and the leaders of neighboring states are trying to broker a compromise between an unpopular president and a restive population.
Tens of thousands have protested demanding President Ibrahim Boubacar Keita resign. Discontent over his refusal to raise wages for teachers and doctors has widened into frustration with alleged corruption and nepotism. The economic fallout of the coronavirus pandemic has fueled the flames.
Security forces killed at least 11 people this month as demonstrators tried to occupy state buildings. That's hardened the resolve of the so-called June 5 Movement, a group of activists and opposition leaders galvanized by the support of a popular Saudi-trained preacher.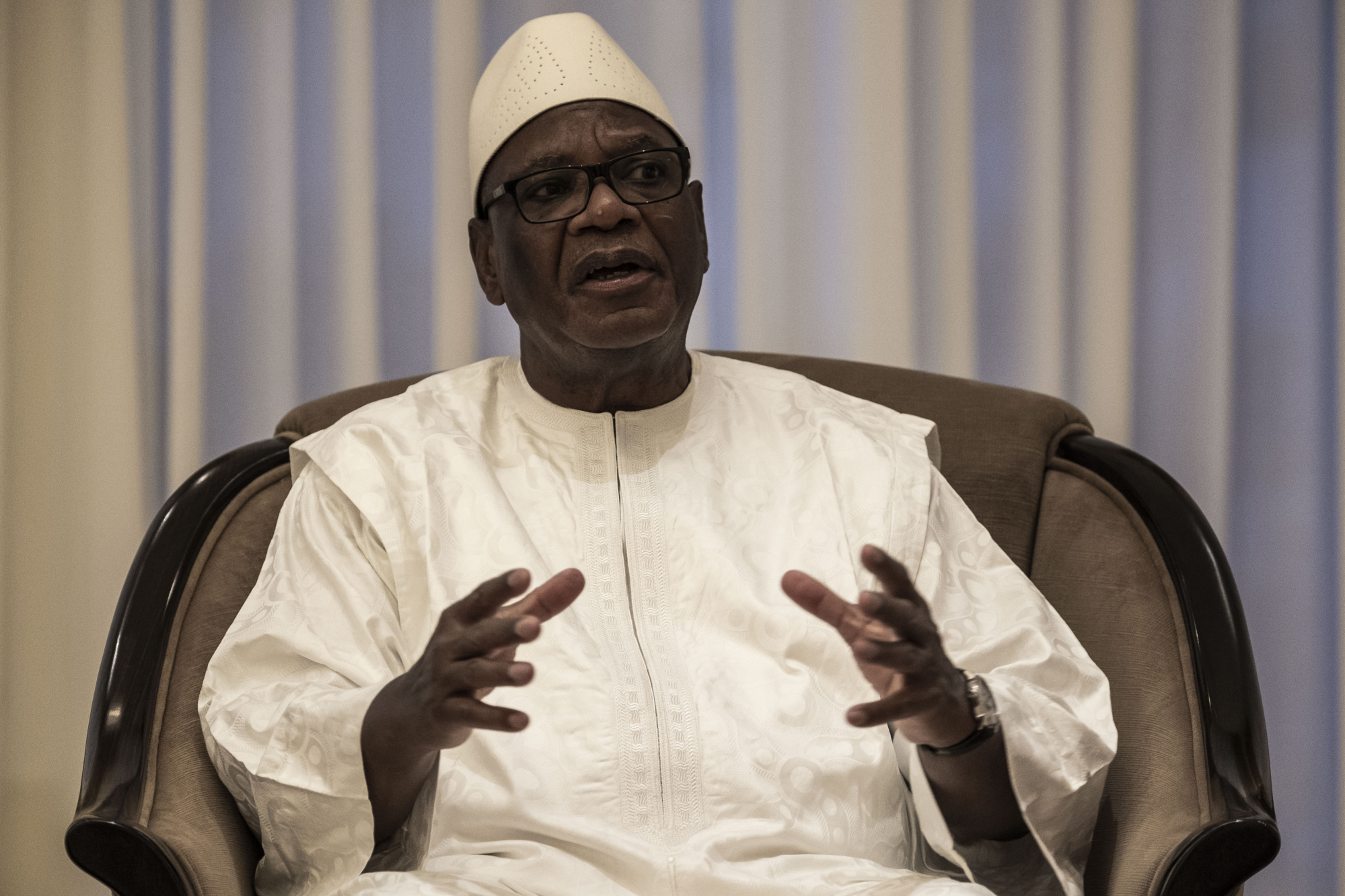 Two mediation missions by the Economic Community of West African States fell short. The bloc wants Keita to serve out his term ending in three years, and has urged protesters to accept a unity government. The June 5 Movement is adamant that Keita should go.
On Thursday, five West African presidents flew to the capital, Bamako. The region has for years suffered the burden of Mali's instability. In 2013, an alliance of Tuareg separatists and Islamist fighters threatened to overrun Bamako. The French military briefly kept them at bay. But jihadist groups have since expanded their influence and carried out deadly attacks in Mali.
The crisis is one of legitimacy and accountability. Mali's young population says its leaders have lost credibility. The international community has spent billions of dollars trying to restore state authority and doesn't want to see its efforts rolled back.
It's an impasse that's not easily resolved.
—  Pauline Bax & Antony Sguazzin
News & Opinion
China Debt | Some African leaders and activists are questioning the deluge of Chinese credit that's helped cause a debt crisis exacerbated by the coronavirus pandemic. A former Zambian minister is in court to challenge the legality of loans his government took from China. Lawmakers in Nigeria are demanding a review of Chinese loans, while activists in Kenya want full disclosure of terms for the money borrowed to build a railway.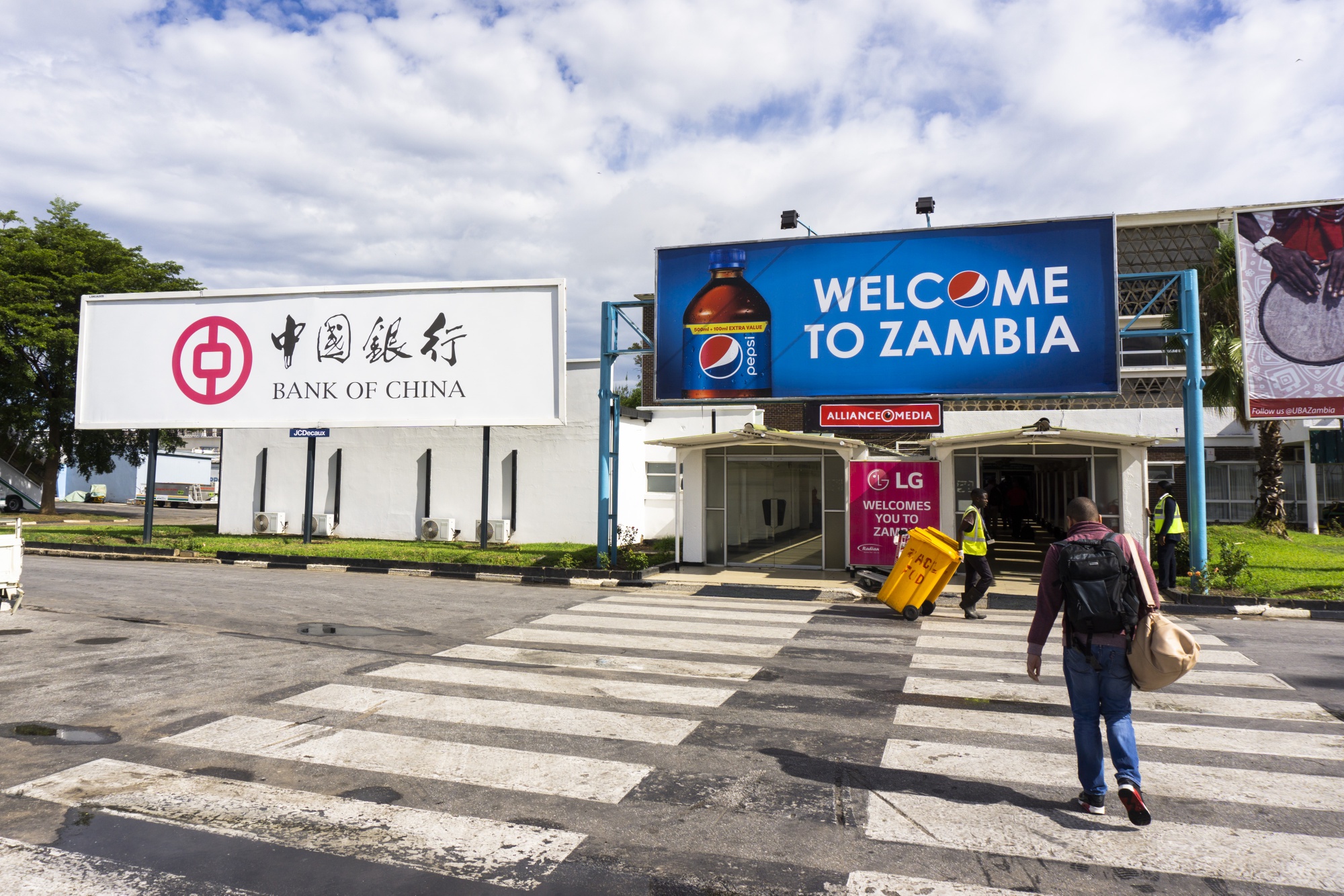 Sanctioned Billionaire | Elon Musk may help sanctioned billionaire Dan Gertler get a little richer by dealing with a company the Israeli businessman is connected to in the Democratic Republic of Congo. Musk's Tesla plans to buy 6,000 tons of cobalt from Glencore annually for batteries to power its electric vehicles. Glencore, in turn, is obligated to pay Gertler about 2.5% of sales from its mines in Congo — royalty rights he acquired from state-owned miner Gecamines.
Lights Out | Ghana's independent power producers, which generate a significant portion of the country's electricity, threatened to shut down plants over the government's failure to pay arrears amounting to $1.4 billion by end-June. The West African nation relies on the private producers for nearly half of its peak demand of 2,700 megawatts.
Virus Surge | Public hospitals in Madagascar reached full capacity and started admitting only severally ill coronavirus patients. President Andry Rajoelina earlier this month reimposed a lockdown on the Indian Ocean island nation's central region until July 26. The five public hospitals in the capital, Antananarivo, said they were overwhelmed. Madagascar plans to mass-produce a drink authorities touted as a cure for Covid-19 even though it hasn't been approved by drug regulators.
No Deal | Prosus, the company South African tech giant Naspers spun off in September to be a deal machine, is seeing targets slip through its fingers. EBay's classifieds business is being scooped up by a smaller Norwegian rival, Adevinta, for $9.2 billion, months after Takeaway.com trumped Prosus's bid for Just Eat. It doesn't bode well for Naspers's ambition for Prosus as a company with a stable of promising e-commerce businesses and plenty of cash for takeovers.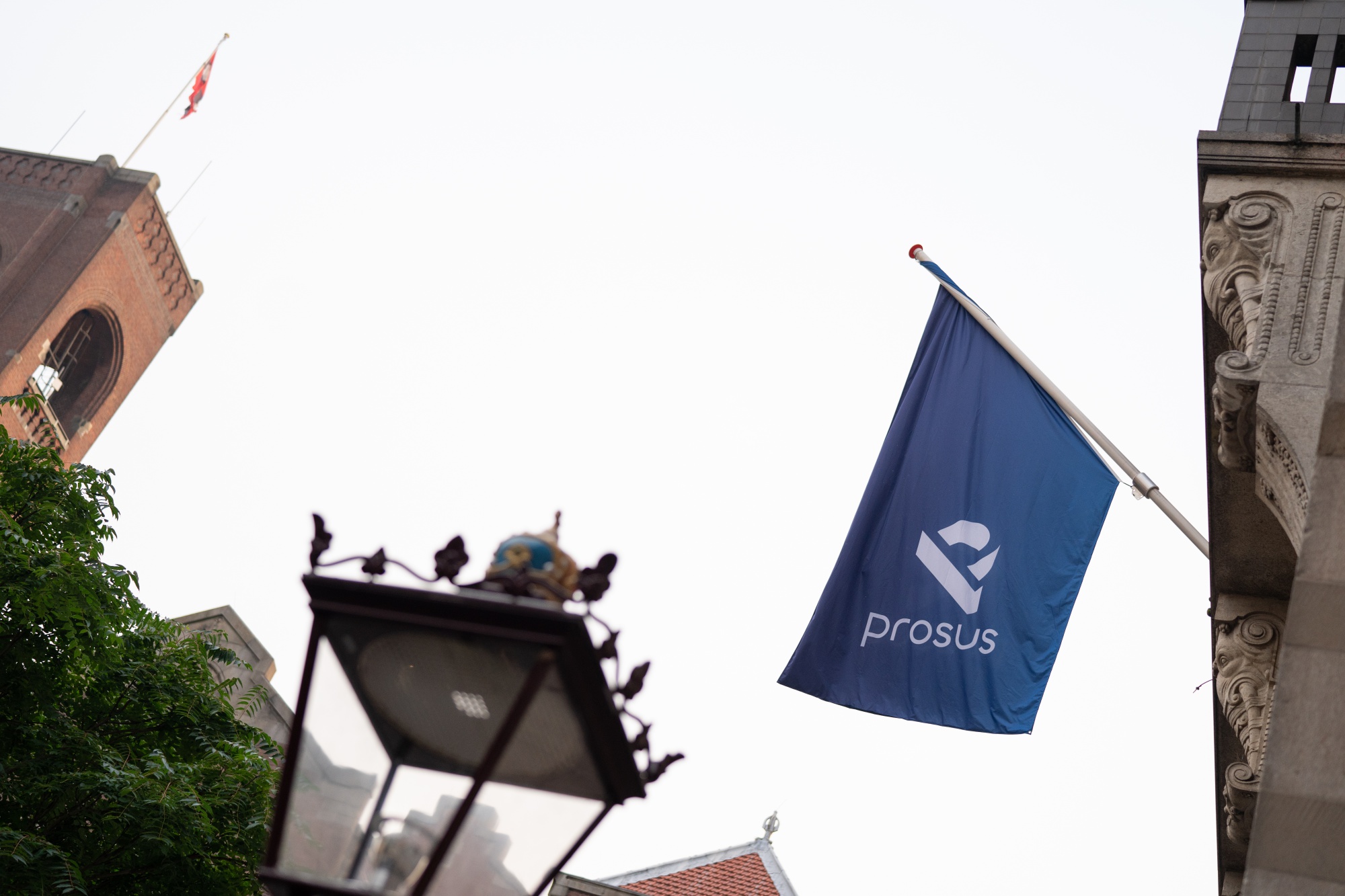 Past & Prologue 
Data Watch
The South African Reserve Bank cut interest rates by a quarter point to a record low of 3.5% and tempered expectations for further aggressive easing. The monetary policy committee led by Governor Lesetja Kganyago forecast the economy will contract even more this year and inflation will stay muted.

The Central bank of Nigeria left interest rates unchanged at 12.5% amid concerns about a persistent increase in inflation.
Coming Up
July 27 International Monetary Fund to consider South Africa's request for a $4.2 billion loan, Ghana interest-rate decision
July 28 Angola interest-rate decision, South Africa first quarter non-farm payrolls
July 29 Kenya interest-rate decision, South Africa June inflation and private credit data
July 30 South Africa June PPI and budget balance, Kenya central bank governor's press briefing
Jul 31 South Africa June trade balance, Kenya and Uganda July inflation
Last Word 
There's no end in sight for the Nile dam dispute that's pitted Egypt against Ethiopia for a decade. Tensions over how quickly the Grand Ethiopian Renaissance Dam gets filled peaked last week following images of water in the reservoir swelling. Egypt had warned filling before signing an agreement on water management threatened regional security, given the potential effect on the flow downstream — a position echoed by mutual neighbor Sudan. Ethiopia is developing Africa's largest hydropower project of 6,000 megawatts at the dam and has asserted a right to use the water of the Nile for its development. Ethiopia said African Union-brokered talks with Egypt and Sudan achieved a common understanding on Tuesday, and the leaders committed to further negotiations to conclude the accord. That should be taken with skepticism, writes Timothy Kaldas.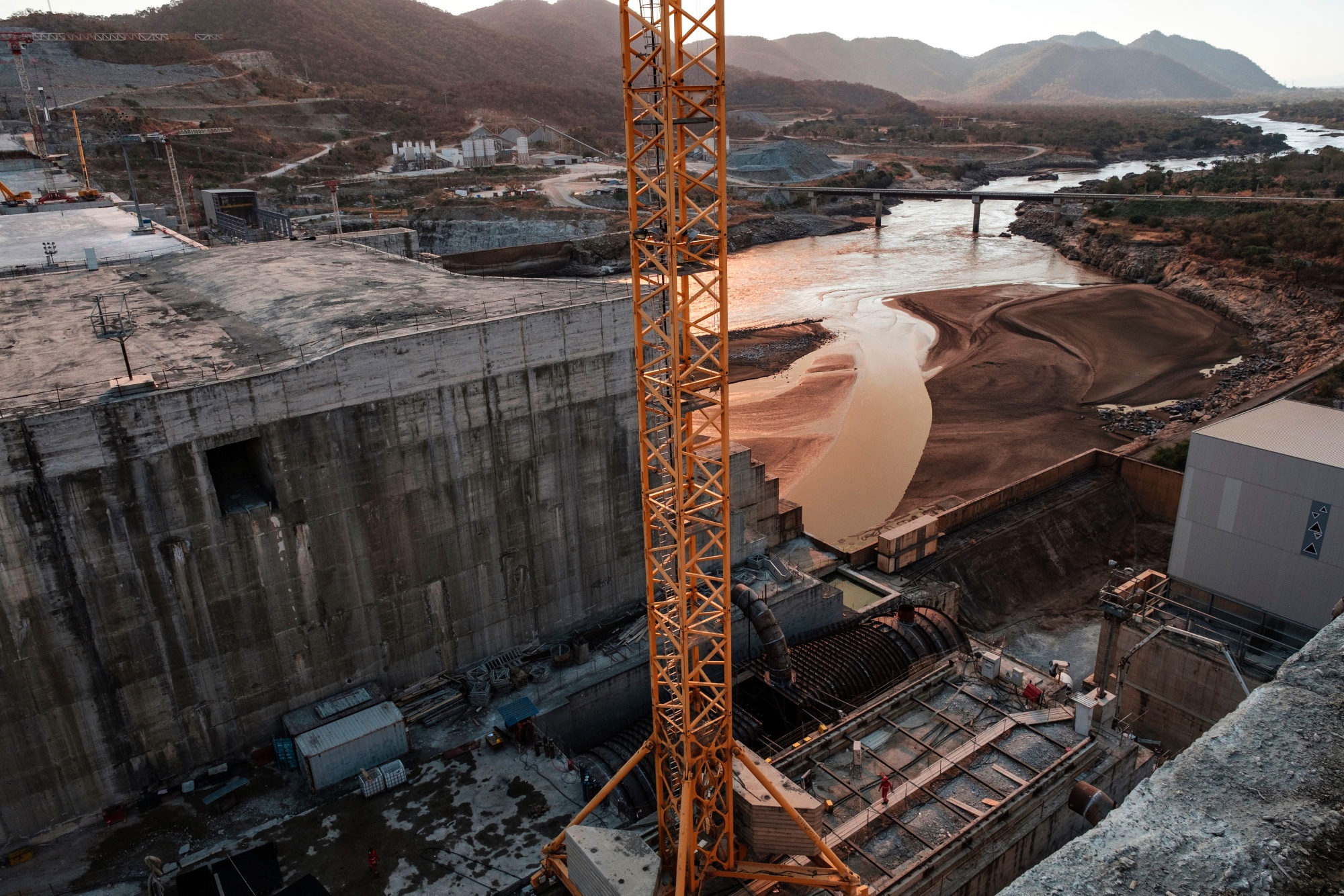 Like Next Africa?
Don't keep it to yourself.  Colleagues and friends can sign up here
For even more: Subscribe to Bloomberg All Access for full global news coverage and two in-depth daily newsletters, The Bloomberg Open and The Bloomberg Close.
How are we doing?   We want to hear what you think about this newsletter. Let our editors know.
You received this message because you are subscribed to Bloomberg's Next Africa newsletter.
Unsubscribe | Bloomberg.com | Contact Us
Bloomberg L.P. 731 Lexington, New York, NY, 10022