Playing to the base
When it comes to spiraling U.S.-China ties, President Donald Trump's flagging poll numbers ahead of November's election aren't the only culprit.
Chinese President Xi Jinping also faces a crucial leadership test in 2022, when he will vie to continue his indefinite rule in a break from his predecessors.
Signs are emerging that behind-the-scenes jockeying has begun: This month the Communist Party announced a new campaign to "thoroughly remove tumors" from the justice system, while also moving to silence critics with the aim of "safeguarding the regime's security."
Even if there's little sign of open dissent toward Xi, the actions suggest he's not taking any chances. The coronavirus pandemic has battered the economy, the main source of political legitimacy for Xi and the party.
Xi's domestic concerns also pose a risk for the world. A crucial pillar of his support comes from the nationalism stoked by his more assertive foreign policy to stand "tall and firm." That has sparked fights with countries from the U.K. and Australia to India and even Kazakhstan.
Now the big question is how he'll respond to Trump's closure of the Houston consulate. While analysts differ on which U.S. outpost he would shut in reply, they agree on one thing: He'll have to hit back hard.
Deal maker | Republicans and the White House are counting on Senate Majority Leader Mitch McConnell reconciling intra-party differences with a draft coronavirus relief package, set for release as soon as today, that they can take into negotiations with congressional Democrats. It's unclear whether the payroll tax holiday that Trump has said he wants will make the cut.
A side deal is possible on a short-term extension of unemployment insurance before those benefits lapse at the end of next week.
Street fight | Less than four months before Election Day, Trump pledged to send a "surge" of federal law enforcement to Chicago and Albuquerque, New Mexico, to help combat rising crime, in a "law and order" push targeting Democratic-run cities. The president again slammed the "radical left," claiming the movement to defund the police following the killing of George Floyd had triggered an "explosion of heinous crimes."
Isolation cash | Argentina's largest and most populous province, Buenos Aires, is offering citizens infected with the coronavirus an incentive to quarantine: a daily cash stipend of 500 pesos, or about $7, if they stay for 10 days in government facilities. The province aims to cut the chain of transmission after becoming the epicenter of the country's Covid-19 epidemic.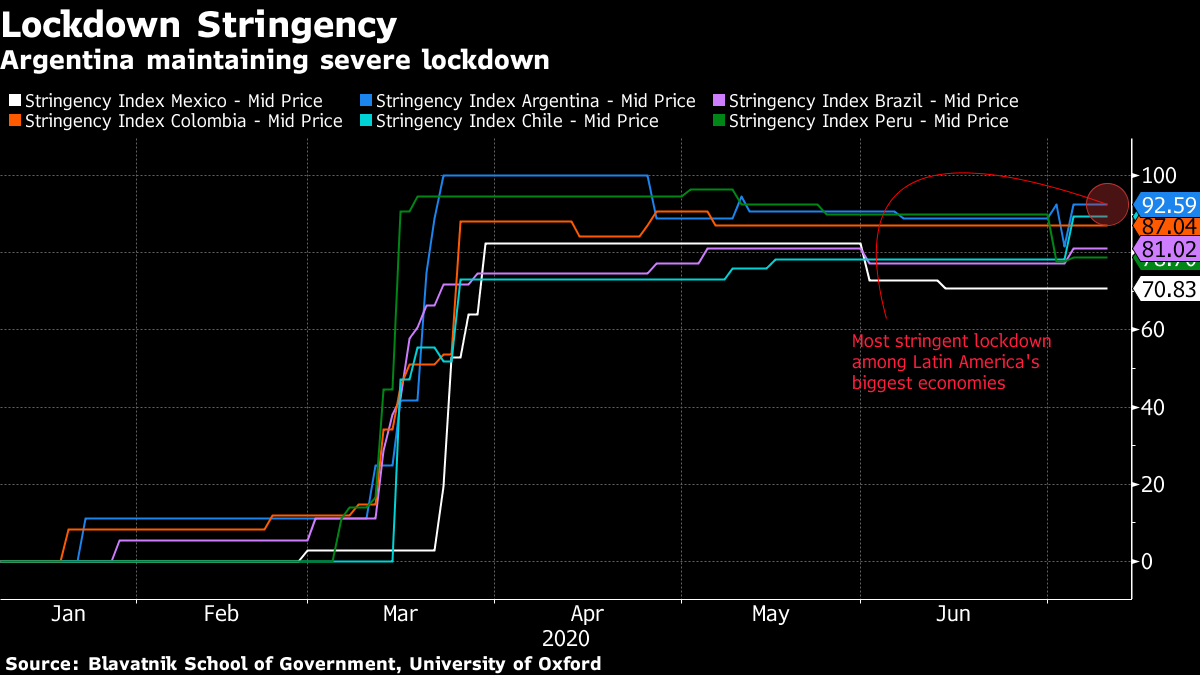 Red card | Chinese state television is taking English Premier League soccer matches off the air, amid increasingly strained political relations between Beijing and London. While President Xi is a fan, the public broadcaster didn't show last night's match between champions Liverpool and Chelsea, and this weekend's final round of games from the world's richest soccer league is no longer on its schedule. Some of England's biggest clubs have targeted China for expansion.
Titans clash | Zimbabwe's president has picked a fight with the nation's top businessman and philanthropist, Strive Masiyiwa, alleging his Econet Wireless company's mobile-money platform is fueling black-market currency trading and inflation. Emmerson Mnangagwa's move to restrict it could hammer consumers who depend on their phones to conduct 90% of their commerce because of severe cash shortages.
What to Watch:
And finally ... The Olympic cauldron will remain unlit and its stadium empty tomorrow as the virus-triggered postponement of the Tokyo Games leaves fans wondering if it's still worth holding tickets. Japan had expected the Games to fuel a surge in overseas visitors to 40 million this year: Now, it may not even reach 5 million. While the government will mark the day originally slated for the opening ceremony with a holiday, there will be little to celebrate amid uncertainty over whether the Games can even be held next year.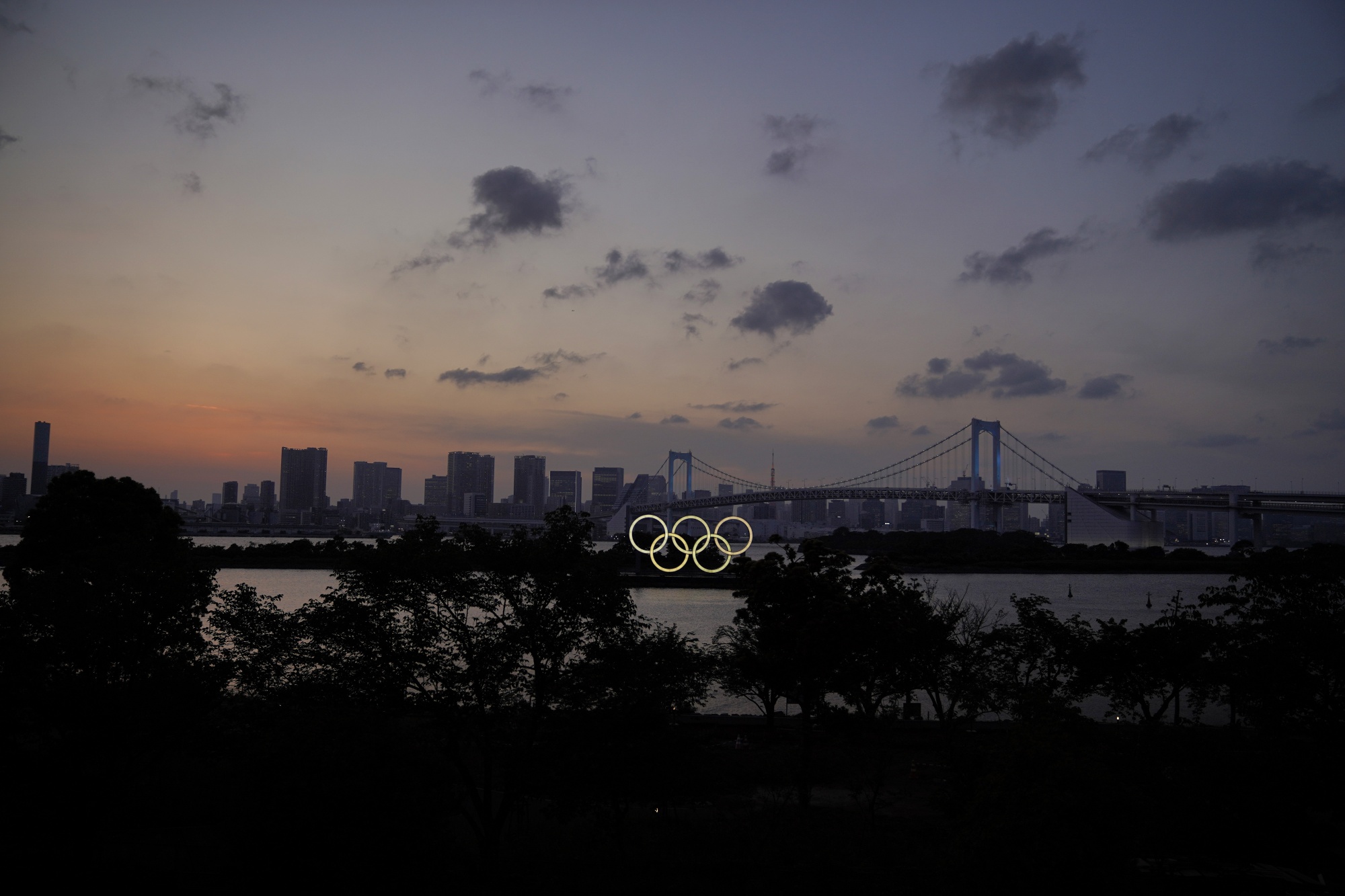 Photographer: Toru Hanai/Bloomberg
Like Balance of Power? |  Get unlimited access to Bloomberg.com, where you'll find trusted, data-based journalism in 120 countries around the world and expert analysis from exclusive daily newsletters.
You received this message because you are subscribed to Bloomberg's Balance of Power newsletter.
Unsubscribe | Bloomberg.com | Contact Us
Bloomberg L.P. 731 Lexington, New York, NY, 10022