China's Houston problem
In the tit-for-tat between the U.S. and China over everything from trade and Hong Kong to technology, there have been plenty of symbolic moves, but also some significant ones.
Today's news that the U.S. gave China three days to shutter its consulate in Houston feels like the latter.
It's unclear what exactly sparked the dispute over the consulate, which covers a chunk of the U.S. south. The State Department said the closure was to "protect American intellectual property" and America's "private information." China's Foreign Ministry called it an "unprecedented escalation," accusing the U.S. of harassing diplomatic staff, confiscating personal electronic devices and detaining them without cause.
Local media reports showed fires at the building as consular officials apparently burned confidential documents.

China and the U.S. have penalized each other's diplomats before, but expelling an entire office is another step completely. U.S. stock futures fell, as did soybean futures (China is a big buyer and the U.S. a big seller).

The question now is how Beijing responds. The nationalistic tabloid the Global Times is running a Twitter poll on which U.S. consulate should now be shut, including Hong Kong. Wuhan could also be on the chopping block.
Calibrating a reaction will be difficult. Because even as Beijing pushes back it will want to avoid triggering an even bigger escalation.
With the pandemic still raging and economies in deep trouble worldwide, the last thing anyone needs is a diplomatic freeze that sees communications dry up entirely.
Global disconnect | The British government has been more assertive in its foreign policy in six months than it has in the past six years, taking on China over Hong Kong and Huawei, challenging Russia on hacking and sparring with the European Union over their future relationship. Yet a Bloomberg snapshot of global opinion suggests the world sees a diminished Britain, shorn of the EU and economically vulnerable. That disconnect raises question marks over the viability of Prime Minister Boris Johnson's much-vaunted plans to forge a "Global Britain."
Intra-party strife | Senate Republicans and the Trump administration are struggling to reach a consensus on the contours of another stimulus plan, putting at risk the White House goal of enacting a package by the end of next week. Treasury Secretary Steven Mnuchin and White House Chief of Staff Mark Meadows are returning to the Capitol today for more talks.
Better option | Trump has a message for voters who are concerned about his handling of the coronavirus pandemic, policing in the U.S. and China trade policy: Joe Biden would make everything worse. As Trump's approval ratings plunge, his team is trying to pin Biden as a failure on those same issues.
Water woes | As India's water crisis worsens, Prime Minister Narendra Modi's government is trying to convince the country's farmers to switch to crops that guzzle less of the depleting resource. But as Bibhudatta Pradhan and Pratik Parija report, changing the ways of the country's most powerful voting bloc is not an easy task.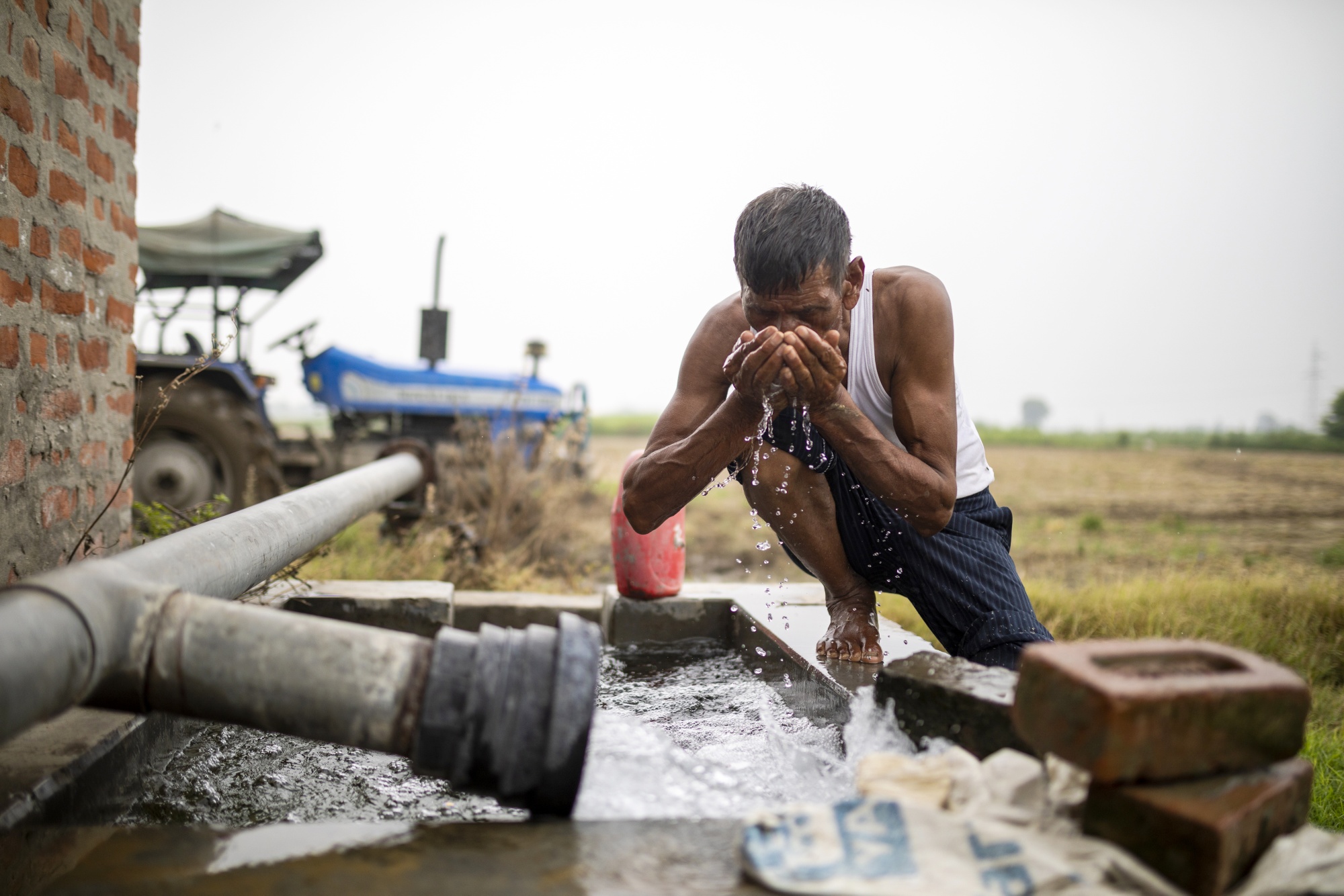 Photographer: Prashanth Vishwanathan/Bloomberg
Second thoughts | A growing number of African policymakers and activists are starting to question the deluge of Chinese loans that governments accepted, at times without the consent of elected lawmakers and with no publication of the credit terms. As Alonso Soto and Matthew Hill report, a wave of looming defaults poses a major test for China's influence in the region.
What to Watch
And finally ... A supplier of tear gas to the police and the military is experiencing a surge in demand for a launcher it makes for home use, as consumers anxious about civil unrest arm themselves for self defense. Byrna Technologies Byrna HD resembles a pistol and comes in seven colors — including hot pink and desert tan. It can fire a solid ball about the size of a quarter or ones filled with a blend of tear gas and pepper spray.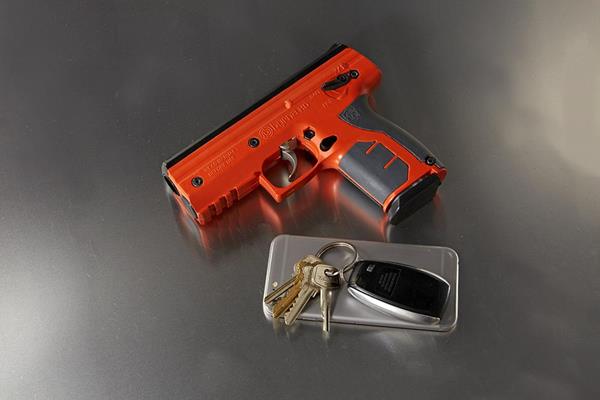 Source: Security Devices International, Inc.
Like Balance of Power? |  Get unlimited access to Bloomberg.com, where you'll find trusted, data-based journalism in 120 countries around the world and expert analysis from exclusive daily newsletters.
You received this message because you are subscribed to Bloomberg's Balance of Power newsletter.
Unsubscribe | Bloomberg.com | Contact Us
Bloomberg L.P. 731 Lexington, New York, NY, 10022