An unfair fight
Laying all the blame for the U.S.'s disastrous performance against the coronavirus at the feet of the Trump administration has always been too easy.
The U.S. is a world beater in science and technology, has turned out more Nobel laureates than any other nation. But it's also home to the highest number of infections — 2.6 million and counting — and most deaths, at more than 127,000. If the virus isn't contained soon, the daily rise in cases could reach 100,000.
Donald Trump's eschewing of the need to wear a mask and his downplaying of the threat of Covid-19, especially in the early days of the pandemic, as well as mixed messages from scientists haven't helped.
All this against the backdrop of the nationwide (and global) Black Lives Matter protests after the killing of George Floyd. There's also the restart of campaign rallies as the president seeks to reverse his falling poll ratings before the November election.
But something deeper is at work in American society, as Brian Bremner explains. Politicized science, information bubbles and inequality have made the U.S. especially vulnerable. The lack of personal responsibility is on show in the videos of jam-packed bars and nightclubs.
The mask has become a political football, in a way like climate change. In today's America, very often politics trumps science, and social media platforms are used to churn out misinformation about the crisis.
In what is often likened to a war, as the July 4 holiday approaches the world's most powerful nation is falling woefully short of defending itself.
China sanctions | The U.S. House passed a bill imposing sanctions on banks that do business with Chinese officials involved in cracking down on pro-democracy protesters in Hong Kong. The measure — a response to the Chinese government enacting a strict new national security law for Hong Kong — is likely to go to Trump for his signature today. Washington is also ready to roll out long-delayed sanctions to punish senior Chinese officials over human-rights abuses against Muslims in Xinjiang.
The national security law's provisions feature harsh sentences — as long as life in prison — fueling uncertainty not only among Hong Kong's 7.5 million residents, but the some 1,300 foreign companies that have set up regional headquarters there.
War chest wars | Joe Biden's presidential campaign, the Democratic National Committee and associated state parties raised $141 million in June and brought in twice that amount for the full second quarter, topping the hauls of Trump and Republicans in the those same periods.
Biden, the presumed Democratic nominee, said his campaign had convened 600 lawyers and thousands of volunteers to prepare for any "chicanery" that might disrupt or interfere with the election.
Casting doubt | Trump is dismissing reports that Russia paid bounties to Afghan militants for killing U.S. troops as a "hoax," even as his administration has briefed allies on the threat and weighed possible reprisals. He continues to cast doubt because some of his own intelligence officials have low confidence in the accuracy of the information, Jordan Fabian and Jennifer Jacobs report.
Party weekend | It's been billed as "Super Saturday," another stage in the reopening of the U.K. after months of virus restrictions. As the nation prepares to allow pubs, restaurants and hotels to begin operating again on July 4, the government and businesses are counting on the economy getting a big boost on the path to recovery.
Going nowhere | Russian President Vladimir Putin won a resounding endorsement of his bid to extend his two-decade-long rule potentially to 2036, even as some polls show his approval ratings near historic lows. Amid rising public discontent about stagnant living standards, the Kremlin pulled out all the stops to ensure a high turnout and resounding approval in balloting that started last week.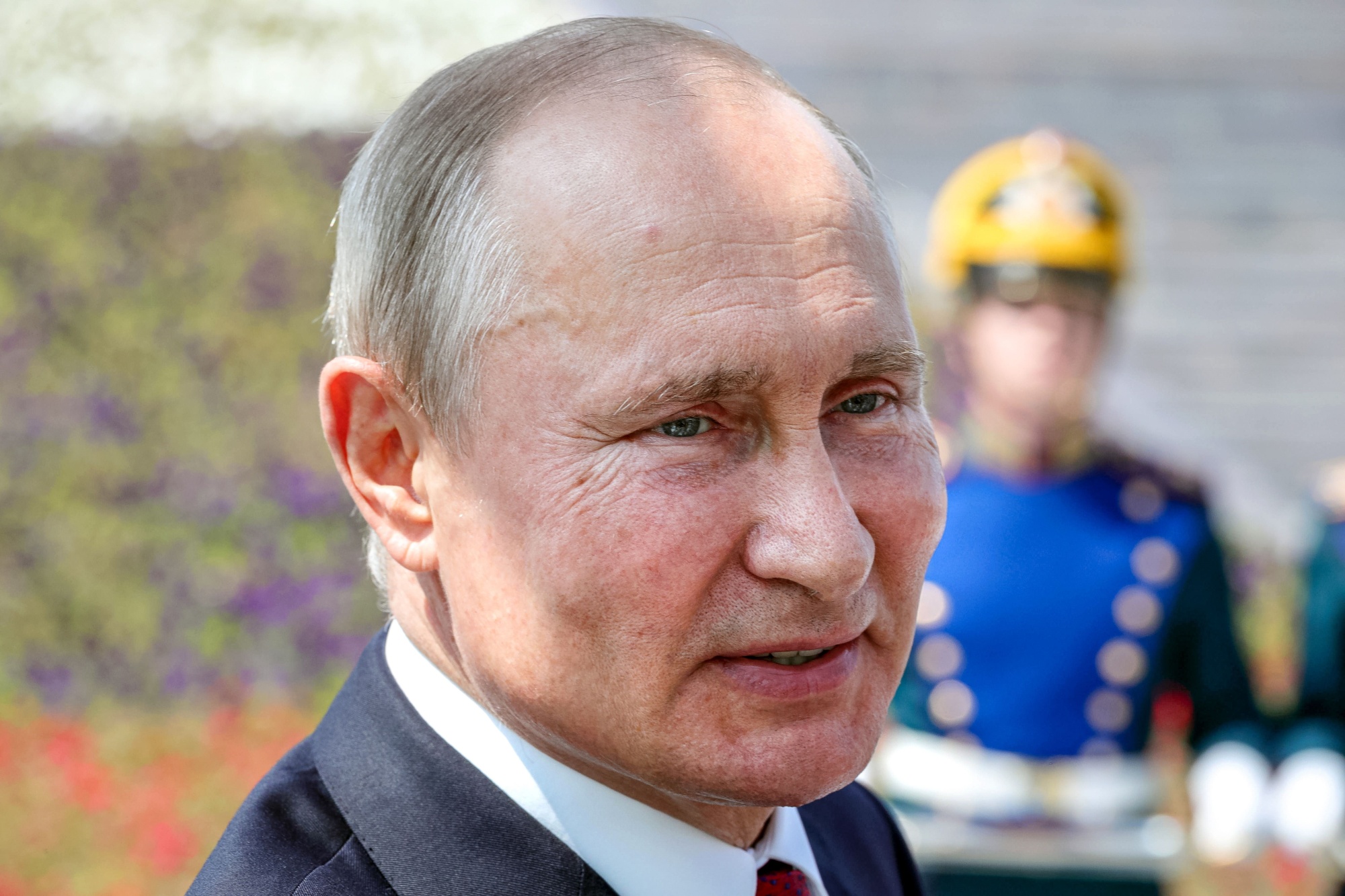 Photographer: Mikhail Klimentyev/AFP
What to Watch
Brazil delayed this year's municipal elections by about a month until Nov. 15 as Latin America's biggest country struggles to control the coronavirus pandemic.

Ukrainian President Volodymyr Zelenskiy is seeking to reassure markets after the head of the central bank unexpectedly stepped down, citing sustained political pressure against him and his colleagues.

Australian authorities are probing alleged security lapses at Melbourne hotels used to quarantine overseas arrivals amid concerns the breaches have contributed to a resurgence of coronavirus in the nation's second-largest city.
And finally ... If you are confused about the European recommendation banning American tourists this summer, get in line. It's not clear how widely it will be enforced, and complicating matters is a resurgence of cases so that the U.K. and Sweden are still seen as risky. Will Mathis and Caroline Alexander provide an interactive traveler's guide through the web of rules and regulations.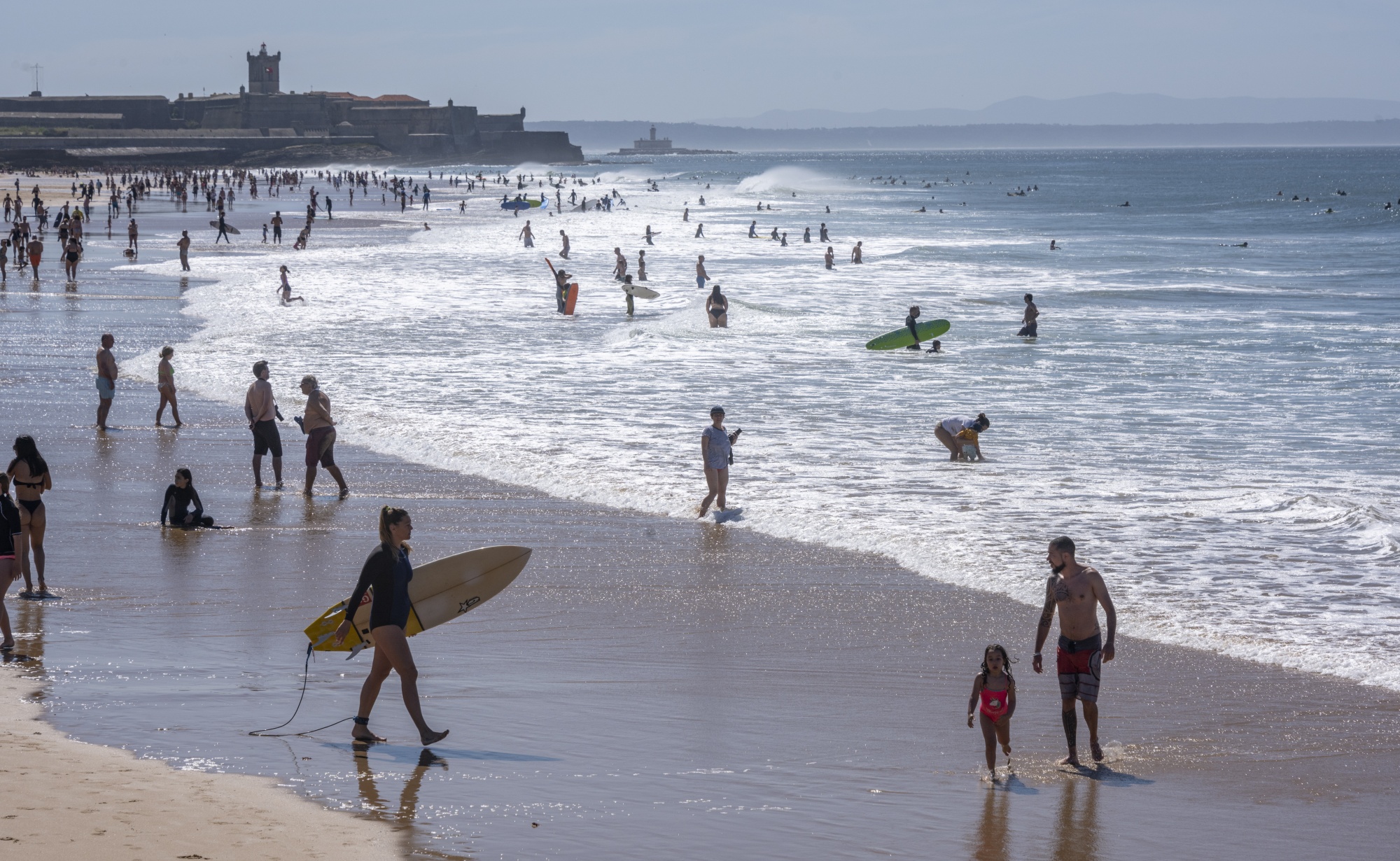 Photographer: Horacio Villalobos/Corbis News
Like Balance of Power? |  Get unlimited access to Bloomberg.com, where you'll find trusted, data-based journalism in 120 countries around the world and expert analysis from exclusive daily newsletters.
You received this message because you are subscribed to Bloomberg's Balance of Power newsletter.
Unsubscribe | Bloomberg.com | Contact Us
Bloomberg L.P. 731 Lexington, New York, NY, 10022