A love-hate relationship
Don't expect Donald Trump or Joe Biden to join the Facebook boycott.
Both the U.S. president and his Democratic rival in the November election have sharply criticized the social media platform and said its content should be regulated. Trump alleges it's biased toward conservatives and stifles free speech, while Biden charges it doesn't do enough to police hate speech and is a conduit for misinformation.
But with face-to-face campaigning largely cut off because of the coronavirus pandemic, Facebook remains an essential tool to reach the public.
And, as Mario Parker, Misyrlena Egkolfopoulou and Bill Allison report, the platform's self-reported ad-spending data indicate healthy interest from both campaigns.
Biden has spent $26.6 million in advertising on Facebook, more than 75% of his digital promotion total. Trump's spent $36.9 million, out of a $69.9 million outlay on digital ads by his campaign and supporting committees.
With Covid-19 infections spiking across battleground states — the nation's top infectious disease expert warned yesterday that new cases in the U.S. could rise to 100,000 a day — in-person campaigning is unlikely to resume significantly anytime soon.
So the bottom line is this: Love it, hate it, or just plain need it, Facebook's importance in the presidential race is only likely to grow.

— Kathleen Hunter 
New rules | Hong Kong police made their first arrests under sweeping national security legislation that has dramatically curtailed dissent in the city. The law came into force just ahead of the July 1 anniversary of Hong Kong's return to China. An appeals panel upheld an unprecedented police ban against a rally planned for today, but a few hundred protesters still came out in the afternoon.
Read how President Xi Jinping sidelined Hong Kong's leaders in shaping the city's most important legislation since Beijing took control of the former British colony in 1997.
China ordered more American news outlets to declare their finances and staff, in the latest tit-for-tat exchange with the U.S. over media access to each other's countries.
Merkel in charge | Over the years Angela Merkel has steered Europe through economic and migration crises and tense relations with Russia. But as Patrick Donahue reports, the German Chancellor takes over the rotating six-month presidency of the European Union at one of its most difficult moments: Its economy is forecast to contract 7.4%, the U.K. has left the bloc, the struggle against the coronavirus continues and a trade dispute with the U.S. is deepening.
Putin's plan | Russian President Vladimir Putin appears set to secure a resounding endorsement of his bid to extend his two-decade rule, potentially until 2036. But he's facing criticism for the Kremlin's heavy-handed efforts to win support in today's referendum, blocking any campaigning against a 'yes' vote and using populist sweeteners such as an effective constitutional ban on gay marriage, along with prize drawings for those who turn out to vote.
The Trump administration is arranging a closed-door briefing today for House and Senate leaders regarding reports that Russian operatives in Afghanistan offered bounties to kill American troops.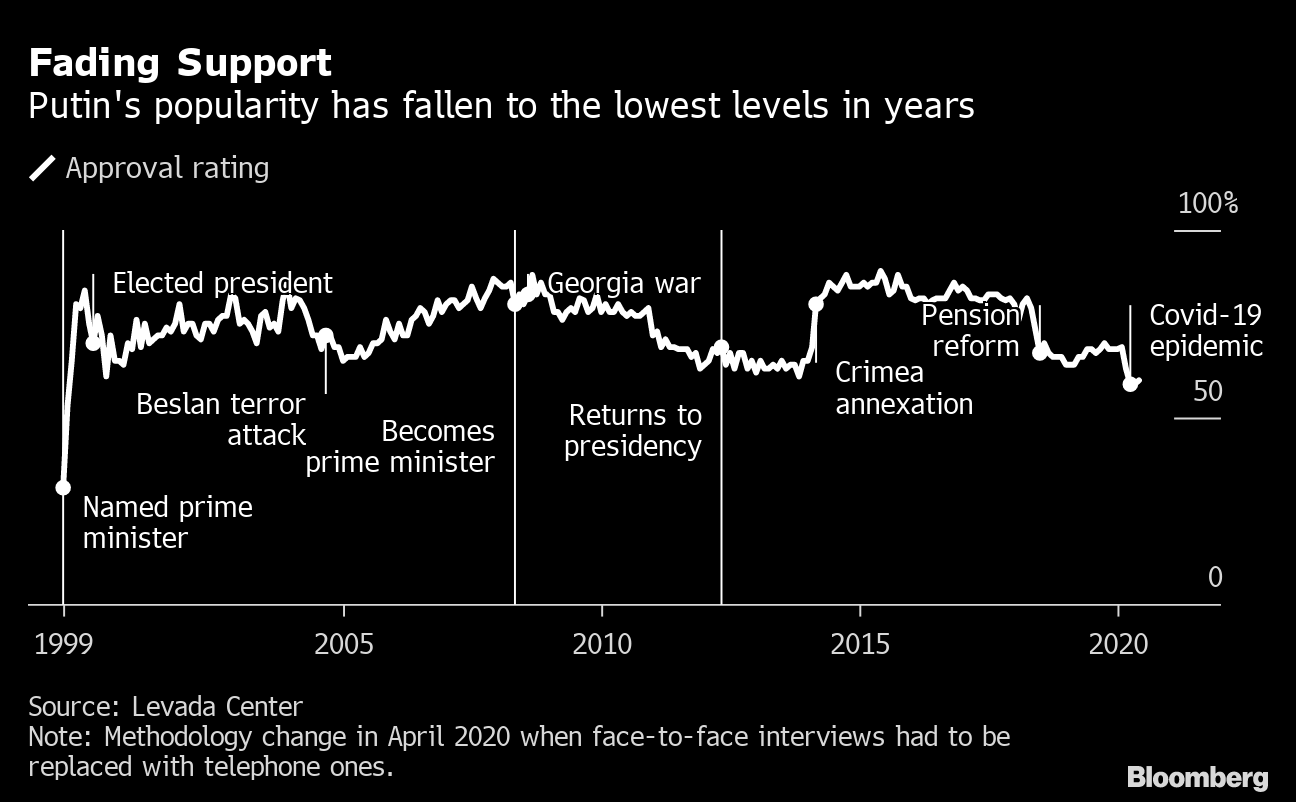 'Leveling up' | Over the course of a 3,800-word address yesterday, U.K. Prime Minister Boris Johnson didn't announce any radical new spending pledges. But as Tim Ross explains, there was still a clear message running through the speech: Johnson will not be a typical Tory prime minister, and austerity is out the window given the need to keep the economy afloat and help deprived regions outside London.
Another departure | The exodus continues for Brazilian President Jair Bolsonaro, with Carlos Alberto Decotelli quitting before he was even confirmed as education minister. Decotelli would have been the first Black member of Bolsonaro's cabinet, but resigned amid inconsistencies in his resume. His predecessor stepped down after repeated disagreements with Supreme Court justices, and Bolsonaro lost his justice minister and health minister in quick succession in recent months.
What to Watch
Leaders of Zimbabwe's security forces sidelined the central bank and forced the government to close the stock exchange and halt most mobile-money transactions in a bid to stabilize the nation's currency, sources say.
Trump threatened to veto legislation setting Pentagon policy if it contains a provision that would strip the names of Confederate generals from U.S. military bases.
Sweden has set up a commission to investigate the government's controversial approach to the pandemic.
And finally ... For decades communities in the Niger River delta have battled to force Africa's biggest petroleum industry to stop spills and other contamination that have deprived thousands of people of their livelihoods in farming and fishing. Now, as Dulue Mbachu explains, with the Covid-19 fallout gutting demand for oil, there's growing concern that time and money are running out to clean up one of the most polluted places on Earth.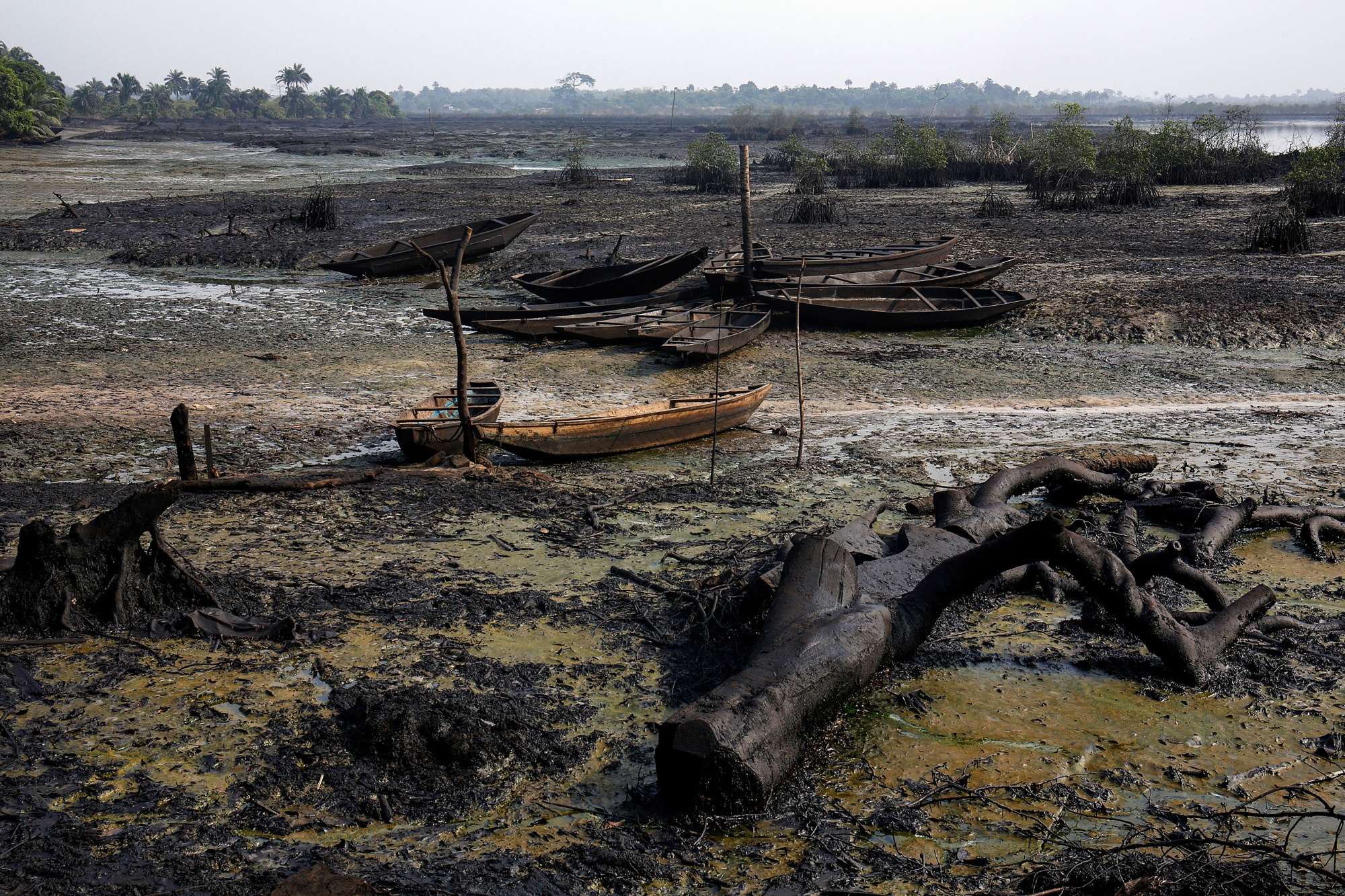 Photographer: George Osodi/Bloomberg
Like Balance of Power? |  Get unlimited access to Bloomberg.com, where you'll find trusted, data-based journalism in 120 countries around the world and expert analysis from exclusive daily newsletters.
You received this message because you are subscribed to Bloomberg's Balance of Power newsletter.
Unsubscribe | Bloomberg.com | Contact Us
Bloomberg L.P. 731 Lexington, New York, NY, 10022