Turning a corner?
Europe's show of financial shock and awe finally managed to convince skeptics that its leaders are serious about recovery. Can it now grasp the moment?
Within the space of 24 hours this week, Germany delivered an unexpectedly large stimulus package of nearly $150 billion to jolt Europe's biggest economy out of coronavirus stasis, while the European Central Bank expanded its bond purchases by $680 billion with the prospect of more to come.
Coming on top of the European Union's proposal for a giant fund backed by joint borrowing, it adds up to an impressive show of force that suggests a sense of common purpose that has previously eluded the bloc.
There are ambitious plans to make the recovery climate friendly and promote advanced technologies. That the three main actors are women — Germany's Angela Merkel, ECB chief Christine Lagarde and EU Commission head Ursula von der Leyen — adds to the sense of real change.
But the bloc's familiar ills have not been left behind. The north-south wealth divide is starker than ever, eastern states feel increasingly alienated, and nationalist (and populist) forces are never far away. Its foreign policy remains inchoate.
Squeezed between an unreliable U.S. and an increasingly assertive China, Europe has struggled to project a viable alternative. If it can do so now, it stands to shape the post-pandemic era.

— Alan Crawford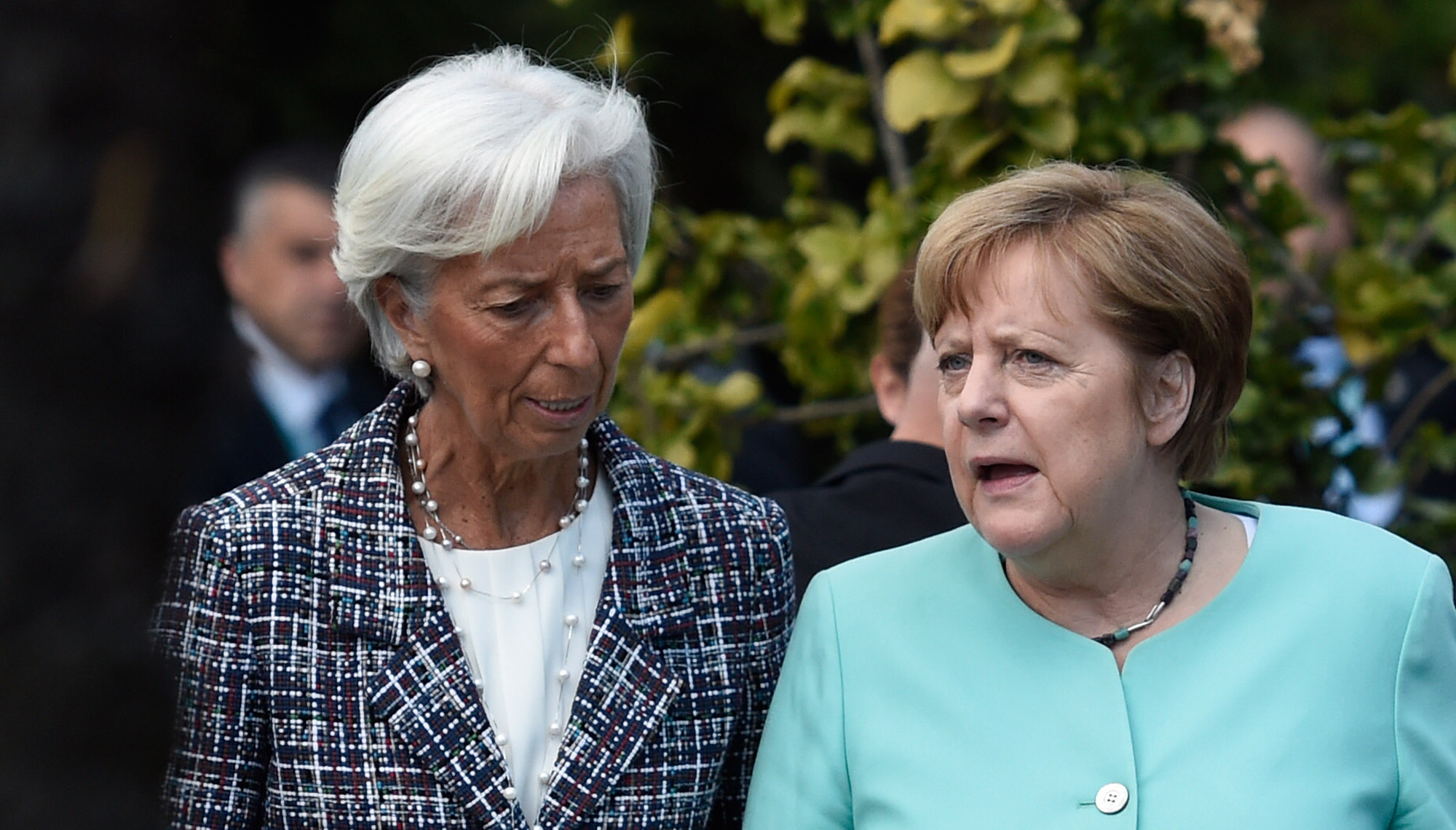 Photographer: Stephane de Sakutin/AFP via Getty Images
Click here for Bloomberg's most compelling political images from the past week and tell us how we're doing or what we're missing at balancepower@bloomberg.net.
Shifting landscape | Donald Trump's re-election team is suddenly on the defensive in places it expected to dominate. Democrat Joe Biden is pulling further ahead in industrial Midwestern states that Trump won in 2016, as the president's handling of the coronavirus and the resulting job losses prompt a slide in his support. Now the nationwide protests against police brutality present a fresh challenge.
Alaska Republican Senator Lisa Murkowski backed former Defense Secretary Jim Mattis's scathing critique of Trump's response to the protests and said she's not sure if she'll back him November.
Trump isn't planning to attend the funeral for George Floyd, whose death in police custody in Minneapolis last week set off the unrest.
Industries respond | Major corporations have moved with unusual speed to position their brands and messaging for America's latest crisis over racism and police brutality. Since Floyd's death, all but a few of the 50 largest U.S. companies have responded publicly. While the messages have varied, one thing is clear: Silence on race is no longer an option.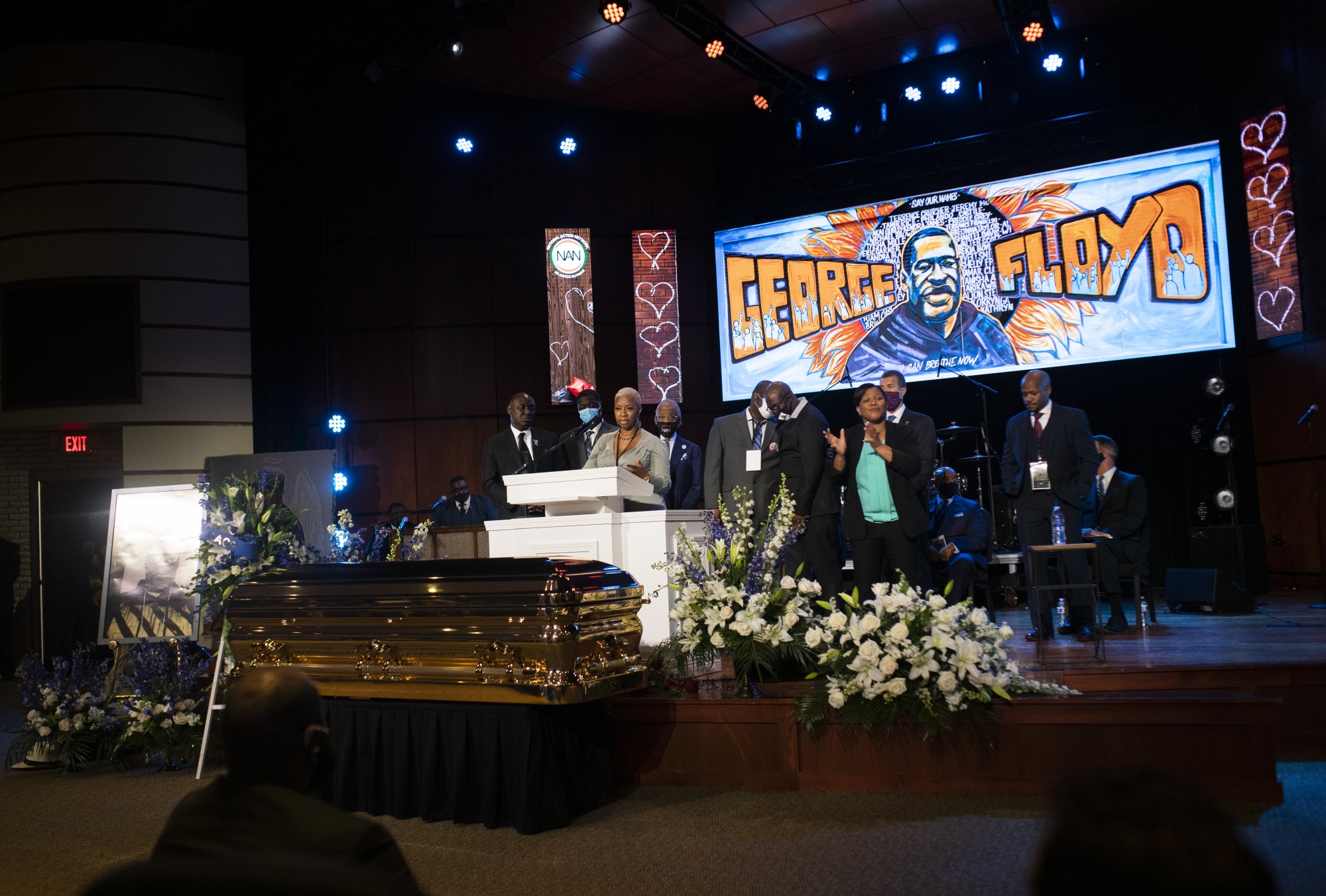 Photographer: Stephen Maturen/Getty Images North America
New laws | Australia will implement a tough new screening regime on foreign investors seeking to buy sensitive assets, as it seeks to bolster national security amid a diplomatic row with China. The changes could have implications for Australia's relationship with its largest trading partner, which soured after Prime Minister Scott Morrison led calls for an independent probe into the origins of the coronavirus in Wuhan.
Dangerous game | Indian and Chinese forces are facing off at a glacial lake in the Himalayas, and while it's the most visible theater of conflict it's far from the only source of friction with Beijing. As Archana Chaudhary reports, India risks stoking tensions with China in siding so closely with Trump at a time the U.S. president is picking a fight with the world's second-largest economy.
Libya breakthrough | Turkey pledged more support to Libya's internationally recognized government after the latter said it had driven opposing forces from Tripoli's outskirts. The Government of National Accord's victory could reshape the military and political landscape in Libya where, since the 2011 ouster and killing of Moammar Qaddafi, fighting between rival administrations has left the holder of Africa's largest crude reserves in an economic shambles.
What to Watch
Pop quiz, readers (no cheating!). Which country's president used the phrase "racist and fascist approach" to condemn Floyd's killing? Send your answers to balancepower@bloomberg.net.

And finally ... At the height of last year's Hong Kong protests, Daniel Wong Kwok-tung regularly received late-night requests from a mysterious group known as Spark Alliance to provide legal assistance to demonstrators rounded up by police. The 70-year-old lawyer was among several the alliance would tap to organize a defense. But after authorities shut the group's bank account and froze $9 million, cash is running out as donations dry up.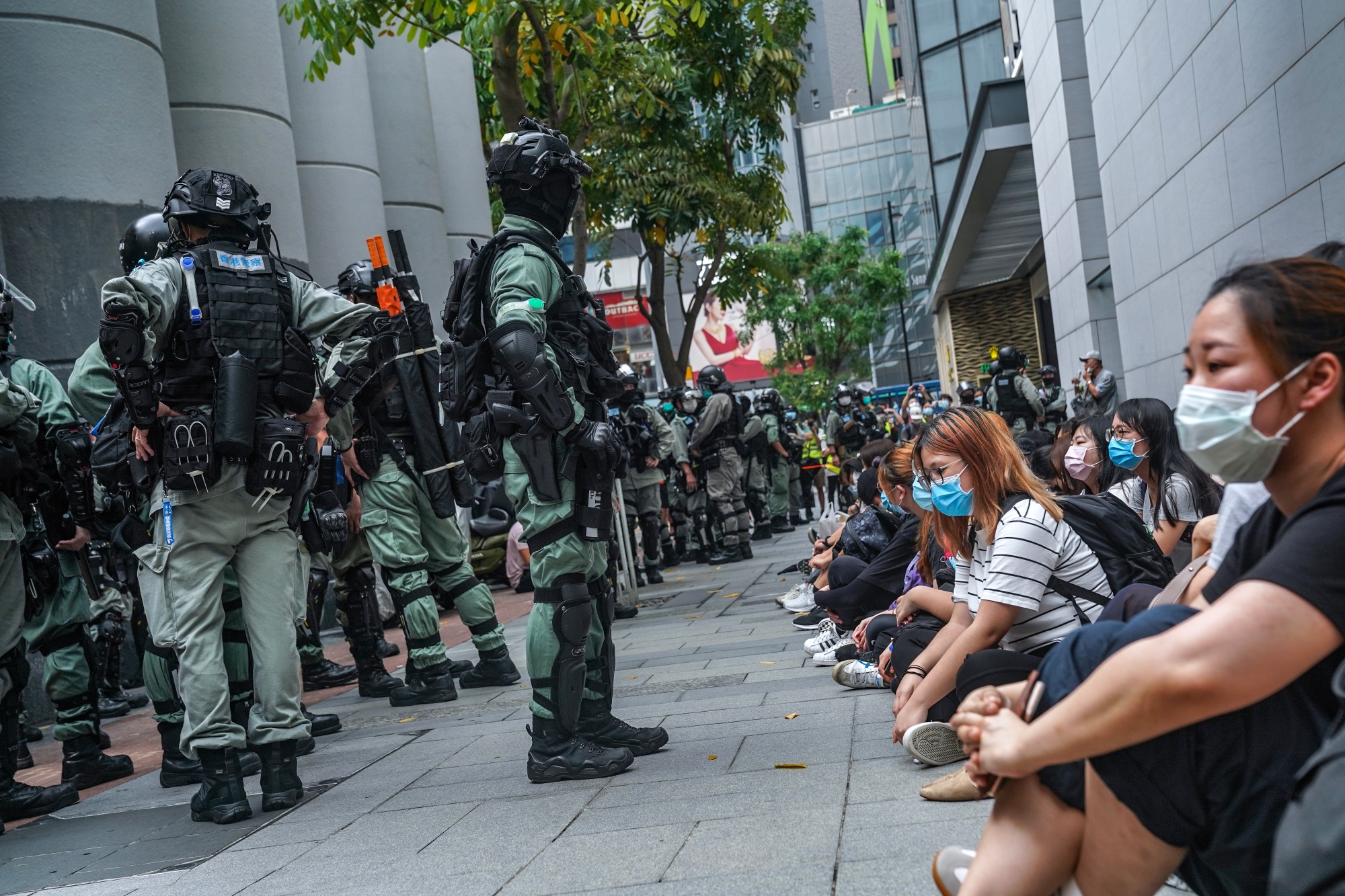 Photographer: Lam Yik/Bloomberg
You received this message because you are subscribed to Bloomberg's Balance of Power newsletter.
Unsubscribe | Bloomberg.com | Contact Us
Bloomberg L.P. 731 Lexington, New York, NY, 10022