One country, one system?
Does "One Country, Two Systems" still exist?
China's lawmakers have approved national security legislation for Hong Kong, a move that wipes away the symbolic residue from the idea the city's semi-autonomous leaders can resist edicts from Beijing.
The law will punish acts of secession, subversion, terrorism and collusion with foreign forces. Its passage came on the eve of the anniversary of Hong Kong's return by Britain to Chinese rule in 1997.
China says the law won't affect most people or businesses. It will be applied sparingly. The U.S. and other countries disagree. They say it chips away further at the idea Hong Kong is a relatively free place to live and work.
Washington has already withdrawn some of Hong Kong's special trading benefits, especially around the export of sensitive American technology.
The next few months will show how much fight the people of Hong Kong still have. A traditional July 1 march did not get a permit — last year it drew more than half a million people. Pro-democracy activists say they will protest anyway.
Beijing is banking that more than a year of crippling economic damage from demonstrations and more recently Covid-19 has worn the people of Hong Kong out. The new law is designed to ensure those who keep agitating are more likely smaller, fringe outfits.
Many pro-democracy supporters are opposed to violent protests, and remain uncomfortable with the idea of full independence from China. But a large majority still fear the greater reach of Beijing in the city — even if they become increasingly scared to say so.

— Rosalind Mathieson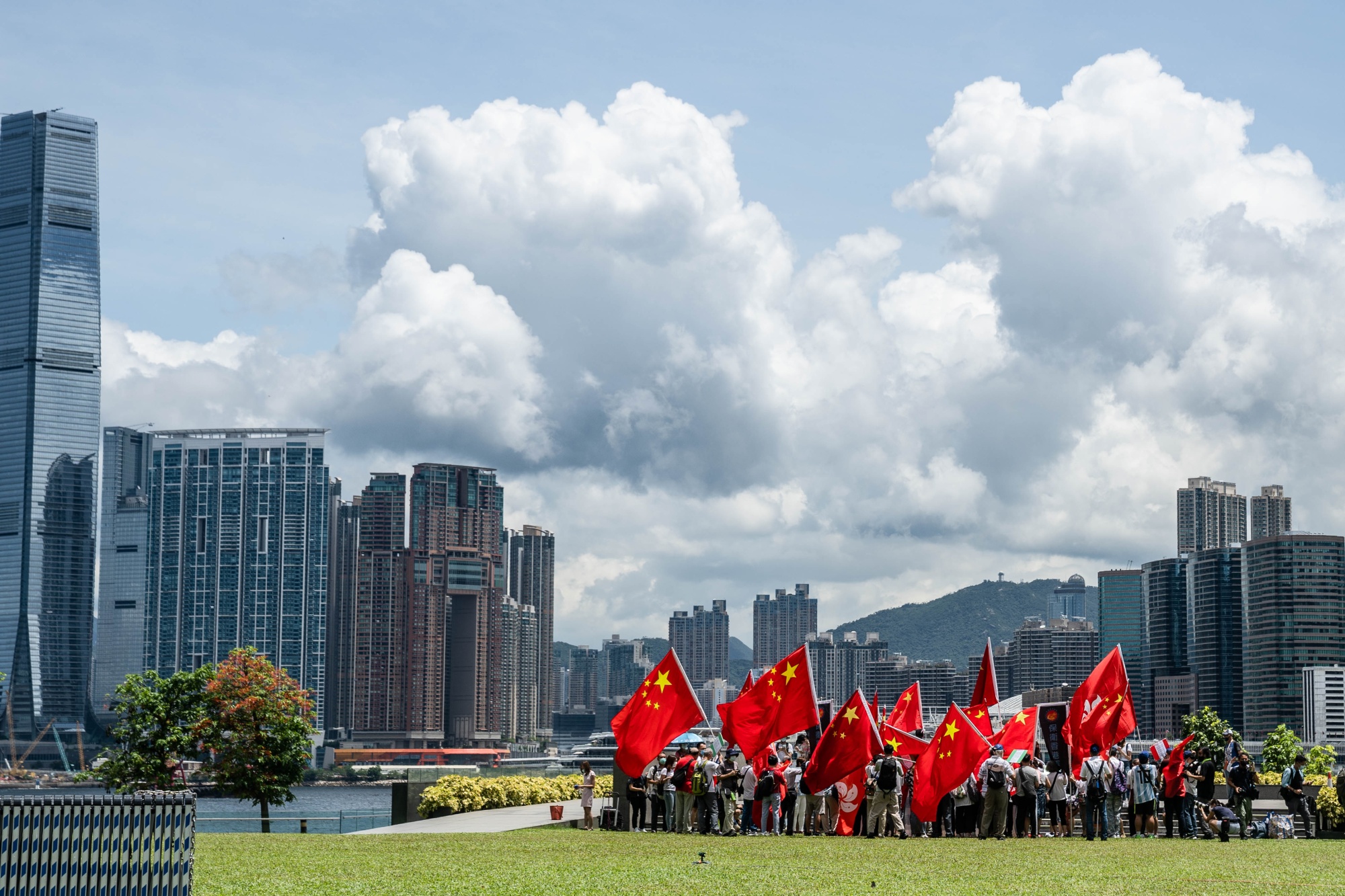 Photographer: Lam Yik/Bloomberg
Tell us how we're doing or what we're missing at balancepower@bloomberg.net.
Introducing the new Bloomberg CityLab. Sign up for the CityLab Most Popular newsletter, a weekly digest of what's trending about the future of cities.
Too close? | By publicly shrugging off allegations that Russia offered bounties to kill American troops in Afghanistan, U.S. President Donald Trump has reignited concerns that he's more interested in preserving ties with the Kremlin than defending the aims of the U.S. He has yet to demand an investigation — though his intelligence chief is now pledging one — or threaten Russia with consequences if the allegations are confirmed, despite bipartisan pressure from lawmakers.
Under scrutiny | Facebook has long fended off critics and regulators in Washington who've complained about the company's market power and its failure to protect privacy, police hate speech and curb political disinformation. Now, a boycott by major advertisers and a slide in its shares are forcing the company to reckon with those issues.
Senate Democrats are demanding answers from Facebook CEO Mark Zuckerberg about hate groups' use of the platform.
New promises | Prime Minister Boris Johnson will outline an infrastructure spending plan to battle what could be the U.K.'s deepest recession in more than 300 years in a speech today that will liken it to U.S. President Franklin Delano Roosevelt's "New Deal." Yet the $6.2 billion he'll announce on hospital maintenance, school repairs and road improvements isn't new money: It's an acceleration of a fraction of what was already pledged in March.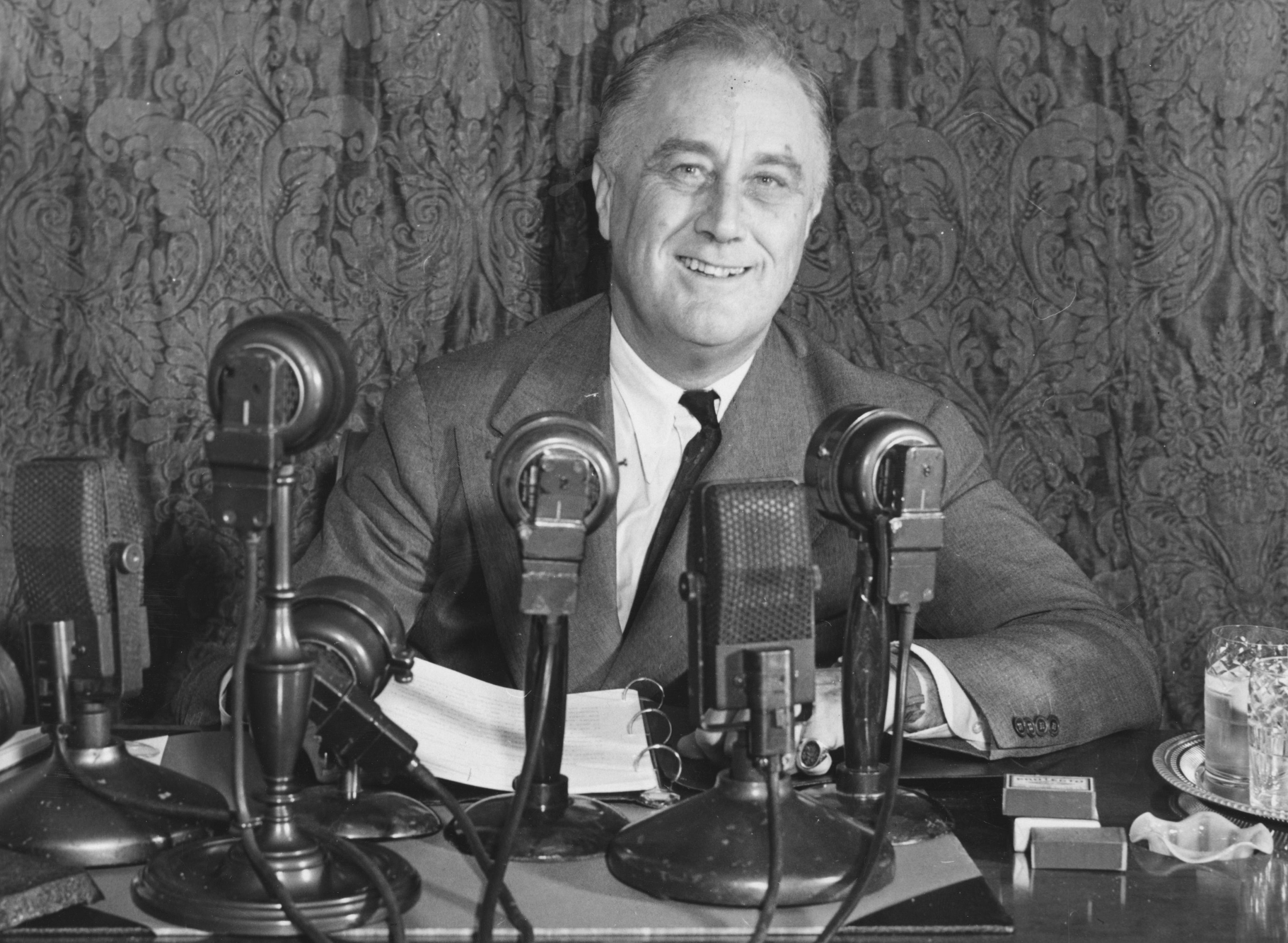 Photographer: Central Press/Hulton Archive/Getty Images
Targeted steps | Countries are opting for more localized lockdowns for virus hotspots as they balance the need to reopen economies and limit the damage to businesses and workers. Australia's second-most populous state of Victoria is curbing people's movements for four weeks across areas of Melbourne. Leicester, a city in the English Midlands, has again closed schools and non-essential shops. U.S. states like Florida and California are dialing back reopening plans.
Family feud | The estranged brother of Singaporean Prime Minister Lee Hsien Loong will not contest the July 10 general election, deflating the hype built up after he joined the opposition. Most analysts expect the People's Action Party, which has won every contest since independence in 1965, to prevail again, though any narrowing of its victory margin could reflect an erosion of confidence in its new generation of leaders and how they're handling the pandemic.
What to Watch
European Union governments are set to extend a travel ban for U.S. residents for at least two weeks, according to the draft of a decision due to be formally adopted today that says limits on business and leisure travel won't be lifted until the U.S. controls its virus outbreak.
Trump's 2020 Democratic rival, Joe Biden, is expected to sharply criticize the president's handling of the pandemic during a speech today from his hometown of Wilmington, Delaware. 
Brazilian Education Minister Carlos Alberto Decotelli, the first Black member of President Jair Bolsonaro's cabinet, said he remains in the job despite newspaper reports that he lied on his resume.
And finally ... Latvia, a Baltic state that uses the euro, is getting unexpected help from Covid-19 in its drive to crack down on money laundering. While authorities are targeting wire transfers — often from account holders in the former Soviet Union looking for a gateway into the EU — they think about $450 million is smuggled in each year, sometimes by entire families carrying suitcases full of banknotes. Border closures to curb the spread of the virus confirmed that, with Ilze Znotina, the head of the financial intelligence unit, saying: "Suddenly, there wasn't this cash."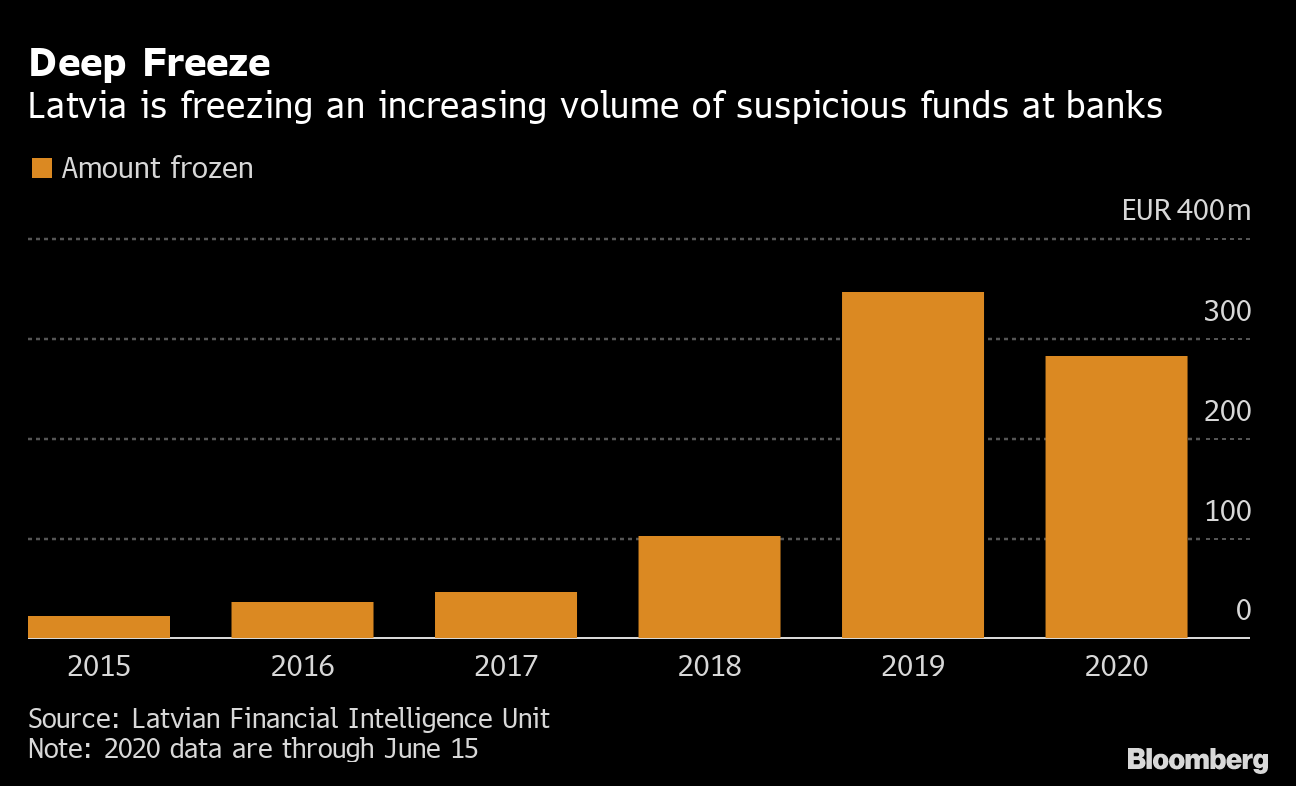 Like Balance of Power? |  Get unlimited access to Bloomberg.com, where you'll find trusted, data-based journalism in 120 countries around the world and expert analysis from exclusive daily newsletters.
You received this message because you are subscribed to Bloomberg's Balance of Power newsletter.
Unsubscribe | Bloomberg.com | Contact Us
Bloomberg L.P. 731 Lexington, New York, NY, 10022