Next China: Your move
U.S.-China relations took another turn for the worse in the aftermath of Beijing's decision to implement a national security law in Hong Kong.

President Donald Trump immediately threatened sanctions, but didn't actually announce anything specific — to the relief of investors. Beijing is already hinting it could retaliate by cutting imports of American farm goods, a move that would jeopardize the phase one trade deal and hurt U.S. farmers who support Trump. 
Meanwhile, the protests raging across multiple U.S. cities over racial discrimination and police brutality gave China a chance to needle the U.S. over its criticism of how it handled pro-democracy protests in Hong Kong. The city's chief executive Carrie Lam also took a swing, saying she was being judged against "double standards." 

Trump has vowed to take "meaningful" action to strip some of Hong Kong's trade privileges, but it's still unclear what that really means for the Asian financial hub. The 1992 U.S.-Hong Kong Policy Act covers the whole span of the relationship, from trade to recognizing passports to rules that affect air travel, shipping and investment.

It also allows for U.S. dollars to be freely exchanged with Hong Kong dollars, which if revoked would amount to what some analysts called the "nuclear option." Hong Kong's top financial regulators had to reassure investors that the 36-year-old dollar peg remains secure as local media reported that people were queuing outside banks and money exchanges to open offshore accounts or get hold of foreign currencies.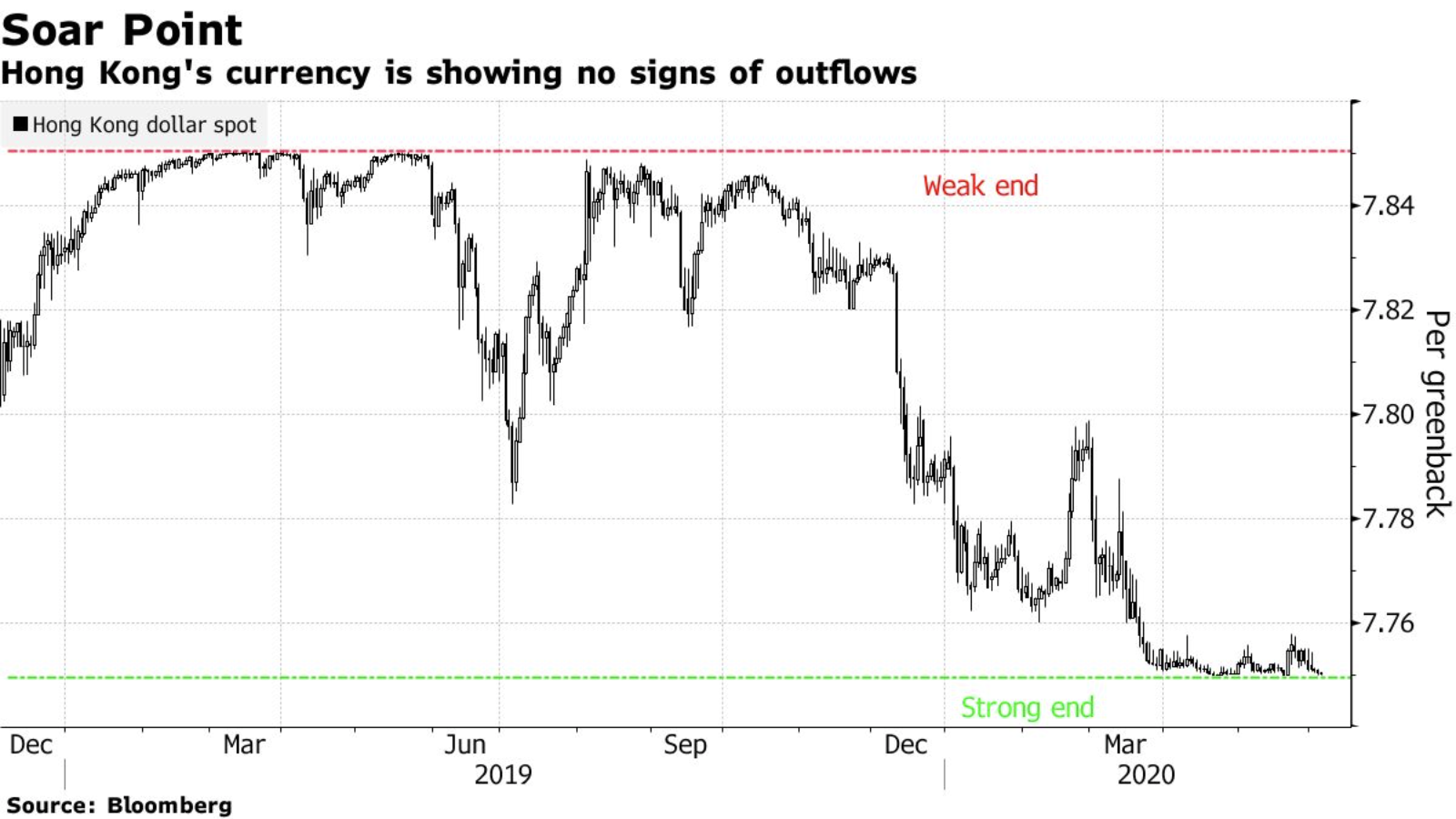 The former British territory is also becoming a flashpoint for China's relations with the U.K., with Prime Minister Boris Johnson criticizing the security law. HSBC and Standard Chartered, the two British institutions that dominate Hong Kong's banking system, joined other major companies in backing Beijing, drawing criticism from U.K. lawmakers. Tensions are also rising between China and Japan, and on its border with India.

The U.S. and China both face domestic pressure from the virus and the resulting economic fallout, and neither has much room to back down in their standoff over Hong Kong. All eyes are on what the world's two biggest economies will do next.
Flights Allowed 
The U.S. kicked off another fight on Wednesday, when it barred Chinese airlines from flying passengers to America unless China allowed its carriers to fly into the country. China eased its ban on foreign airlines the next day. While the timing may have been coincidental, it ignited debate on Chinese social media about whether Beijing was conceding to Washington. Still, many welcomed the move that would allow thousands of Chinese stranded overseas to finally return home. China and Singapore also eased quarantine restrictions for approved travelers, laying out a potential road map for the resumption of travel with other countries.
Wuhan Tests Everyone
Wuhan, the city where the coronavirus first emerged, this week completed its ambitious campaign to test every single person for the virus. Reaching the target required some creative solutions, from using different diagnostic methods to setting up makeshift tents in residential compounds and using a batch-testing method that enabled health workers to assess as many as 10 samples simultaneously. Of the nearly 10 million residents, 300 people were found to be infected without displaying any symptoms. There were no cases found during the last two days of the exercise, suggesting the city may have successfully eradicated the deadly virus. 
Economic Fixes
China's central bank is trying to fix one of the domestic economy's most intractable problems: Poor access to credit by small companies. Instead of turning to large-scale stimulus like other countries, the PBOC unveiled its latest plan on Monday to help small firms to survive the coronavirus slump. Premier Li Keqiang also kicked off a stock market frenzy when he came  out in support of street vendors, boosting shares of beer producers, kitchen-equipment makers and even an umbrella company. Loosening restrictions on the industry could be one way to provide employment for the millions of people who can't find jobs in the post-coronavirus economy.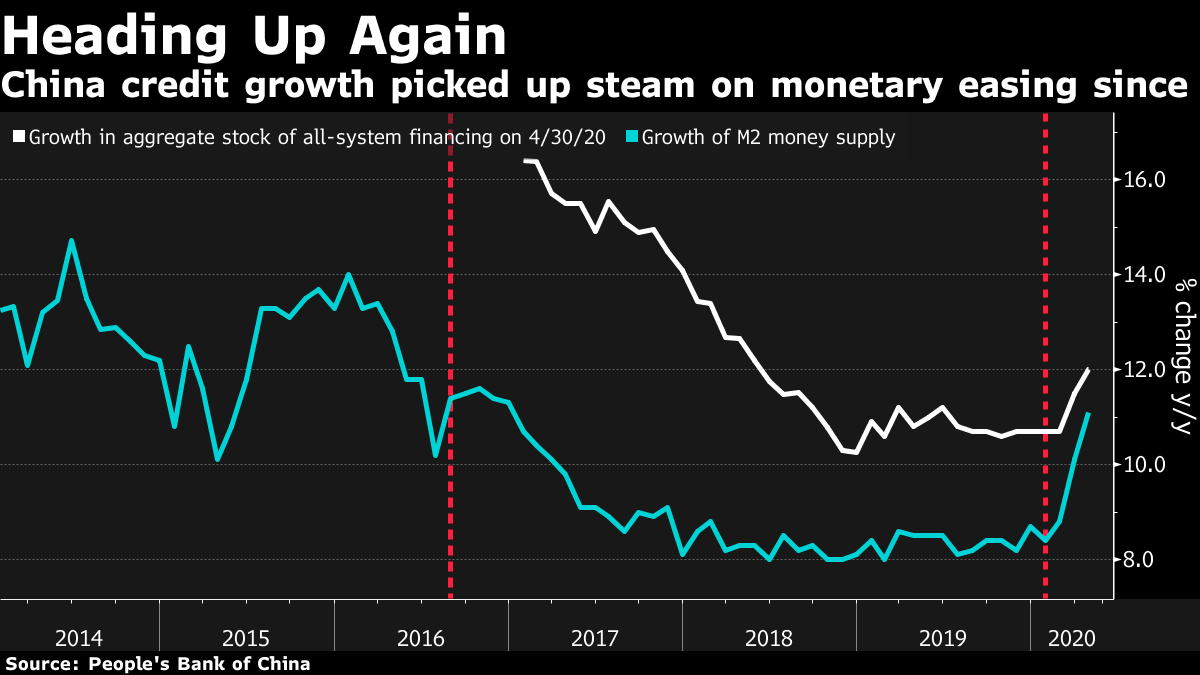 Hong Kong Reels
On Thursday, Hong Kong protesters commemorated the 1989 military assault on activists in Tiananmen Square that helped shape modern China even after authorities banned a mass vigil for the first time in three decades, citing virus-related social distancing measures. Lawmakers that same day passed a controversial law banning residents from disrespecting China's national anthem. For many in Hong Kong who've long feared an erosion of their freedom under Chinese rule, the passage of the national security bill has prompted them to explore leaving. The outlook is bleak for those who stay. "Young people can't see a future in Hong Kong," said 32-year-old nurse and labor activist Winnie Yu.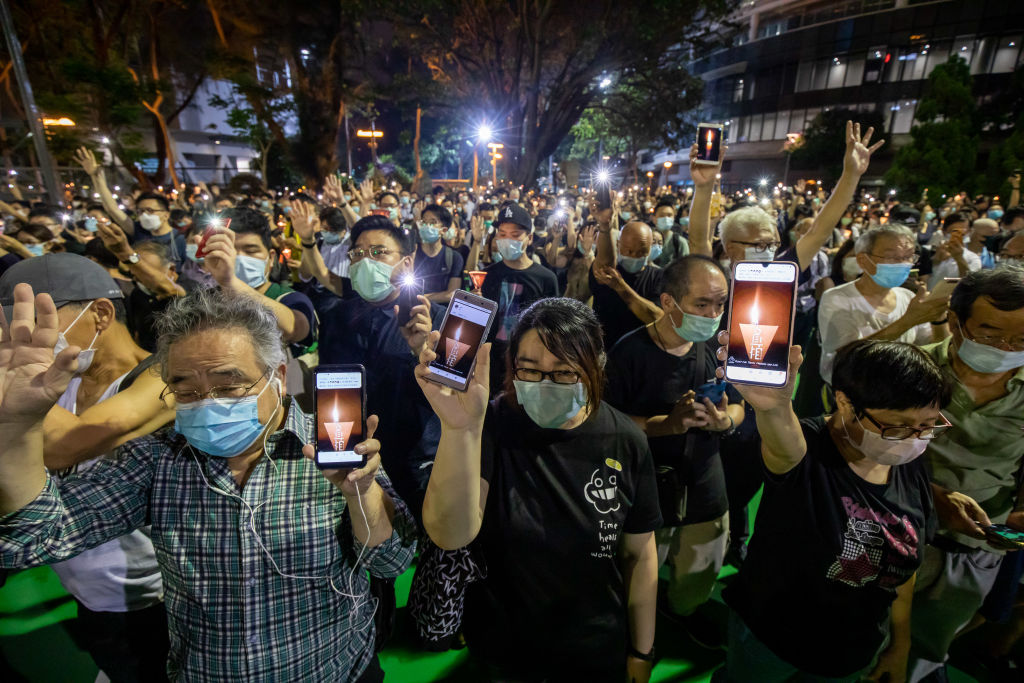 Photographer: Bloomberg/Bloomberg
What We're Reading:
And finally, a few things that got our attention:
The best in-depth reporting from Asia and beyond. Sign up here to get our weekly roundup in your inbox.
Before it's here, it's on the Bloomberg Terminal. Find out more about how the Terminal delivers information and analysis that financial professionals can't find anywhere else. Learn more.
You received this message because you are subscribed to Bloomberg's Next China newsletter.
Unsubscribe | Bloomberg.com | Contact Us
Bloomberg L.P. 731 Lexington, New York, NY, 10022