Next Africa: Angola's debt crisis
Welcome to Next Africa, a weekly newsletter of where the continent stands now — and where it's going next.
With an external debt burden approaching $50 billion, a plea from Angola to reschedule its repayments is a stark reminder that some African economies were in deep trouble even before the coronavirus outbreak.
Details are sparse. President Joao Lourenco said on May 30 sub-Saharan Africa's fourth-biggest economy had started talks to renegotiate its debt, without specifying which loans or Eurobonds are affected. The finance ministry has since announced plans to "re-profile" borrowings from nations that buy its oil.
By doing so, Angola has joined Zambia, which is seeking to restructure as much as $11.2 billion of debt, in edging closer to a failure to honor its repayments after years of mismanagement and lackluster economic performance.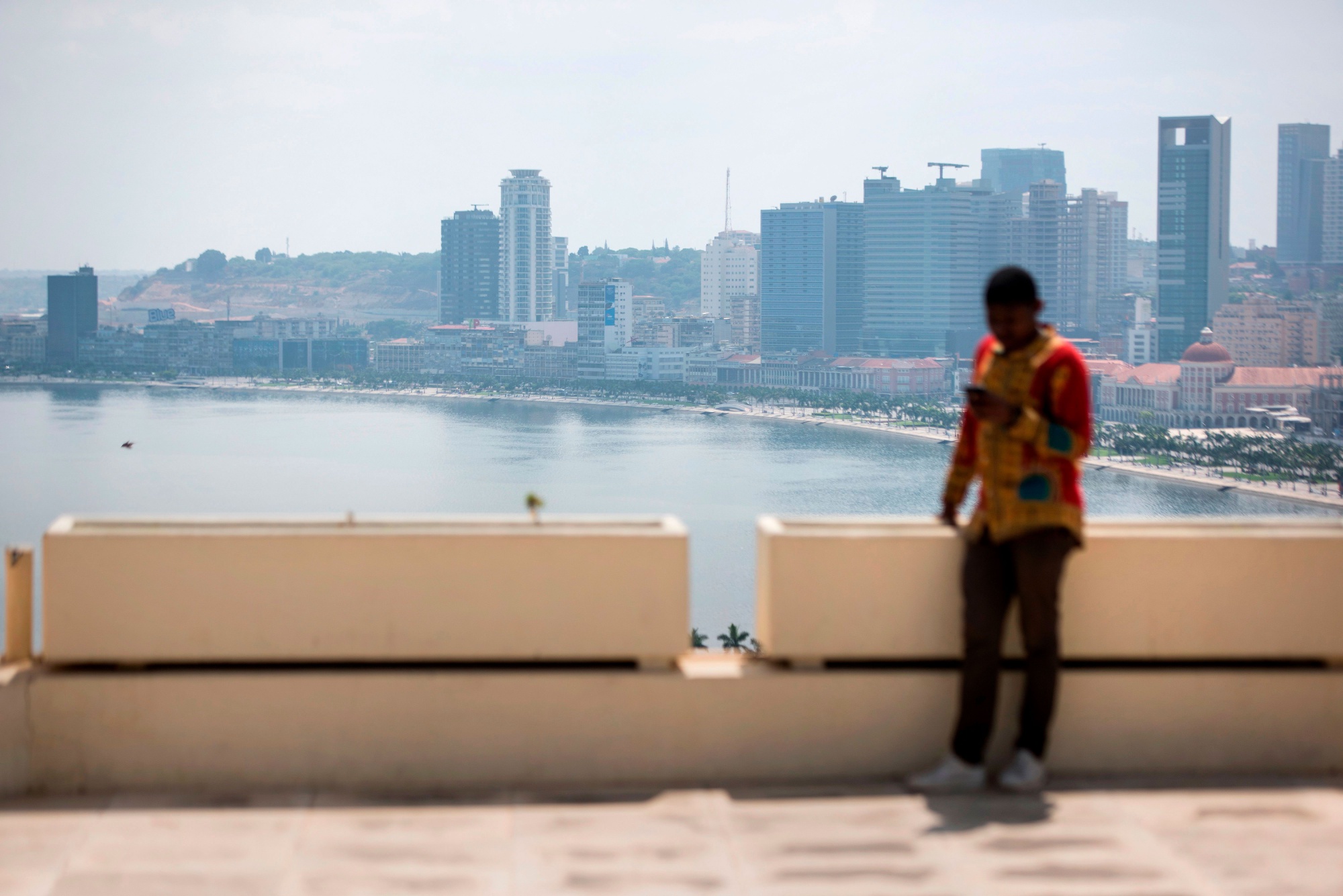 Photographer: RODGER BOSCH/AFP
Still, a revival in bond markets showed fears are receding that virus-driven defaults will ripple  across the continent . So private investors are losing enthusiasm for matching the repayment suspension offered by the International Monetary Fund and advocated by the G-20 group of nations.
That means the countries, rather than benefiting from a wider deal, may need to fend for themselves — without the luxury of massive stimulus seen in advanced economies.
Angola, which produces more oil than any other country in Africa aside from Nigeria, is in a particularly dire state. Its economy is expected to contract for a fifth successive year. The price of oil, the source of 90% of its income, has plunged almost 40% in 2020.
Zambia has hired Lazard Freres to mediate with its creditors. Angola may need to take a more formal approach than it's suggested already to resolve its own crisis.
Emerging-market debt investors may be wondering who will be next.
— By Antony Sguazzin
News & Opinion
Disease Revival | A health catastrophe is brewing in Africa and it's not from the coronavirus. The risk from age-old diseases that have overnight taken a back seat to the pandemic — from measles to polio and malaria — is rising. Ebola resurfaced in the Democratic Republic of Congo just days before the World Health Organization planned to declare the end of a deadly outbreak.  
Floyd Reaction | The killing of George Floyd, an unarmed African-American, by a Minneapolis police officer and the resulting civil upheaval have set back U.S. efforts to strengthen its tenuous relationship with Africa and counter China's growing influence. Senior officials from across the continent have berated the U.S. for failing to deal with racial discrimination.
Kenya Dams | Plagued by alternating floods and droughts partly brought on by changing weather patterns, Kenya plans to build new dams to improve water security and management in the East African nation. Flooding caused by unusually heavy downpours has claimed the lives of more than 200 people and displaced at least 100,000 in the country this year.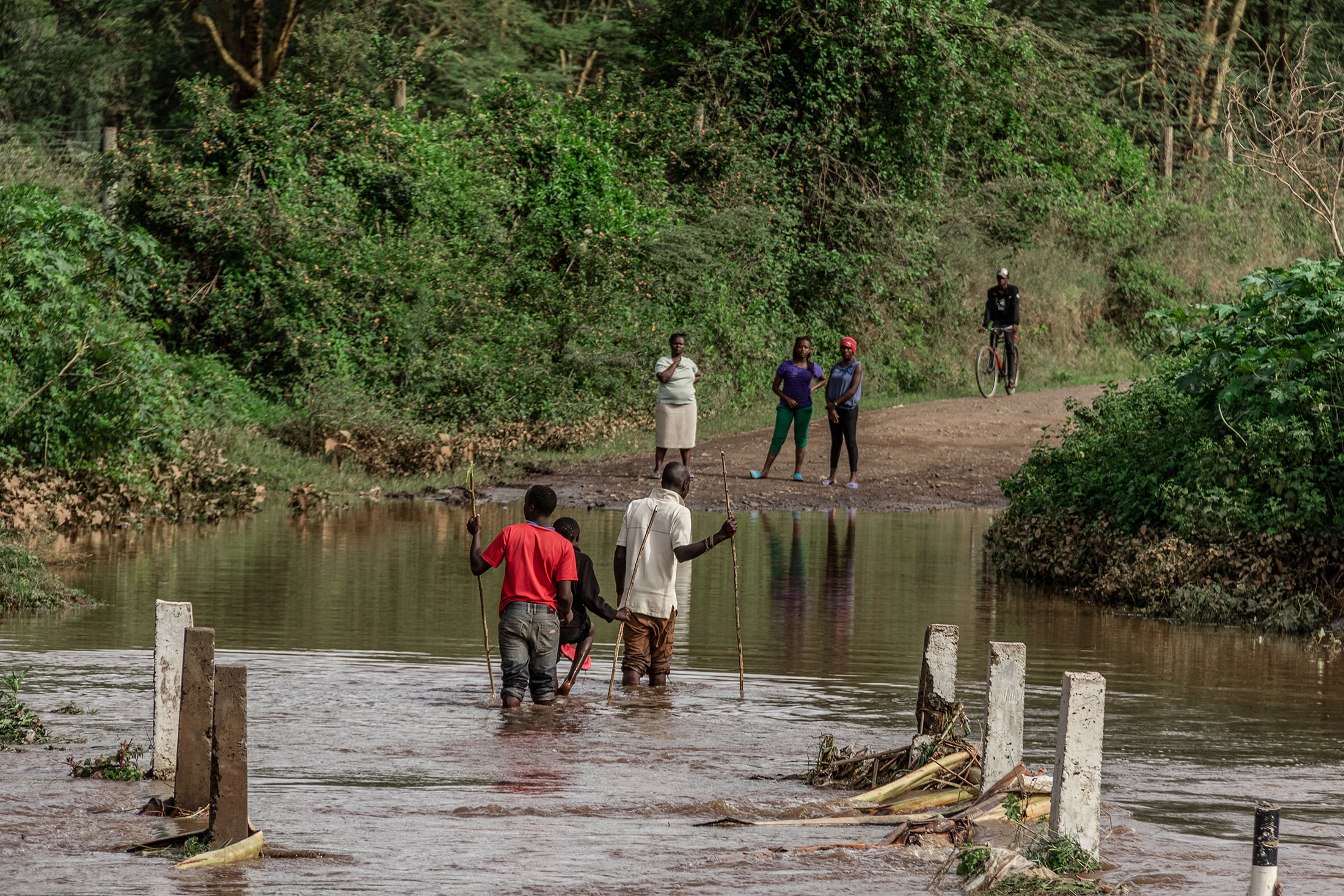 Photographer: SOPA Images/SOPA Images/LightRocket
Zambia Power | An escalating dispute over the use of electricity lines in Zambia has seen the government accused of expropriating private assets in the latest squabble in the nation's mining industry. Copperbelt Energy, which feeds power to most of the mines in Africa's second-biggest copper producer, threatened to halt supply to Konkola Copper Mines.
Bank Battle | The African Development Bank agreed to a new probe into allegations against its president, Akinwumi Adesina, amid a dispute that's exposed a rift between the West and the continent over management of Africa's biggest multilateral lender. The U.S. and Nigeria, the main shareholders, are facing off at a time when the AfDB is helping source $100 billion for countries to deal with the fallout from the coronavirus.
Past & Prologue 
Data Watch 
The rand's turnaround from April's record low took many traders by surprise and there

may be more victims judging by the discrepancy between

forecasts and the currency's actual trading level.

The rand reached its strongest against the dollar since mid-March.
African sovereign bonds — all of them rated junk — have been among the biggest beneficiaries of the recent risk-on mood. Seven of the 12 top-performing emerging-markets this quarter are in Africa.
Coming Up
June 10 South Africa business confidence
June 11 Uganda interest-rate decisions, South Africa mining & manufacturing production
June 12 Angola inflation
Last Word
South Africans for weeks have been vexed by the rules that accompanied the nation's lockdown to contain the spread of the coronavirus, and now a court has agreed. A judge this week ruled that some of the regulations that have kept many businesses shut and restricted movement are unconstitutional and invalid. The government will appeal the order after being given two weeks to amend rules that undermine personal rights under the so-called level 3 lockdown. The judge said it was wrong to ban hairdressers and informal traders from working, and questioned rules like why parks and beaches are off limits, but scores of people can run or cycle nearby.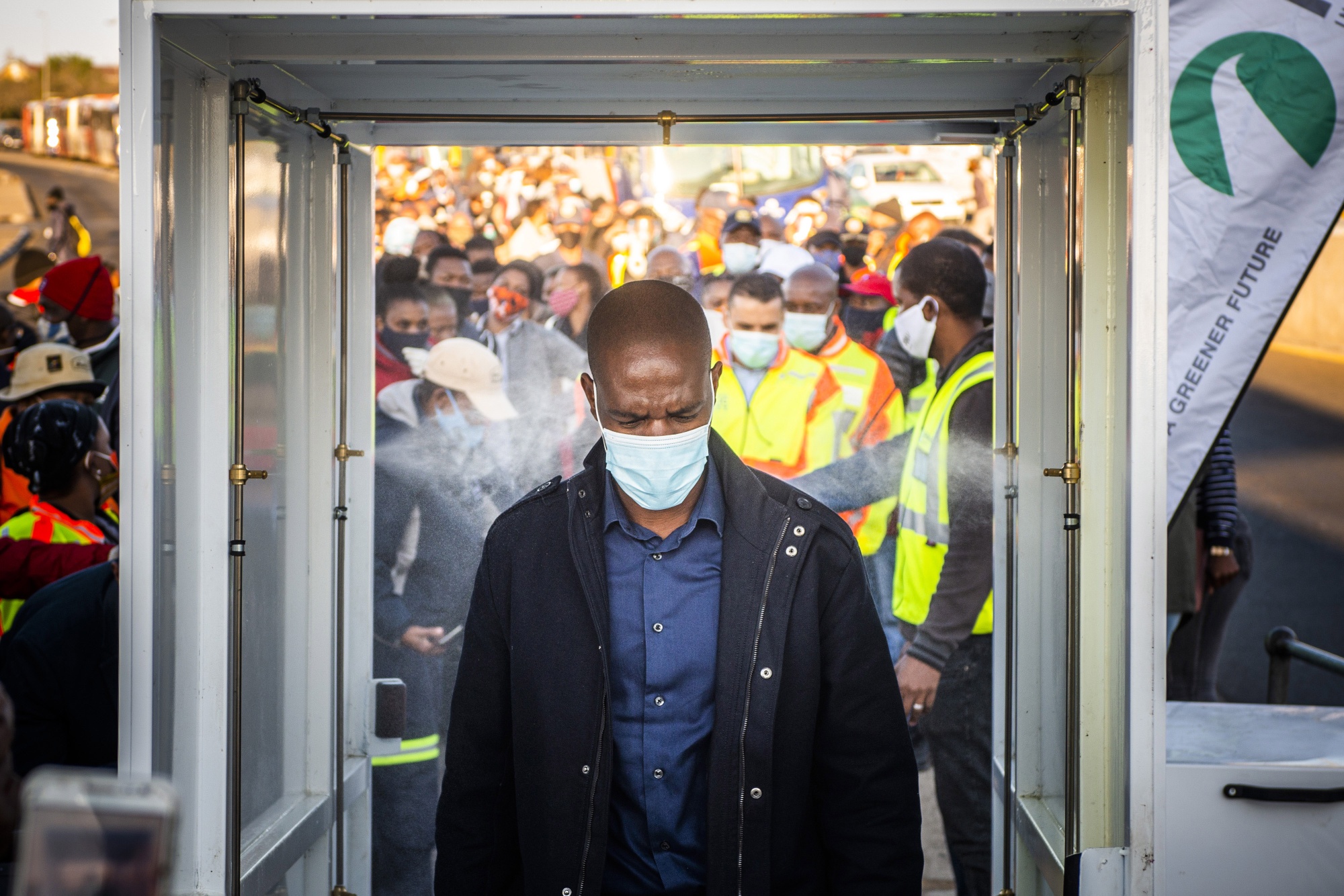 Photographer: Waldo Swiegers/Bloomberg
Like Next Africa?
Don't keep it to yourself.  Colleagues and friends can sign up here
For even more: Subscribe to Bloomberg All Access for full global news coverage and two in-depth daily newsletters, The Bloomberg Open and The Bloomberg Close.
How are we doing?   We want to hear what you think about this newsletter. Let our editors know.
You received this message because you are subscribed to Bloomberg's Next Africa newsletter.
Unsubscribe | Bloomberg.com | Contact Us
Bloomberg L.P. 731 Lexington, New York, NY, 10022