New York City cracks the door open
New York City cracks the door open
New York City will officially begin to emerge from its coronavirus lockdown on Monday, with a first phase meant to restart construction work and allow retailers beyond groceries and pharmacies to offer curbside pickups.
The numbers in New York, both the city and the state, have been moving in the right direction for some time. On Friday, the state's daily death toll was the lowest since the pandemic began, Governor Andrew Cuomo said, with 42 virus-related fatalities on June 4. Only eight weeks earlier, about 800 people a day had died. The number of hospitalizations also dropped to a new low.
While most other areas of the state have been allowed to move into the first phase of reopening, with some heading into a second phase, the city, where the health-care system was brought to the brink of a harrowing collapse, has remained locked down. Walking down almost any street in Manhattan reveals closed-up storefront after closed-up storefront (many are likely to stay that way). Look up a few levels from the street, and the windows of almost all offices remain dark. Once-crowded lunch spots are empty. Bars are closed.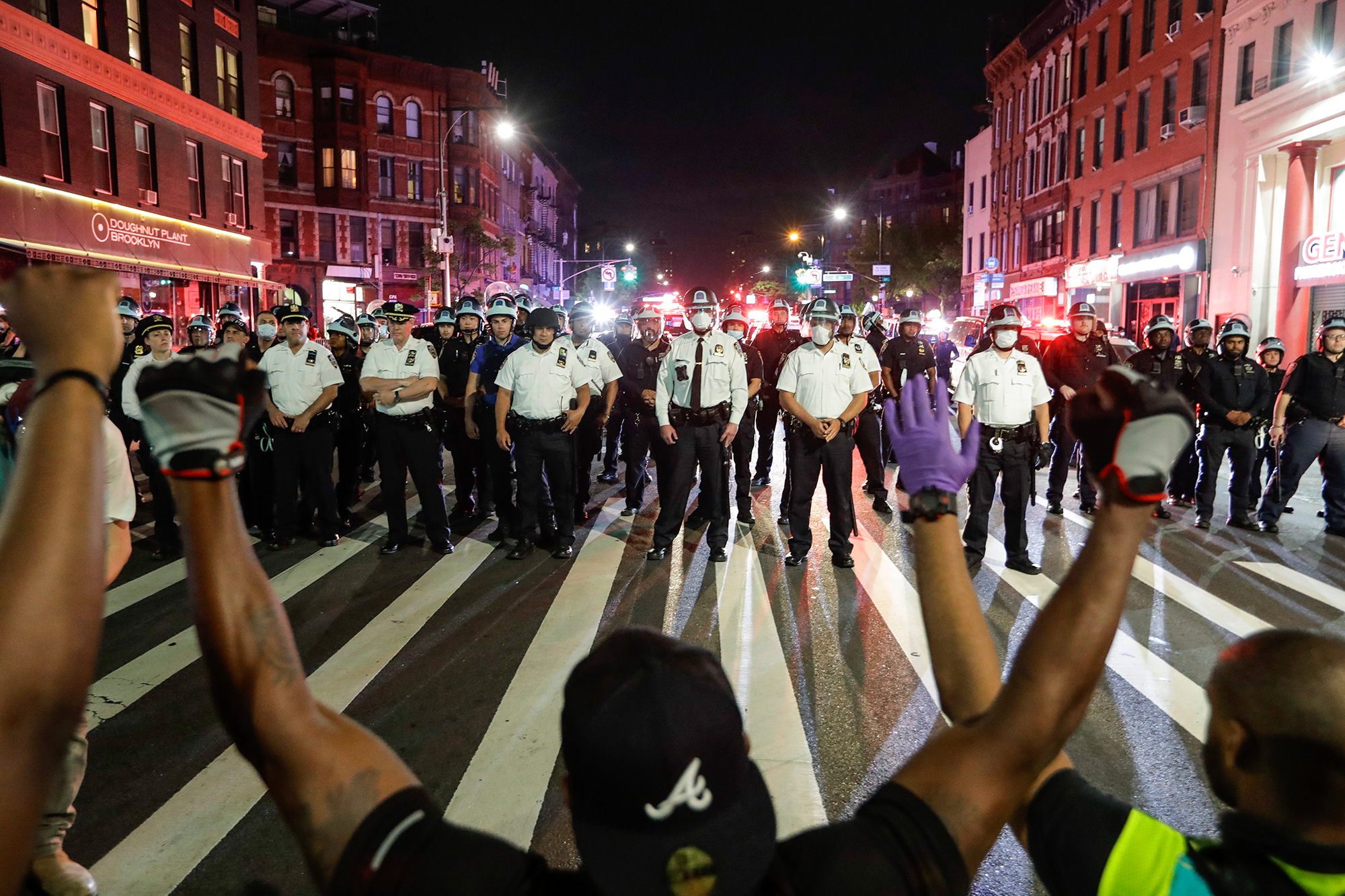 Photographer: Frank Franklin II/AP Photo
Nevertheless, for the past week, the epicenter of the U.S. coronavirus outbreak has been anything but quiet. Thousands of people have been drawn into the city's streets to protest the death of George Floyd, the black man who died last month beneath the knee of a Minneapolis police officer. It's not clear whether the demonstrations will result in a renewed wave of infections, let alone one that could be severe enough to disrupt the city's momentum toward a wider reopening. Many protesters and police have been wearing masks. But just how Covid-19 might spread in large crowds of people outdoors isn't well understood.
Meanwhile, many of the largest businesses in the city, the ones that occupy floor after floor of office space in the middle of Manhattan, are a long way off from asking their employees to return. Companies are faced with a litany of challenges. How do you make sure your employees are staying healthy? How do you space out people who once worked shoulder-to-shoulder in teeming open-plan offices and trading floors? Is it worth asking some to remain scattered to their suburban home offices?
The road to New York City's new normal is opening. Where it leads is yet to be determined.—Tim Annett
We're tracking everything you need to know as New York City reopens following the Covid shutdown. Read our explainer and sign up for alerts sent directly to your inbox.
The pandemic isn't finished with the U.S. labor market, threatening a second wave of job cuts—this time among white-collar workers. Close to 6 million jobs are potentially on the line, according to Bloomberg Economics. See which industries are likely to be hit.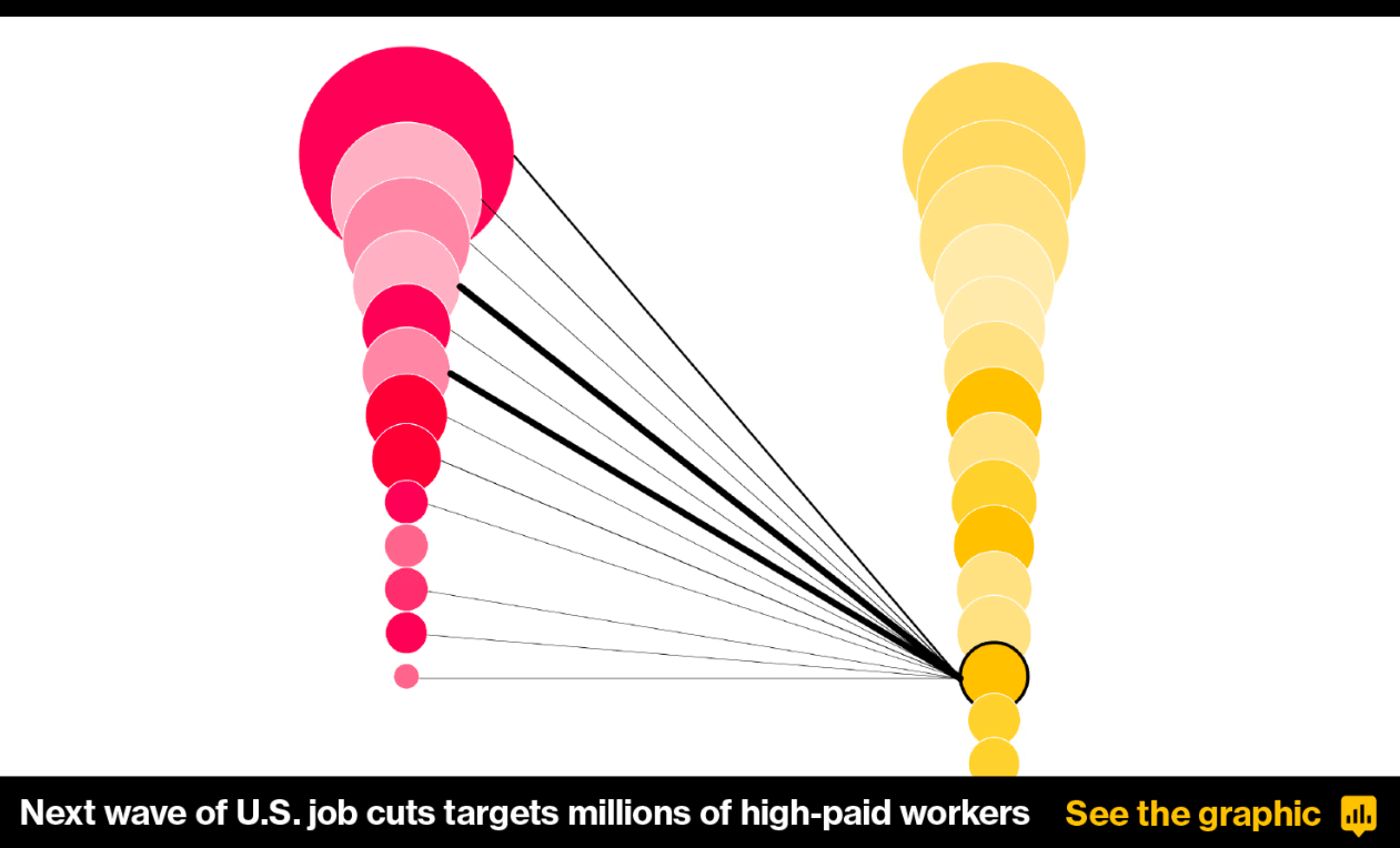 EU aid initiative quelled speculation on debt sustainability.
Prime Minister Lee sees less prosperous, more troubled world.
Government faces criticism over limits on pandemic information.
Checking off bucket-list attractions, staying at remote luxury ranches.
Prime minister forced to defend health strategy in light of death toll.
You received this message because you are subscribed to Bloomberg's Coronavirus Daily newsletter.
Unsubscribe | Bloomberg.com | Contact Us
Bloomberg L.P. 731 Lexington, New York, NY, 10022