Bloomberg Australia: Where is everybody?
Welcome to our weekly newsletter — a fresh, global perspective on the stories that matter for Australian business and politics. This week: The end of our recession-free run, cautious commuters and why airports are still a good investment bet.
The developed world's longest run of uninterrupted growth has come to a juddering halt.
While we still have to officially wait for this quarter's data, there's no doubt our almost 29-year recession-free run is over as the full effects of the coronavirus shutdown take hold.
Yet as my colleague Michael Heath writes, there are already signs Australia may pull out of this crisis in better shape than other countries — thanks to the massive shots of stimulus delivered by the government and central bank and our success in controlling the outbreak.
Consumer confidence has now risen for nine straight weeks after tumbling to an almost 50-year low at the end of March. Mining investment has climbed to a seven-year high, which bodes well for the recovery.
And the latest fiscal injection — the government's HomeBuilder package — should help avoid a prolonged slowdown in residential construction and support an industry that employs almost 1.2 million Australians.
But as RBA Governor Philip Lowe said this week, we can't take anything for granted.
"The outlook, including the nature and speed of the expected recovery, remains highly uncertain," Lowe said. "In the period immediately ahead, much will depend on the confidence that people and businesses have about the health situation and their own finances."

Let's hope the governor's perennial, glass-half-full optimism catches on.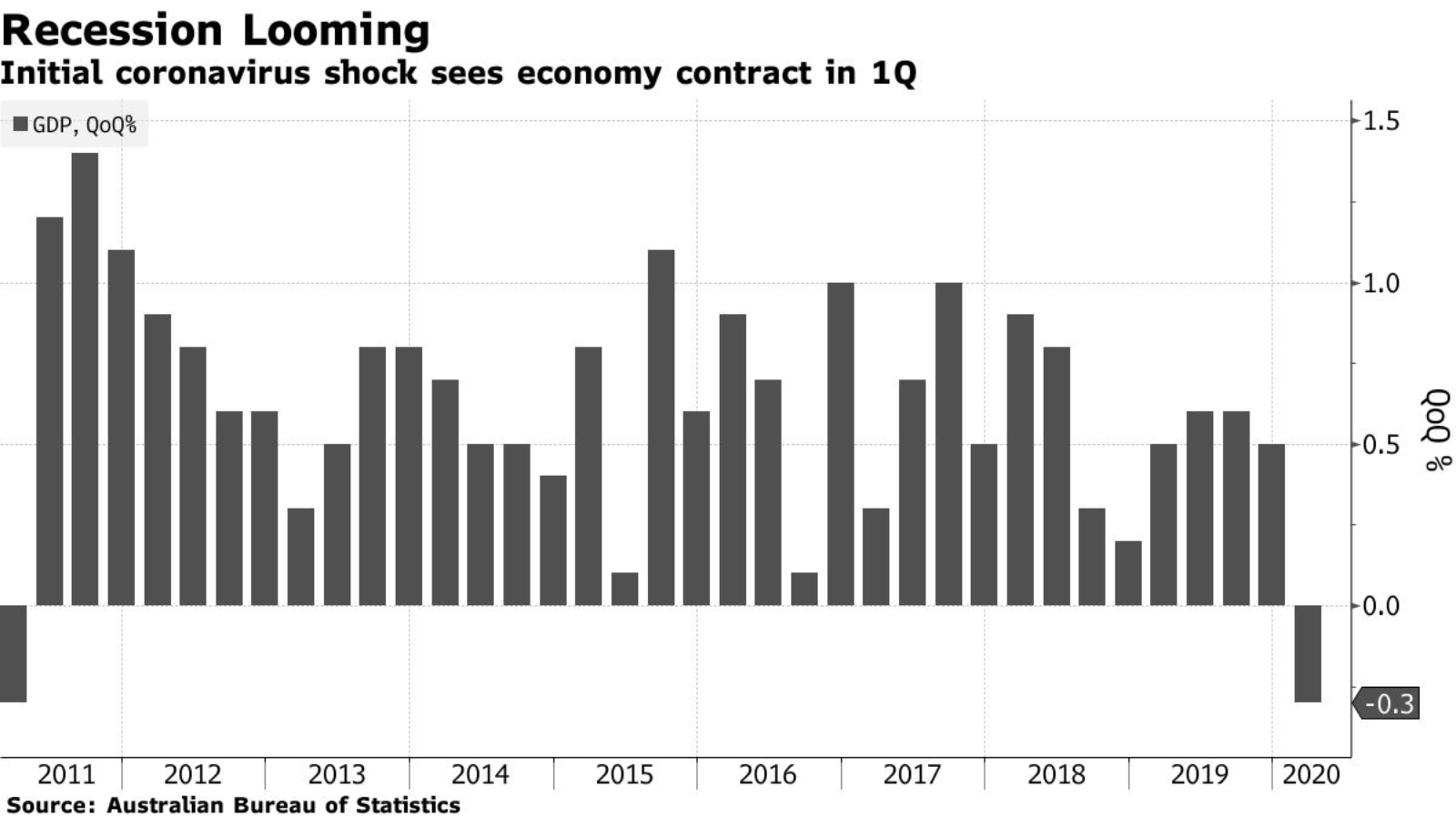 No Stampede
As the lockdown eased and schools in New South Wales returned full-time last week, authorities in Sydney feared the roads would be flooded with cars as commuters avoided public transport.
But there's little sign of people getting behind the wheel en masse. Nor are they piling onto buses. In fact, the muted return of commuters has experts pondering whether we may be witnessing an enduring shift in behavior.
My colleague Emily Cadman explores whether a three-month stint of enforced working from home has permanently shifted attitudes to the office — and what the impact could be on our usually clogged roads and jammed buses and trains.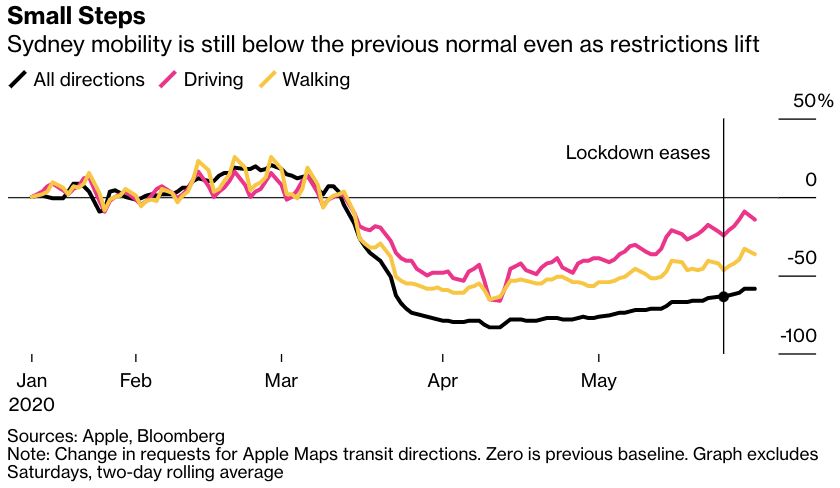 An Unlikely Bet
Aviation has been among the hardest-hit sectors, as the Covid-19 crisis shuttered borders and grounded airlines.
But one Australian portfolio manager says the recent damage to the industry has afforded a buying opportunity.
Sarah Shaw, chief investment officer and global portfolio manager at 4D Infrastructure in Sydney, says the firm has maintained or boosted its investments in airports around the globe, seeking earnings-resilient assets that had been sold off indiscriminately during the rout.
"The trajectory is definitely still for increased air travel," she said. "People still want to go to Hawaii, people still want to go to Bali." — Edward Johnson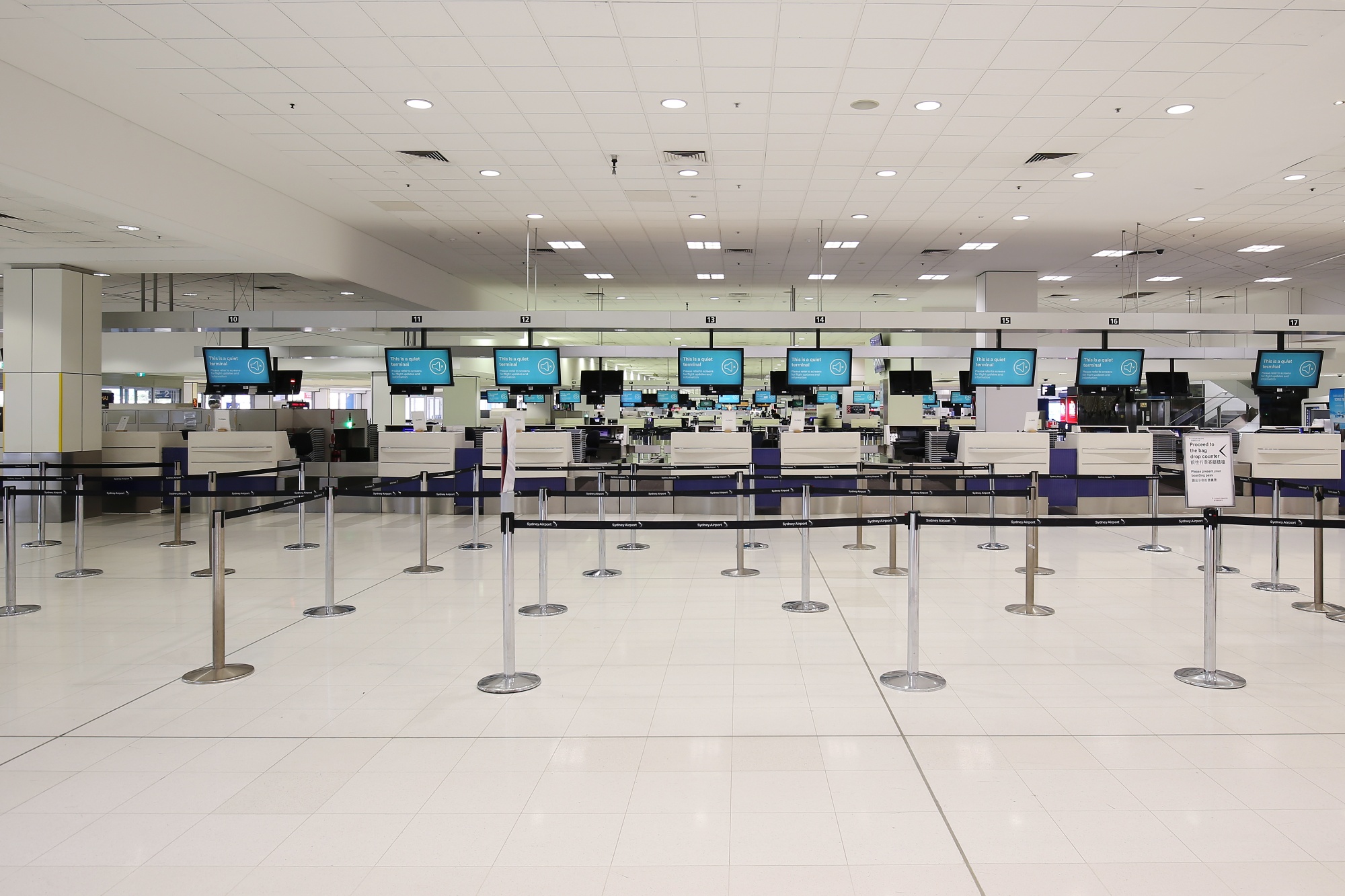 Photographer: Brendon Thorne/Bloomberg
What We're Reading 
A few things from around the world that caught our attention:
The best in-depth reporting from Asia and beyond. Sign up here to get our weekly roundup in your inbox.
You received this message because you are subscribed to Bloomberg's Bloomberg Australia newsletter.
Unsubscribe | Bloomberg.com | Contact Us
Bloomberg L.P. 731 Lexington, New York, NY, 10022