Biden's challenge
Joe Biden has an opportunity, but can he seize it?
The former U.S. vice president has mounted a political resurrection to become the Democratic Party's presumptive presidential nominee.
He's been helped by the support of black voters, a demographic that could help him unseat Donald Trump in November. Nationwide protests over the police killing of unarmed black man George Floyd have energized African-Americans, who are also disproportionately affected by the coronavirus and related job losses.
But, as Jennifer Epstein reports, racial tensions laid bare by the demonstrations have also revealed a challenge for Biden: He doesn't excite younger black voters who want concrete solutions to what they see as structural racism, not just a sympathetic ear.
Trump meanwhile faces a dwindling set of options to address the unrest, with a backlash over the violent dispersal of peaceful protesters outside the White House on Monday.
Images of police deploying what appeared to be tear gas canisters alongside flash-bang devices ahead of Trump's walk to a church-side Bible-waving photo op prompted condemnation from religious leaders, Democrats and even some Republicans.
Biden yesterday blasted Trump's display, saying all Americans are "called to love one another as we love ourselves."
That rhetoric aims to provide a sharp contrast with Trump's approach to the protests. Even so, there are voters for whom Trump's combative, law-and-order talk will appeal. The question is which leadership style resonates the most come November.

— Kathleen Hunter 
The Johnson option | The European Union is pinning its hopes on a dramatic intervention by U.K. Prime Minister Boris Johnson to stop Britain breaking away from the bloc without a trade deal at the end of the year. As Ian Wishart writes, the EU will tell Johnson where it can make concessions if he's similarly conciliatory when he speaks to top European Commission officials later this month. Johnson's spokesman though dismissed suggestions of a compromise as "wishful thinking by the EU."
Business as usual | Germany has returned to the routine business of coalition politics — haggling over a second stimulus package — after a brief period of unity at the height of the coronavirus crisis. Chancellor Angela Merkel's Christian Democrats and the center-left SPD agree on the need for further measures, but the SPD wants to do more to help families while the CDU wants to limit new government borrowing.
Oil cuts | Brent crude rose above $40 a barrel for the first time in almost three months as OPEC+ producers near agreement on a short extension of their historic deal to cut output. Russia and others favor continuing production curbs by another month from July, sources say, within the range of Saudi Arabia's call for a one to three-month extension.
Border scuffles | China and India have been gathering thousands of troops at a disputed border in a remote area of the Himalayas, the latest flashpoint in a long history of troubles that includes a war in 1962 and a dust-up near Bhutan in 2017. Archana Chaudhary explains the latest tensions come at a time of Chinese assertiveness in matters of sovereignty and as India grapples with the coronavirus outbreak and an economy in crisis.
Tricky decision | Two major Canadian wireless companies sidelined Chinese tech giant Huawei and chose European firms to build their next-generation 5G wireless networks. Prime Minister Justin Trudeau still has a long overdue decision to make on whether to ban Huawei from 5G infrastructure. The company previously played a large role in Canada but faces growing national security concerns from Western governments.
What to Watch
A high court in South Africa ruled the government's lockdown regulations as part of a phased reopening of the economy are unconstitutional and invalid, after a human rights group said the easing of restrictions was happening too slowly for suffering workers.
Senate Judiciary Chairman Lindsey Graham plans a hearing today renewing Republican efforts to portray the president as the victim of anti-Trump forces in the FBI and Justice Department.
Poland will hold its delayed presidential ballot on June 28, with the sliding popularity of incumbent Andrzej Duda clouding his re-election chances.
And finally...Trouble is brewing in the eastern Mediterranean, where Turkey is preparing to issue new energy exploration licenses over the objections of Greece and the EU. Turkish state-run oil company TPAO wants to expand exploration in disputed waters close to the island of Crete while pursuing contentious drilling off Cyprus, risking fresh tensions in an already-volatile region. Turkey said it would defend its interests "without any concession."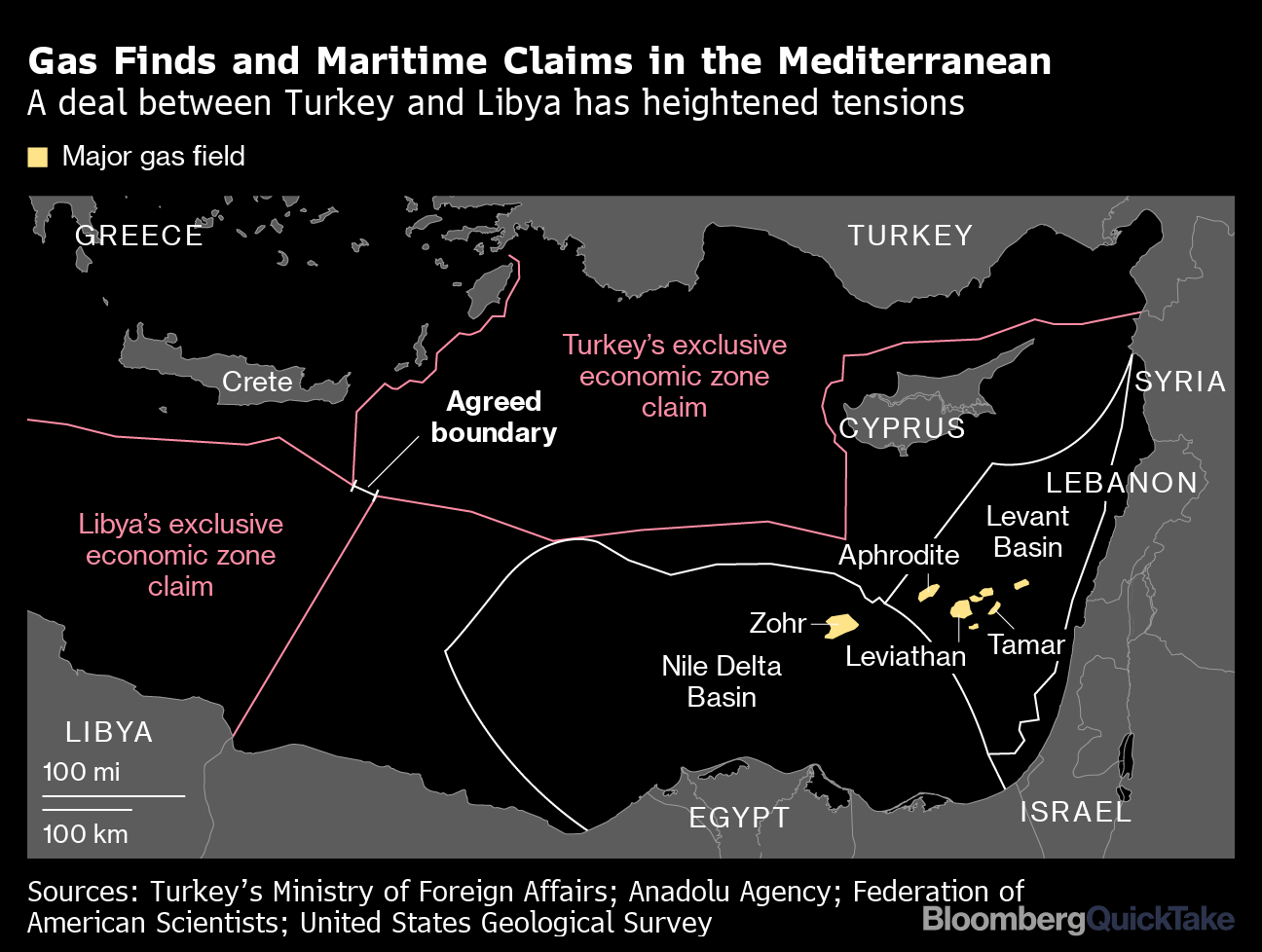 You received this message because you are subscribed to Bloomberg's Balance of Power newsletter.
Unsubscribe | Bloomberg.com | Contact Us
Bloomberg L.P. 731 Lexington, New York, NY, 10022