Profits in a pandemic
When the pandemic lifts the bottom line
U.S. health insurers find themselves in an awkward spot: They're profiting from the pandemic.
They're not trying to exploit the situation for a windfall, like price gougers selling medical masks. It's simply a consequence of their role in the health-care system. Employers, individuals and governments pay premiums to insurers, who then pay doctors, hospitals, pharmacies and other providers when their members get care.
But most people aren't seeing a doctor or going to the hospital right now. The drop-off in surgeries, office visits and regular, face-to-face health care nationwide has been swift and steep. It's more than offset the increased costs of treating Covid-19, which largely still haven't hit insurers.
As a result, none of the major U.S. health insurers have lowered their profit outlook for the year. They're emphasizing all they do for members, clinicians and employers in the pandemic, including covering members' share of costs for Covid-19 testing and treatment. And by law, they must rebate some premium money if claims costs fall far short of expectations.
Insurance companies, never high on Americans' list of favorite industries, are aware that booking big profits as a virus sweeps across a locked-down country isn't a great look. Especially when a substantial minority of the electorate recently voted for a candidate who basically wants to legislate them out of business.
Some are touting their own health-care delivery operations, technology to enable telehealth, and apps to monitor for Covid-19 symptoms. They describe themselves as health-services businesses, rather than using the I-word. And many do much more than the core function of pooling risk. But that business, at least for now, is looking pretty good.—John Tozzi
Smoking and obesity are conditions that can lead to fatal results in Covid-19 patients. Bloomberg Senior Editor Jason Gale explains how these conditions have made the coronavirus more lethal in some countries.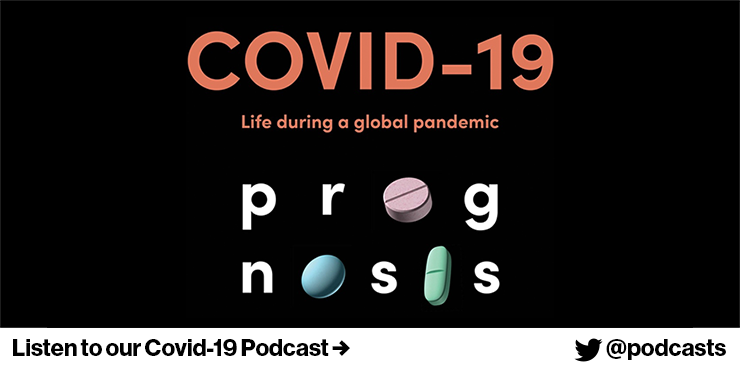 Tune in today at 09:30 EDT: With the pandemic touching all facets of life, CEOs are juggling multiple top-level demands. Hear from Unilever CEO Alan Jope and Edelman founder and CEO Richard Edelman about how they're looking after their companies, employees, and customers. Register for Bloomberg Breakaway's virtual CEO town hall here. 
J&J gearing up manufacturing for 2021 with Trump eyeing this year.
Democrats seek details on cost from companies, White House.
'Extremely unusual' if illness doesn't result in antibodies: Fauci.
More beds, medical help planned to reduce foreign worker cases.
Indisputable takeaway from the crisis is a massive expansion in global debt.
You received this message because you are subscribed to Bloomberg's Coronavirus Daily newsletter.
Unsubscribe | Bloomberg.com | Contact Us
Bloomberg L.P. 731 Lexington, New York, NY, 10022